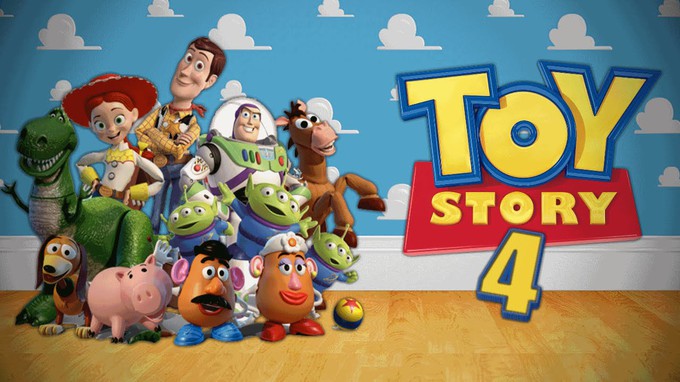 Morning geeks, Big Eyes here: waking up on the wrong side of the bed!
So you guys remember how in "Toy Story 3" toward the end all of the toys saw their end coming and they all looked into each other's eyes, held hands, and embraced death before miraculously being saved by I forget what. Then Andy gave away all of his toys to a little girl because he's growing up and it was beautiful, the ending tied up things so neatly for the trilogy that we definitely do not need anymore movies Buzz and Woody? Well we're gonna beat that dead horse again and have another go around with "TOY STORY 4"!
"Toy Story 3" topped just over 1 Billion in the Box Office, so it's no surprise that yet another sequel is in the works. Money talks, and it is LOUD. Stuff going on behind the scenes is already getting interesting, though.
Pixar has picked up a lesser known writer by the name of Stephany Folsom. Her IMDB is pretty darn thin, but that doesn't mean she's not capable. Apparently she wrote a script for a movie that was never made called "1969: A Space Odyssey of How Kubrick Learned to Stop Worrying and Land on the Moon" which got Folsom on the "The Black List". That long as heck titled screenplay is a drama/comedy based on the conspiracy theory that Kubrick helped fake the 1969 moon landing. Pretty darn cool! She also worked on THOR: RAGNAROK but was denied credit according to Deadline
Folsom's work caught the attention of Pixar and they liked her work well enough to get her on board. This could be a good move for Pixar because it seems like they have moved away from their roots in the recent years, and the movies just aren't as good as they used to be. A new rising writer who has not been run through yet by the industry could be just what they need to give Pixar movies that spark they once had.
"TOY STORY 4" is scheduled to arrive in theaters June 21st, 2019.
~Big Eyes