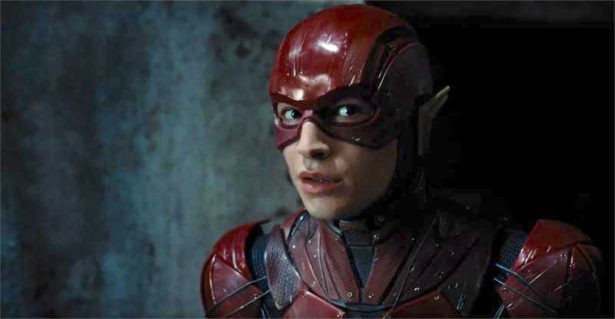 John Francis Daley and Jonathan Goldstein, who scripted "Horrible Bosses" and "The Incredible Burt Wonderstone" before they wrote and directed 2015's "Vacation," are now in talks with Warner Bros. about directing "Flashpoint," the DC Comics movie starring Ezra Miller as speedy superhero Barry "The Flash" Allen.
Daley and Goldstein are likely up for the job because they are credited as screenwriters on the excellent "Spider-Man Homecoming," though my understanding is their screenplay for that superhero project was rewritten to within an inch of its life by two other screenwriting teams: Jon Watts & Christopher Ford ("Cop Car") and Chris McKenna & Erik Sommers (TV's "Community," "Jumanji: Welcome To The Jungle").
The Flash's first solo movie has endured a troubled history, with both Seth Grahame-Smith (screenwriter of "Dark Shadows" and "Abraham Lincoln Vampire Hunter") and Rick Famuyiwa (writer-director of "Dope") exiting the project's director chair at different junctures.
Last May The Wrap's Umberto Gonzalez reported that Robert Zemeckis ("Back To The Future," "Allied") was the frontrunner to direct the Flash movie.
Find the Hollywood Reporter's story on the matter here.