Tons of Pics from Upcoming Disney Flicks! "INFINITY WAR", "INCREDIBLES 2", "RALPH BREAKS THE INTERNET" and More!
Big Eyes, reporting!!! Disney was kind enough to send us a bunch of awesome photos of upcoming films throughout the year. Some we've seen floating around before, some we could live without, and others that are quite exciting! Let's chat about 'em!
Let's start off with our shots from "INFINITY WAR". We just saw this shot from the first international trailer of "INFINITY WAR" yesterday. Steve Rogers is heading the charge for a massive battle out in Wakanda, it looks like. He no longer has the bright white star on his chest, leaving fans to speculate whether or not he will be taking on the alter ego of Nomad. Coming May 4th, 2018.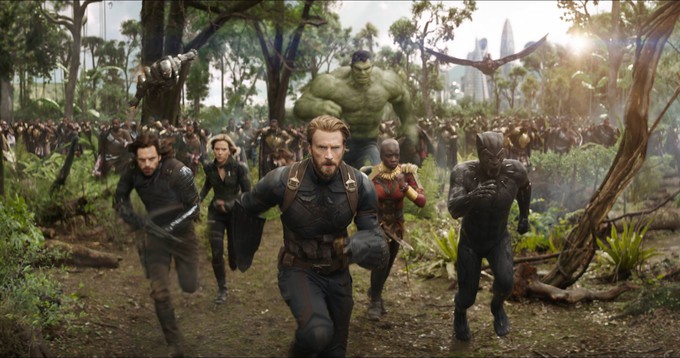 We also got a picture from "BLACK PANTHER" that doesn't really show us very much of anything new. We'll see this one the soonest in just February on the 16th.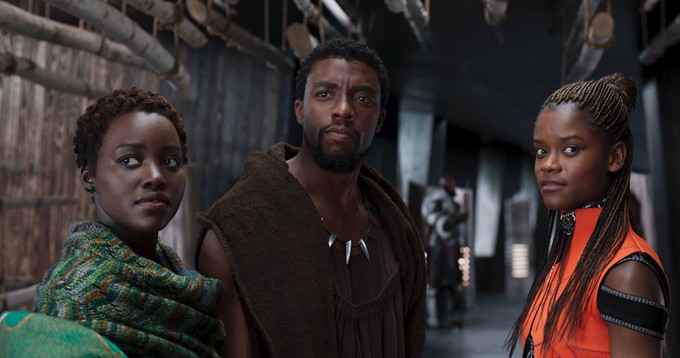 Next, we have what looks like a piece of concept art from "WRECK-IT RALPH 2: RALPH BREAKS THE INTERNET"! Man, of all of the movies that are coming out, this is the one that is going to date the ever-living shit out of itself. In this one, Ralph and Vanellope find their way into the internet video a modem in the arcade they are from, and we will get to see their whole adventure traveling through the vastly wonderful and horrible place that is the internet. The outcast duo will visit websites that are clear references to real ones with names like "BuzzTube", "LubHub", and "Gugle". Out November 21st, 2018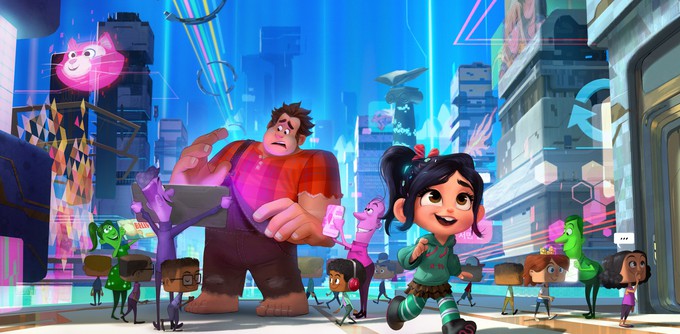 "ANTMAN AND THE WASP"! While "ANTMAN" was a decent film (in my opinion), I'm interested in seeing where they will go with the next movie. Here we get to see Antman and Wasp's costumes for the upcoming film. The tacticool style is getting kind of old. Both Antman and Wasp's costumes are looking subdued compared to their comic book counterparts. Bright hero colors will probably never happen! Release date July 6th, 2018.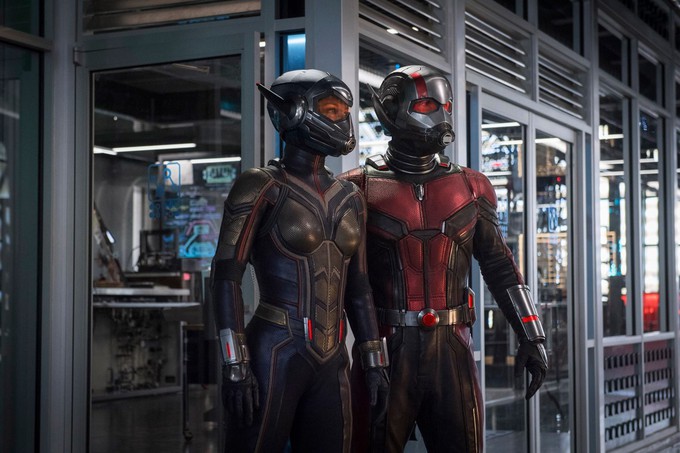 "A WRINKLE IN TIME" will be here sooner than you know, March 9th, 2018 to be exact. Will it spur on an Oprah presidency? A movie doing that would be pretty silly. It was a joke, LAUGH WITH ME!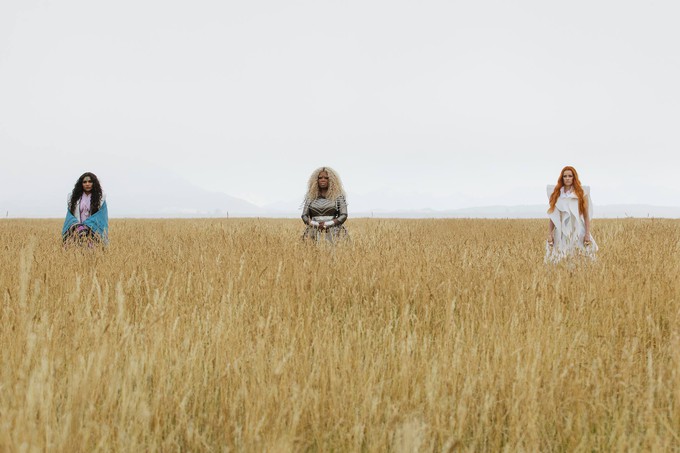 This next one I'm just about the least interested in seeing: "MARY POPPINS RETURNS". If they're both still kicking, I'd expect Dick Van Dyke and Julie Andrews to make a cameo. The original "Mary Poppins" is a timeless classic, and should probably be left alone. But by this pic, it looks like they are doing the original some justice. Released on Christmas this year, not because the upcoming Nutcracker film would be more of an appropriate film to release on that date or anything.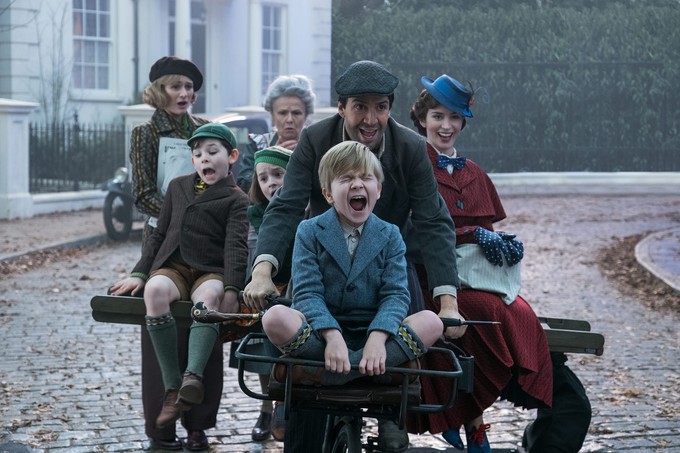 "THE NUTCRACKER AND THE FOUR REALMS". This thing just looks beautiful! It's produced by the same company that did the more recent live action version of Disney's "Beauty and the Beast" with Emma Watson. It has Morgan Freeman in it with a ponytail and an eyepatch (Not pictured here, of course. You can see that in the trailer for it!) So why would you want to stay away? I just can't wait to see what all they do with the story. It seems that the four realms are based on the different dances from the ballet: the land of sweets, the land of snowflakes, land of flowers, and then the fourth realm is the journey's destination--where Mother Ginger is now the villain!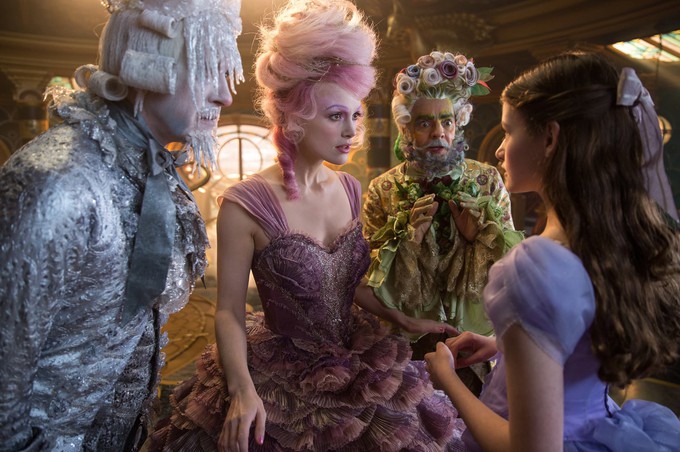 Last but not the least! "THE INCREDIBLES 2"!!! Though, I guess this picture is a little disappointing, this scene almost easily could have been taken from the first one. Except that Jack-Jack is present in it. He wasn't with the family in the original when they were on the street fighting Syndrome and his robot. "WHERE IS MY SUPER SUIT!?" You'll be happy to know that Samuel Jackson is returning as Frozone! I can't wait for when this Summer movie when it comes out June 15th 2018!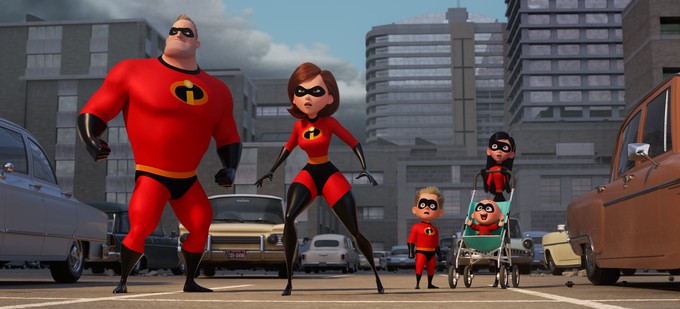 Welp, that's all for now, folks! Thanks for reading!
~Big Eyes