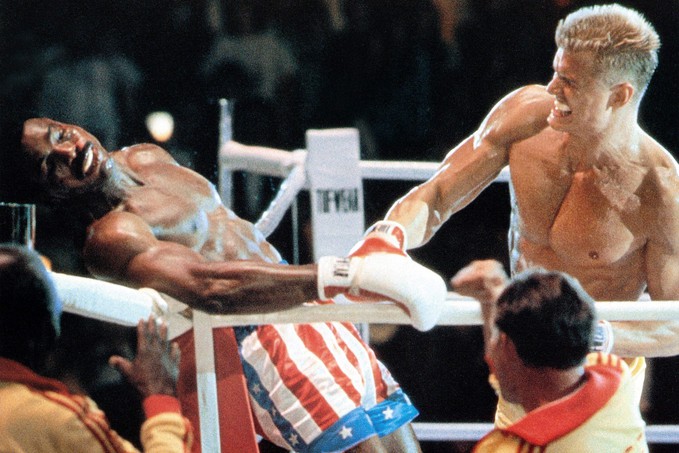 Hola Dannie aqui,
"CREED 2" news! The Romanian boxer who is known as "Big Nasty" has been cast to play Ivan Drago's son in the upcoming Creed 2. As you can see in the above picture Florian Munteanu (a.k.a. Big Nasty) is quite the specimen towering at 6 feet and almost 4 inches tall and weighing in at 231.4 pounds this green-eyed giant will physically dwarf his costar actor Michael B. Jordan who stands at 5 feet 11 inches. I wonder if Jordan will bulk up some more for this film before the first Creed I know he gained 24 pounds. Florian Munteanu has only one other acting credit listed on IMDB for the 2016 German crime film "Bogat" I have yet to see this one so I will try and locate a copy to see if Florian has some acting chops I included a picture from the film and the trailer below. Unfortunately, I could not find one with English subtitles.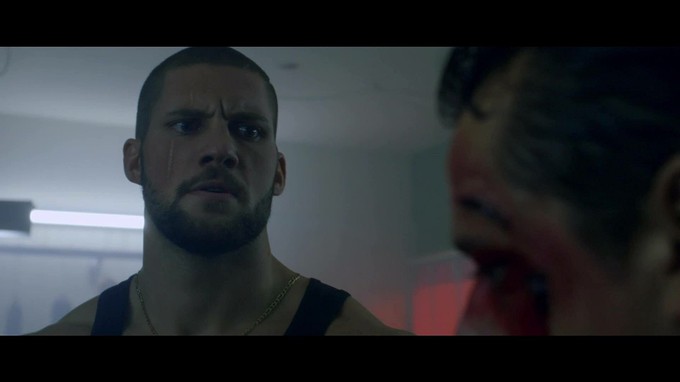 Florian has been dropping hints to his Instagram followers for a little over the past two weeks posting on New Year's Eve- "I will spend most of the time of 2018 in LOS ANGELES again, working on a great project there. BIG NEWS are [sic] coming soon."
Here is a "motivational" video of "Big Nasty" working on his fitness! Boy howdy, he's pretty...strong... :)
The idea of Adonis Creed standing toe to toe in the ring with the son of the man that pulverized his father out of existence could be an emotionally powerful dramatic tool if used correctly. The film is said to explore Adonis' recently acquired fame, fortune and the struggles of celebrity in our age. The script is being penned by the trio of Ryan Coogler who worked on "Creed," and the upcoming Marvel "Black Panther," also on board is Cheo Hodari Coker who brought us "Notorious," Netflix's bulletproof "Luke Cage" and televisions "Southland." Last but certainly not least is our man, the Italian Stallion Rocky himself "Syl" Sylvester Stallone! Taking the helm as the director is Steven Caple Jr. who you all may know of his work on 2016's "The Land" which won several awards one of which was Best of Next via the Sundance Film Festival.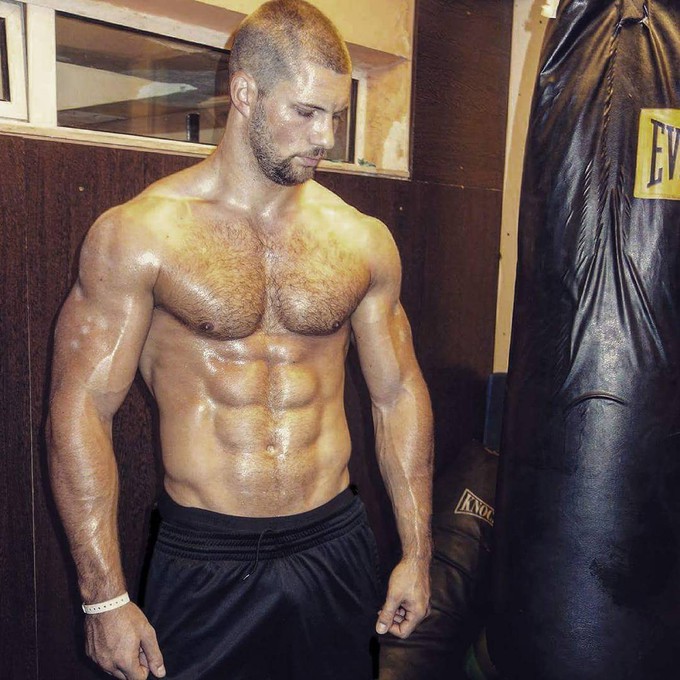 I hope the best for this film; I adore the Rocky series even though it had its ups (1-4) and downs, the down being Rocky 5 which I have tried to delete from my memory. I thought "Creed" had a great concept and was entertaining. However, the film did not have the soul and depth I was hungry for, I truly hope that all involved in Creed 2 have "The Eye of the Tiger," and I am eager to see the film when it comes out on November 21st of this year. I love that we are going to see Ivan Drago and Rocky again that alone for me is worth the price of admission!
Stay Strong, Live Good, Love Movies!
Dannie aka Pekosa Peligrosa aka Sister Satan