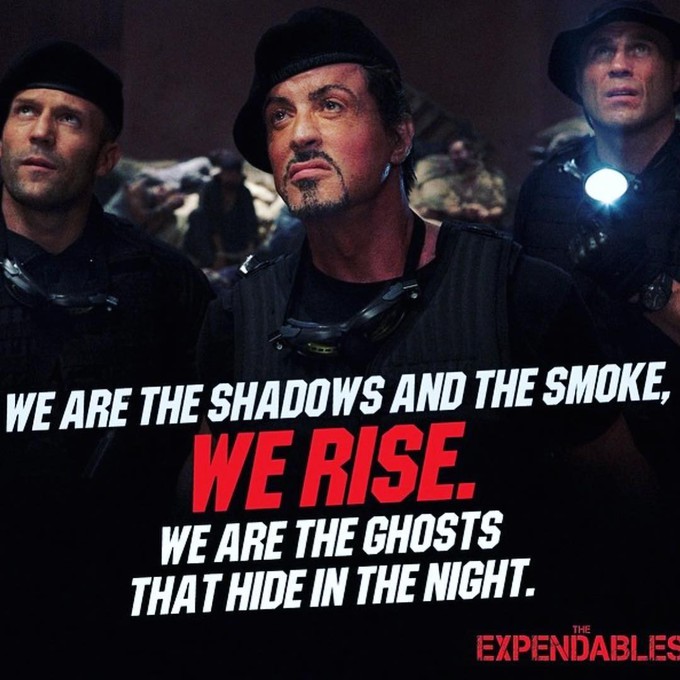 Hola Dannie aqui,
Sylvester Stallone took to Instagram to announce that "The Expendables 4" could be in the works, he posted the above image adding "Just when you thought it was safe to go outside…They're coming back!"
Earlier last year it looked as though this project had lost its footing as Stallone was having issues with pinning down a director as well as with the script and NuImage/Millennium chief Avi Lerner. Stallone made it very well known while promoting "The Expendables 3" DVD/BluRay release that if there were to be an Expendables 4 that it would return to being rated R and a hard R at that, I wonder if this could have been one of the speedbumps this film has faced. I agree that if you are going to do a "balls to the wall" action film with icons of the genre one should embrace the over the top violence and gore! I enjoyed the first two Expendables films and found the third more of a straight to video flick in quality, and I think rating it PG-13 subtracted from the worth of the series, so I am hoping Stallone stands his ground on returning to an R rating!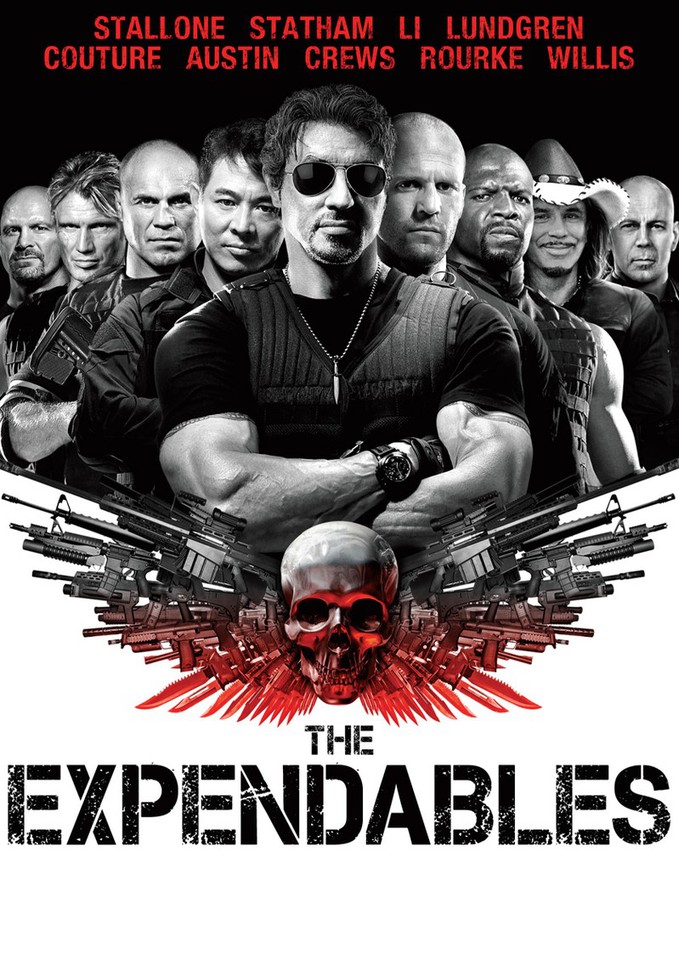 Expendables 4 on IMDB has very little information listed only that it is based on characters created by Dave Callaham who has worked on all three prior Expendables films, 2014's "Godzilla" and most recently the amazingly hilarious and entertaining series "Jean-Claude Van Johnson" Callaham is also penning the script for the upcoming "Wonder Woman 2". Credited as the screenwriter on IMDB is Gregory Poirier, many may remember his work on John Singleton's disturbing film "Rosewood," and 2007's "National Treasure: Book of Secrets." I wonder if these guys are still on the project as the IMDB page has not been updated since late May of last year.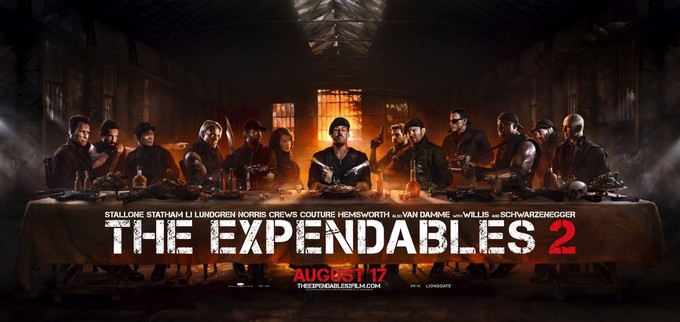 Well, folks, I am hoping for a lot from Expendables 4, I want it to not only be a hurricane of bullets, brute, and badassery but also have a story hopefully darker and enthralling and not just another regurgitation of the prior films. I have also heard rumors that they were hoping to get Jack Nicholson on board and that would be extremely cool as Jack is a badass! I guess we will just have to cyber stalk Stallone and wait and see what is revealed!
Stay Strong, Live Good, Love Movies!
Dannie aka Pekosa Peligrosa