Movie News
More on K-19 and a far better picture!!!
Aha, Harry here... and the spies in Halifax are still coming through! Here's a photo that appeared in today's edition of the Halifax Herald as sent in by JP! K-19 could end up being a great film. With Harrison Ford and Liam Neeson.... With Kathryn Bigelow's direction... there is a chance this could be great.... the story is there, but is the script... We are still in the silent running category in regards to the script quality... But we're running deep in pursuit! Stay tuned... Ping................ Ping........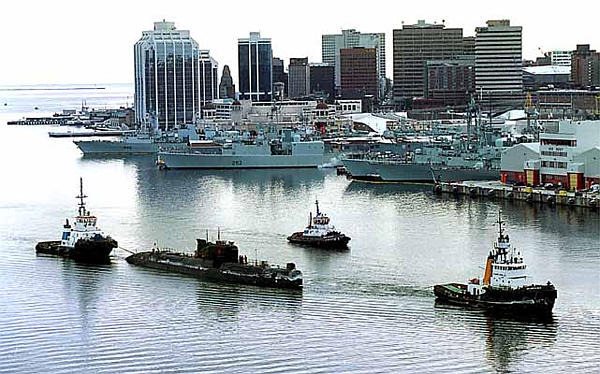 To Read the entire Article from the Halifax Herald... CLICK HERE!!!