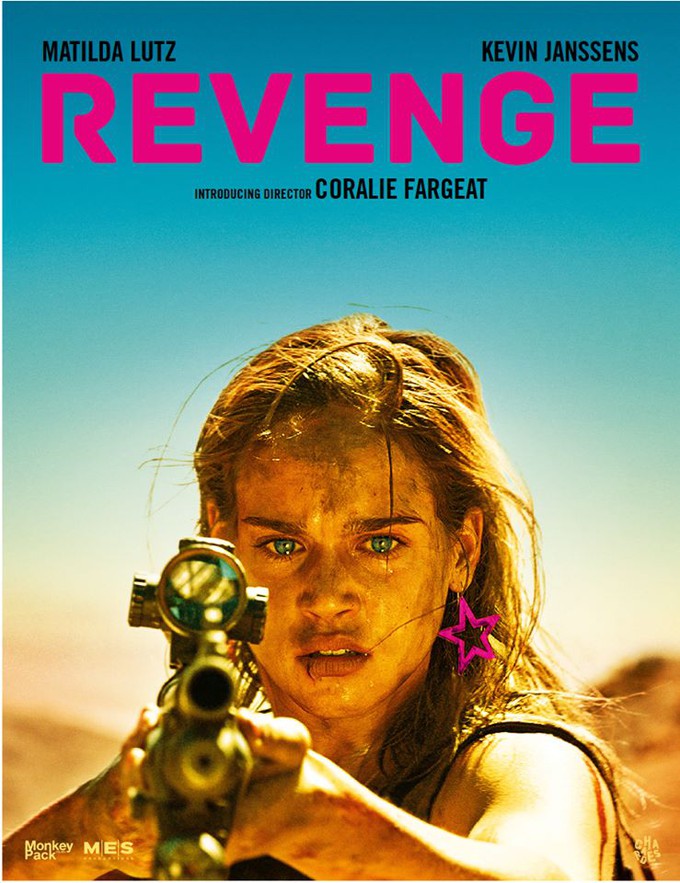 Wheels here with a first look at a mean, little piece of genre filmmaking,
The rape-revenge film has been a subgenre of cult film since the 1970's. Classic exploitation films like I SPIT ON YOUR GRAVE and THEY CALL HER ONE EYE are just two example of films where a woman was abused only to rise up and get bloody retribution on her attackers.
While these tropes have been seen in many films over the years, the concepts behind them have taken on new power in the wake of the #MeToo movement, which has shaken up the entertainment world (even causing major changes at this very website). The story of women standing up against sexual assault has never been more timely. This leads us to this recently released footage from streaming channel SHUDDER's newest theatrical release, the French film: REVENGE.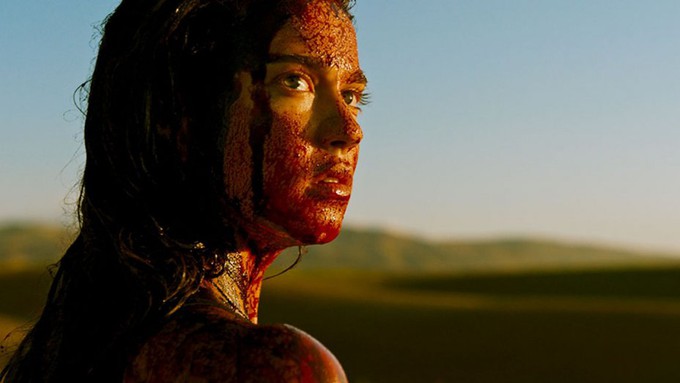 REVENGE tells the story of an American socialite, who while on a weekend getaway is assaulted and left for dead only to come back and wreak bloody mayhem on those that attacked her. Let's check out the recently released footage:
This intense and brutal looking film played Fantastic Fest in 2017, where I heard nothing but good things about it. It's the first feature-length film from writer/director Coralie Fargeat. I personally love this new growth of female voices in genre cinema. It can only lead to interesting new takes on well-worn concepts.
REVENGE will be in select theaters and on the SHUDDER streaming service within the early part of this year. Keep an eye out for it!
Wheels out!