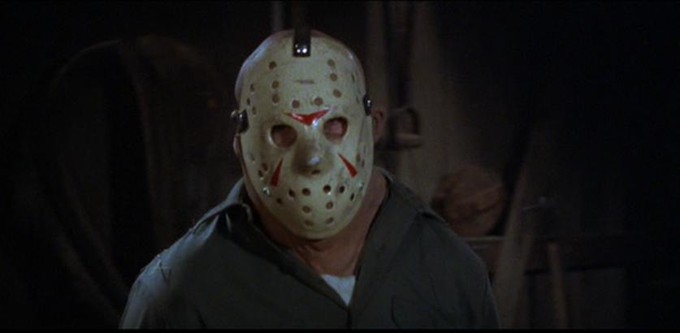 Wheels back again with a fun bit of rumor mongering,
THR
is rumoring that BLUMHOUSE, the production company behind hit horror franchises THE CONJURING and INSIDIOUS, have almost single handily restored medium budget, quality horror films back into a staple of your local multiplexes. They have also been aggressively greenlighting projects and becoming nearly synonymous with the concept of successful theatrical horror.
So where do you go next, if you are company head, Jason Blum? How about restoring a horror film icon back to prominence?
Rumors are swirling that BLUMHOUSE is looking to resurrect Jason Vorhees and the FRIDAY THE 13TH series!
These whispers all began when BLUMHOUSE secured a few 2019 release dates for upcoming projects. One of the release dates with an untitled project attached:
Friday, December 13th, 2019.
Jason Blum has also gone on record in interviews saying that he would love to make a new Jason film.
Now, this is all speculation and to be taken with a grain of salt. The rights to the series are currently held up in a legal battle between the original writer of the first film and the original production company.
If that all gets cleared up soon though it is not impossible to think that BLUMHOUSE could have a smaller budgeted film based on the series ready to go in a little under two years.
...And as long as Jason isn't portrayed as a pot growing, archery enthusiast, I'm all for it.
Wheels out!