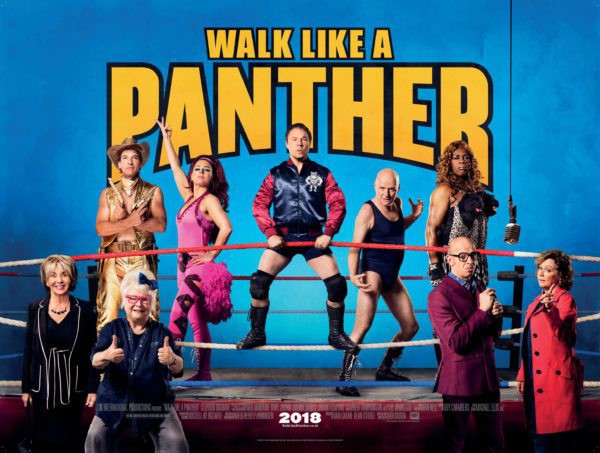 Wheels back again with a look at a new comedy headed your way,
Pro Wrestling has found its way back into the spotlight with the breakout success of NETFLIX's GLOW. Audiences are starting to see that the drama and characters that occur behind the scenes of a wrestling show can be just as entertaining as any of the amazing real-time stunt work that occurs in the ring.
20th Century Fox is looking to expand on this even more with the upcoming release of the British comedy WALK LIKE A PANTHER.
The film stars Stephen Graham (SNATCH), Julian Sands (WARLOCK), and JASON FLEMYNG (X-MEN: FIRST CLASS) in a story of former pro-wrestlers who have to get their old wrestling troupe back together to help save a local business.
Here's the trailer:
Looks like a lot of fun and as a big wrestling fan myself I LOVED seeing those old clips of WORLD OF SPORT at the beginning. It was a great touch that I really didn't expect.
WALK LIKE A PANTHER will throw a worked punch at your face, while stomping the mat, on March 9th, 2018!
Wheels Out!