It's almost impossible these days to go into a film knowing nothing- especially as a member of the media where a deluge of press releases fill my inbox daily. While it's true that I can choose to ignore such emails and notices, it has become increasingly difficult to evade the new brand of viral marketing that is ubiquitous in many social media platforms. Aside from the theatrical trailer, I was somehow able to avoid any major spoilers for PHANTOM THREAD, the much anticipated latest effort from director Paul Thomas Anderson. In this case, however, I was successful in dodging the ruin of the story simply because any intrigue hinted in the trailer is simply never fully realized. I always try to judge a film on what is it and not what it isn't, but PHANTOM THREAD left me wanting more and not exactly in a good way.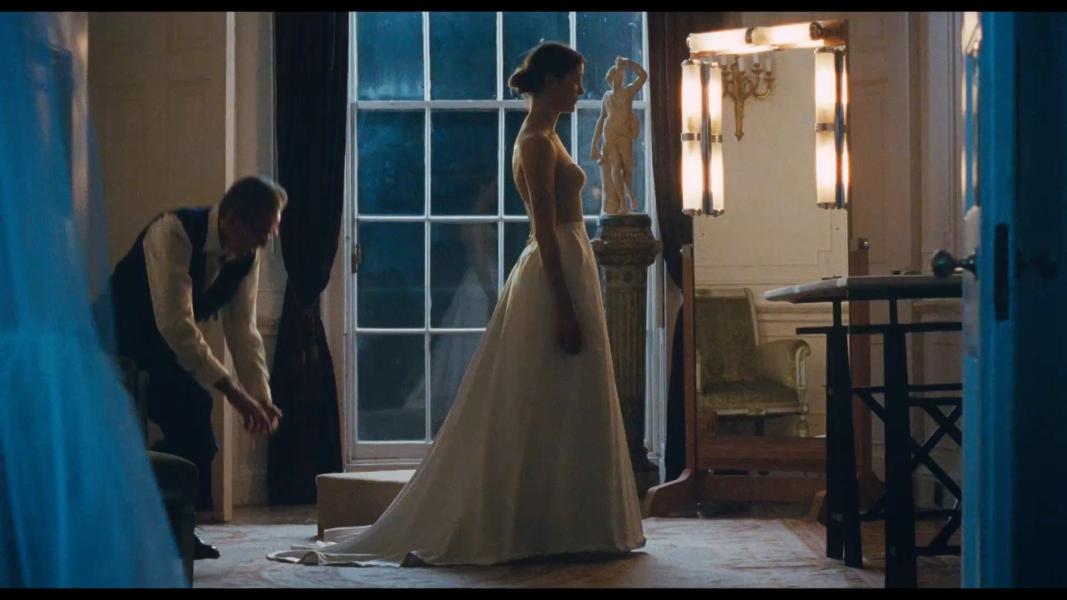 Anderson weaves a tale about a master gown designer whose wares are donned by the most celebrated socialites and royalty of the mid-century era. Like many eccentric artists, Reynolds Woodcock leads a somewhat mysterious life surrounded by a bevy of subjects to do his bidding. A consummate bachelor, the famed designer eschews marriage for the company of a succession of muses, who he unceremoniously casts aside as soon as the unwitting ex has worn out her welcome. When fresh inspiration strikes in the form of a young woman with the "perfect size" according to Woodcock's constant companion (ex wife/muse? sister?) Cyril, the formidable couturier is not only smitten but may have finally met his perfect match and then some.


The film is a gentle procession of gorgeous scenery and gowns peppered with the random tantrums of the intimidating Woodcock. While he doesn't descend completely into the fits and tirades of a completely self-absorbed artist, he certainly has all those around him walking on eggshells like narcissists usually do. The interactions with Alma, his current object of desire, certainly follow suit, however a dark strategy sets her apart from her predecessors.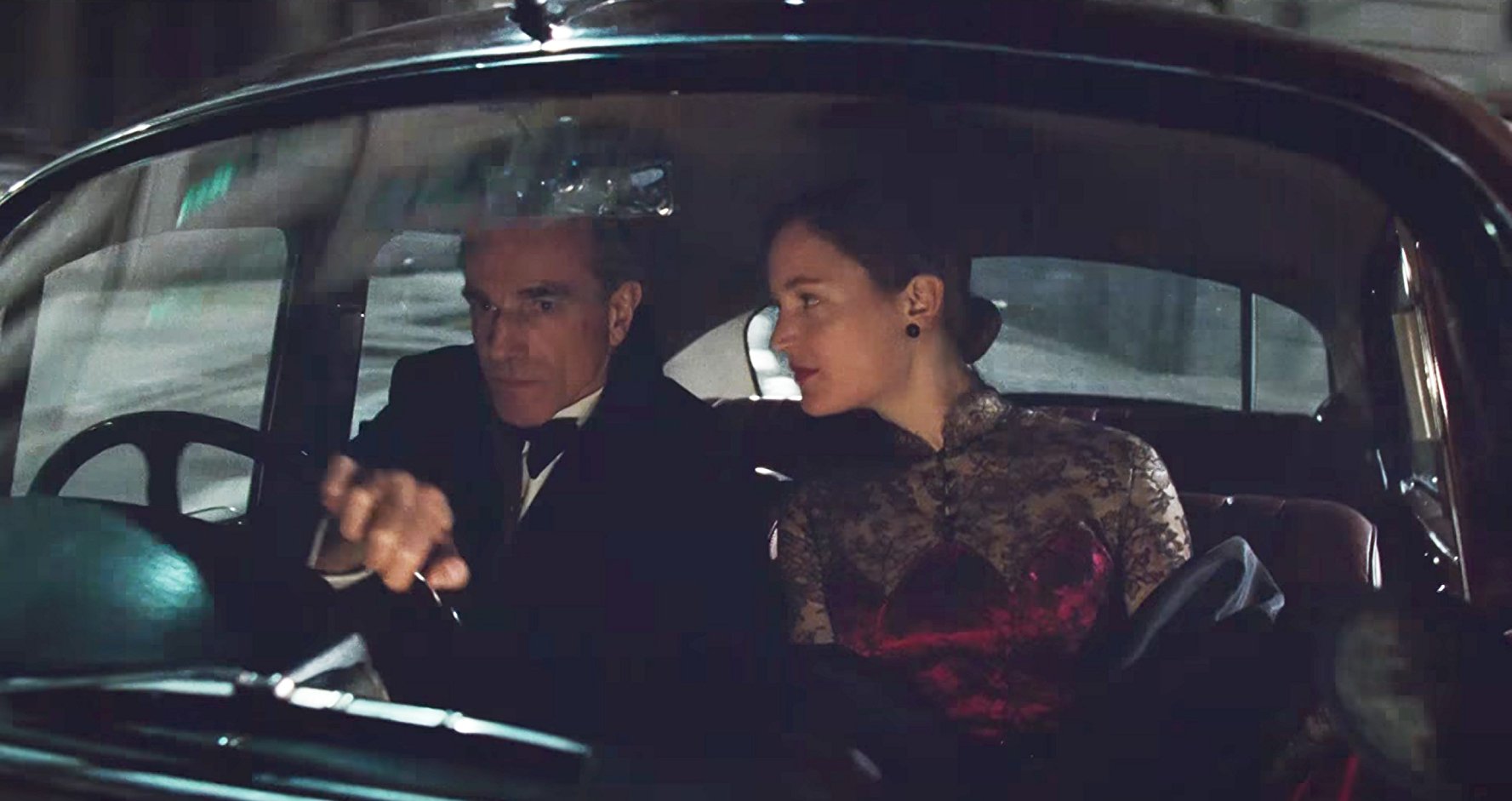 Aside from their somewhat curious relationship and the eye candy of their surroundings, there really isn't much more to the story. There is a glimmer of intrigue hinted at when it is revealed that the designer conceals small tokens, notes, locks of hair, etc in most all of his creations, yet this aspect is never fully realized. Additionally, an abrupt turn early in the third act unfortunately feels like too little too late as the story meanders along.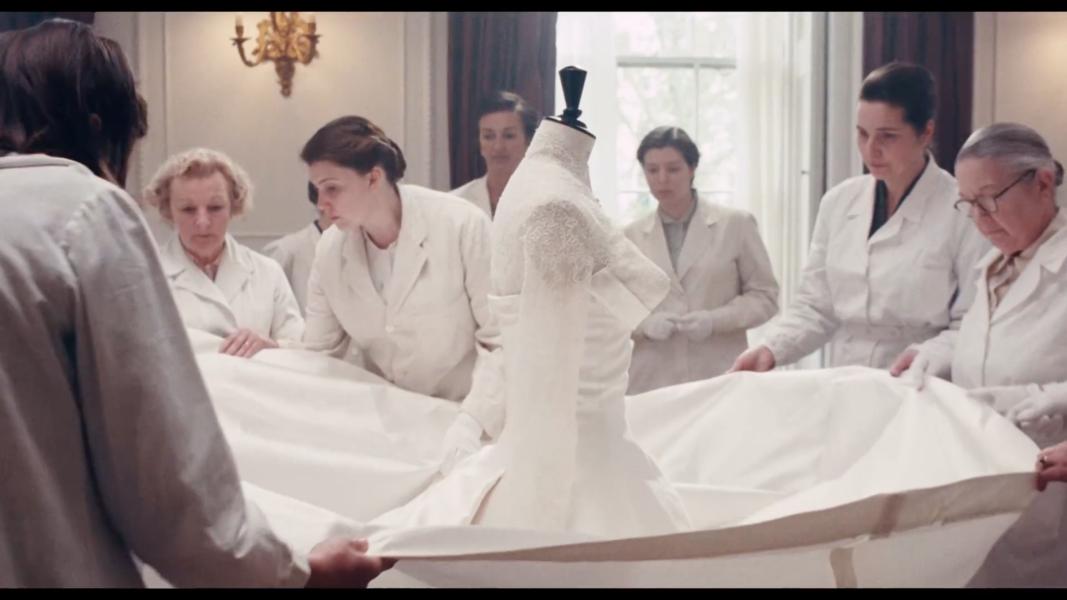 There is no doubt that Anderson can craft a gorgeous film. Aesthetically, I thoroughly enjoyed the fashion production portions of the film and relished the stunning designs from costume designer Mark Bridges. Daniel Day-Lewis as Woodcock is his usual formidable self and as convincing as ever in the well-shined shoes and tailored suit of the dapper dressmaker. He expresses his character's demanding demeanor in a way that makes you understand impatience in a person whose creative brain is always on and won't abide unwanted distractions. As the ingenue Alma, Vicky Krieps glows and glowers perfectly while navigating her new terrain, hence showing the audience the illusive behind the scenes world of mid-century high fashion. Slyly stealing the show, however, is Lesley Manville as Cyril, Woodcock's inscrutable cohort who seems to be the only person capable of shutting down his cranky tendencies. Manville says more in one icy glance than many actors accomplish in an entire diatribe, and her presence certainly helps buoy an otherwise tepid story line.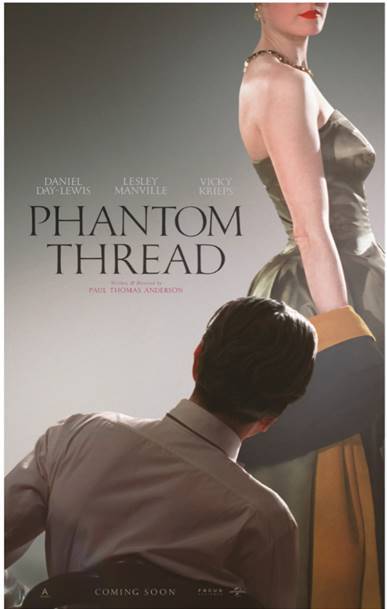 Aside from these positive attributes, I found PHANTOM THREAD never quite reaches its full potential. I could blame this on my own expectations, but again, I truly went into the film with very few. I kept waiting for something meaningful to happen, but, alas, when it finally did I had already checked out. Obviously, any film from Paul Thomas Anderson is requisite for us cinephiles, however audiences looking for a bit more than a costume drama with underlying themes of control and virtue may leave PHANTOM THREAD scratching their heads. Proceed with caution.

Until next time,
Rebecca Elliott
aka Annette Kellerman