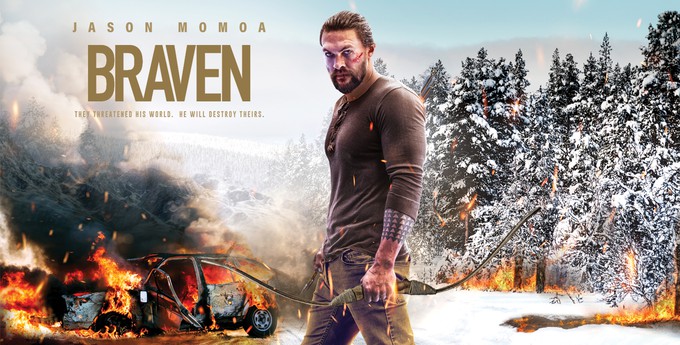 Wheels here with a trailer for a movie to keep an eye out for in the coming months,
Jason Momoa is starting to gain a real foothold in the film industry. Long a successful television actor, Momoa has struggled to pass that success over to films. His turn at Conan the Barbarian was largely a misstep, despite his solid work and his villainous turn in Walter Hill's BULLET TO THE HEAD was ignored when it came out and now is mostly forgotten. Things have begun to turn around for Momoa though. His debut as Aquaman was met with positivity (even if the film as a whole was not) and he is currently filming the Aquaman solo project with hit filmmaker James Wan (THE CONJURING).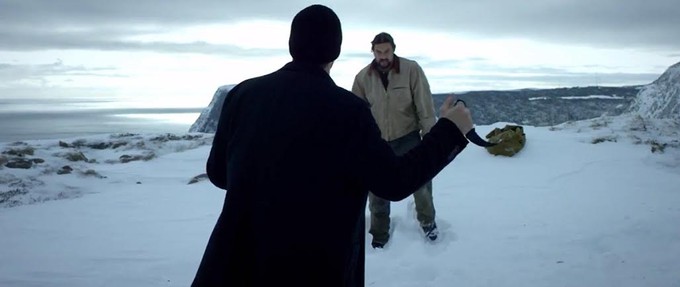 Momoa has also begun producing his own projects through his company,
PRIDE OF GYPSIES. One of the first projects for that company, BRAVEN has had its first trailer released. Check it out!:
So, we have Jason Momoa teaming up with Stephen Lang (DON'T BREATHE) in a siege film where they square off against Garret Dillahunt (JUSTIFIED)? Sign me up!
BRAVEN is the feature-length directorial debut of the former stuntman, Lin Oeding. So, I expect the action in this one to be above par. We have seen many times how stuntmen turn into high caliber action filmmakers.
Will BRAVEN continue Momoa's upward trajectory as an action film star? We'll find out when it releases later this year into theaters and onto VOD services!
Oh, and as an added bonus here is the one-sheet for the film that has just dropped: