Hi, folks, Precious Roy here with a trailer for GHOST STORIES, written and directed by Jeremy Dyson and Andy Nyman.
It's a simple set-up: Professor Phillip Goodman (Nyman), a cynical ghost debunker, is sent a tape enticing him to meet an aging investigator, who gives him three unsolved cases with elements of the paranormal. As the professor plunges forward to allow his reason to resolve the matter, he begins to discover the limits of what science can explain and gets in over his head in horror. It's a well-crafted horror trailer, relaying the sense of dread without spilling any of the reveals behind the scares.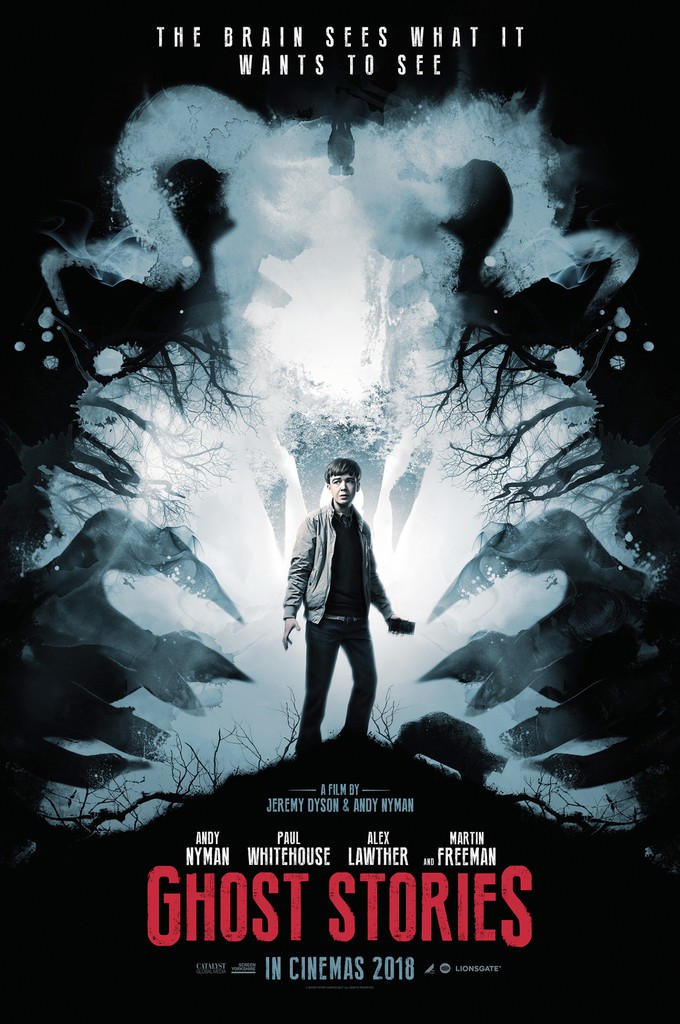 This feels like vintage British horror, like A WARNING TO THE CURIOUS, THE WOMAN IN BLACK (no, not the Daniel Radcliffe one) or WHISTLE AND I'LL COME FOR YOU, where British stoicism runs headlong into the conflict between reason and the unexplained. And a spring release means the Brits themselves might see it on their Sky boxes around Christmas.
Hope you all enjoy the trailer!
GHOST STORIES is expected in theaters April 13th, 2018.
I am out of here Suckers!
Precious Roy