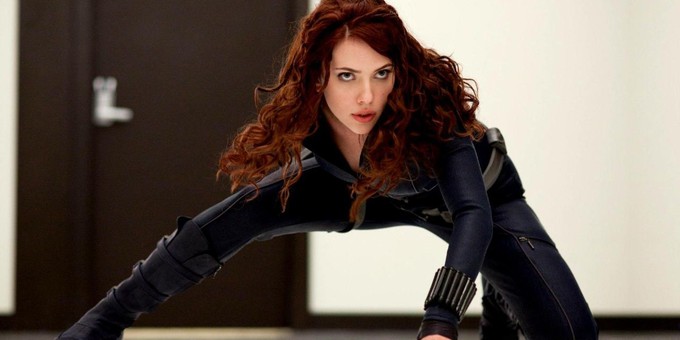 Hey folks, Precious Roy here with some interesting news: Variety is reporting that Jac Schaeffer has been hired to write the still-in-planning-stages BLACK WIDOW film for Marvel. Schaeffer is probably still best known as the writer/director of TiMER, the Emma Caufield-Ford (Anya from BUFFY THE VAMPIRE SLAYER) film about a woman who pressures her boyfriend into getting an implant that tells the moment a person is bound to meet their soul-mate.
The most notable item she's written is the FROZEN short that preceded COCO this past year, "Olaf's Frozen Adventure", which was an unfortunate disappointment in fan reception. But Schaeffer also wrote a much-sought-after Black List Script called THE SHOWER, as well as NASTY WOMEN, a remake of DIRTY ROTTEN SCOUNDRELS starring Anne Hathaway and Rebel Wilson.
Marvel has been playing the possibility of a BLACK WIDOW film very close to their chest so far. While CAPTAIN MARVEL has a March 2019 release date, Black Widow has yet to step out into her own film, despite being an original MCU Avenger. During a press event for THOR: RAGNAROK, Tessa Thompson (Valkyrie) discussed the women of the MCU, having just met for a photo shoot, all for a single team together. Feige himself was on the panel and indicated he said "Yes". There is a very real possibility that Feige and Marvel Studios are using the established Black Widow character to help launch the all-female A-FORCE film.
There's just no telling where Marvel Studios and Schaeffer will take this. I have a few hopes… I'm hoping that BLACK WIDOW will feature Nick Fury, Hawkeye, or the Winter Soldier in supporting roles.… that an age-progressed Dottie Underwood (Bridget Regan) will be an element Natasha must contend with… and that it will take the master spy elements we've established about Natasha since IRON MAN 2 and THE AVENGERS and make them into something great. Time will tell, but for those wanting to see Natasha branch off into her own, this is a tentative first step towards making that dream real.
Click here to see Variety's news: http://variety.com/2018/film/news/marvel-black-widow-jac-schaeffer-screenwriter-1202643908/
Precious Roy out, SUCKERS!