Hello Everyone, Freddy Beans here: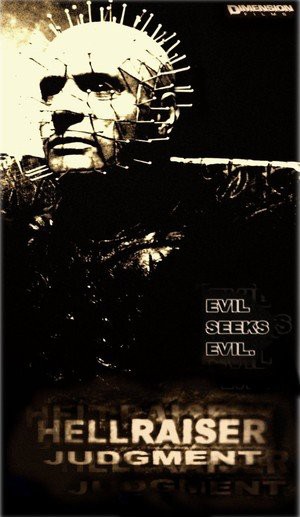 Today I'm writing up the new trailer for "Hellraiser: Judgment."
Watch it here:


First thoughts, I really like the feel of this one. This feels dark and grimy, which any Hellraiser film should be. I like that there's a shitload of Cenobites to look through in this quick glimpse of the film too. Besides Pinhead, I think I even spied the Siamese twin Cenobite(s?). Otherwise, the rest of the gang looked new, which I'm fine with. This is the first Hellraiser I've been hopeful on in a long time excluding, "Hellraiser: Origins" the cancelled project in 2013. Gary J. Tunnicliffe wrote and directed "Hellraiser: Judgment". It stars Randy Wayne and Heather Langenkamp. Heather as everyone will remember is Nancy Thompson the lady harassed by the child molesting burn victim in the first few "Nightmare on Elm Street" movies. I'm absolutely going to check this one out and let ya know what I think when I do!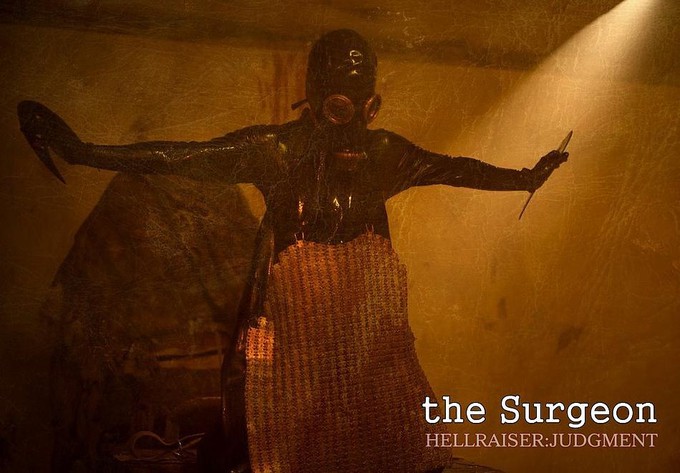 Second thoughts; Where is Doug Bradley? Honestly I can't help thinking that. I loved the original Pinhead, it's a character that I simply found fantastic. Seems sort of stupid, a guy with nails hammered into his head in a geographical pattern with powers over hanging chains with hooks, but I was hooked all right. Seriously, I was the biggest "Hellraiser" fan on the planet for many years. I watched the first one in 1987, by lying to my mom and the movie theater. Sorry mom! I bought "Ernest Goes to Camp" tickets and instead slid into the theater housing "Hellraiser." It was empty, but I didn't care. After watching that movie I sought out the darkest depths of horror, I hadn't seen anything like it. It led me to movies outside the good ole USA, because in those days, that's where the real horror was found. Now after seeing flicks like "Irreversible," "Martyrs," and "A Serbian Film;" "Hellraiser" seems tame in comparison. Yet for 1987, there was no one putting out horror movies in American theaters like Clive Barker.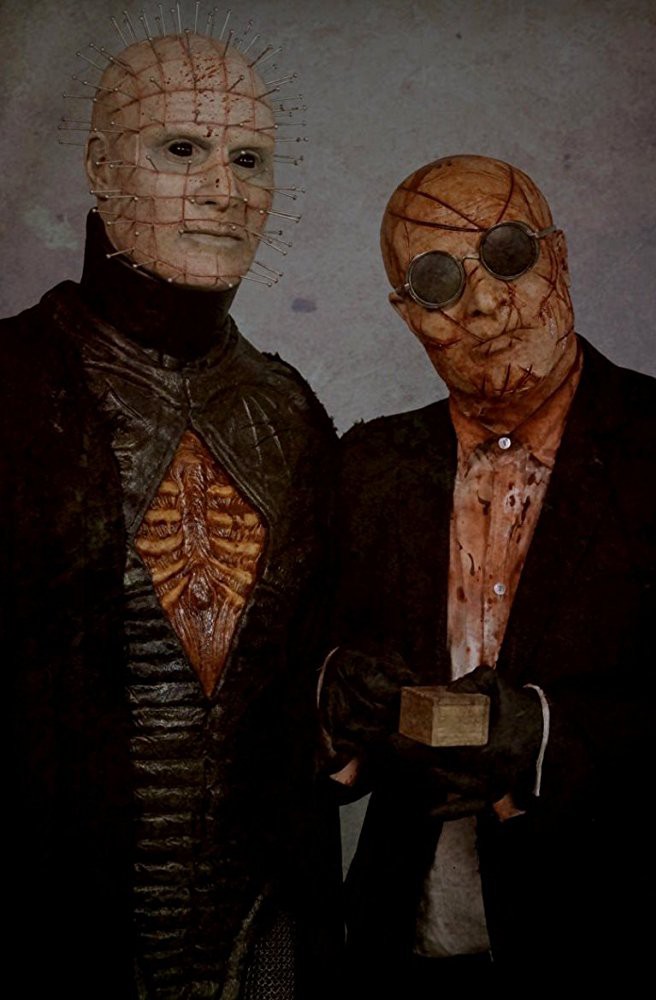 I saw "Hellbound: Hellraiser II" on more honest terms having purchased a ticket to that flick, but I was no less taken in by the subject on screen. It didn't matter to me that my new hero Clive Barker wasn't attached. In fact, he sold the rights after writing and directing the first "Hellraiser" thinking it wouldn't become a money maker. Boy was he wrong, I bet Clive wishes he could get that one back. I actually liked the sequel better than the first, and it was put out the very next year, 1988. "Nightbreed" followed that one in 1990. Also by that time, I'd read everything Clive had written. I'd love to see "Weaveworld," "Galilee," or "The Thief of Always" done on the big screen! The last movie I believe Clive was attached to was "Lord of Illusions" which I don't hate as much as others I know absolutely do.
In the interest of fairness my Hellraiser order goes like this:
"Hellbound: Hellraiser II" – Rarely does a sequel surpass the original but this one absolutely does that for me, expanding the world to amazing degrees, especially considering the time period.
"Hellraiser" – A slow burner of a horror film, that created an unforgettable bad guy in Uncle Frank, then had him dealt with by the more powerful Pinhead.
"Hellraiser III: Hell on Earth" – This is where it started getting silly for me and seemed more about marketing new Cenobites than continuing the storylines established in the first two.
"Hellraiser: Bloodlines" – The origin and slight history of the box is explained in this one, barely squeaking it onto my list.
And then a lot of uninspired movies I am not a fan of.
Til the next time Kids
Freddy Beans
Follow me on Facebook @ "Freddy Beans"
Follow me on Instagram "@freddybeans_aicn"