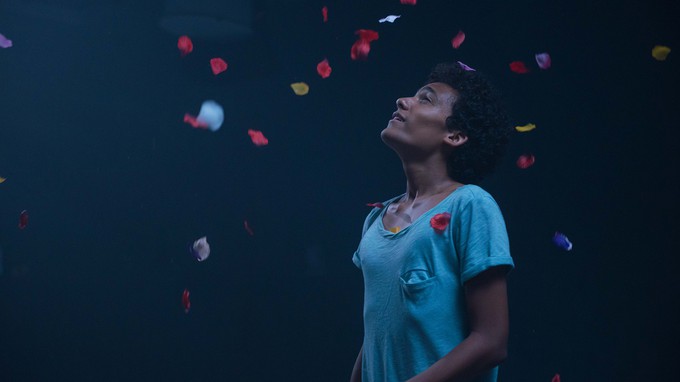 Hola Dannie aqui,
Today I stumbled across this beautiful trailer for the musical film "Saturday Church" which is set for theatrical, on demand, and digital release on January 12th of this year that is correct we will be able to experience this film in only three days! The film stars Luka Kain (from "Law and Order: Special Victims Unit" and "Adam"), Margot Bingham (from "Boardwalk Empire" and "Barbershop: The Next Cut"), and actress Regina Taylor Golden Globe winner for 1991's "I'll Fly Away" (best performance by an actress in a television series) she was also in the films "The Negotiator" and "Courage Under Fire." "Saturday Church" is written and directed by Damon Cardasis, this is his first full-length feature to write and direct, he did direct a short film entitled "MARCH!" and has been a producer on seven different projects dating back to 2010. Music for the film is composed by Nathan Larson who has over seventy-three music composition credits on IMDB including "Boys Don't Cry," "Little Fish," "A Rational Solution" (original title "Det Enda Rationella") and "A Very Unsettled Summer" (original title "O Vara Foarte Instabila").
I love musicals and the premiss of this one has me excited, I am hoping the character is adopted by a "House" and replaces his family with one much more excepting, loving and colorful. I hope you all enjoyed the trailer and look forward to this film as much as I do.
Stay Strong, Live Good, Love Movies!
Dannie aka Pekosa Peligrosa