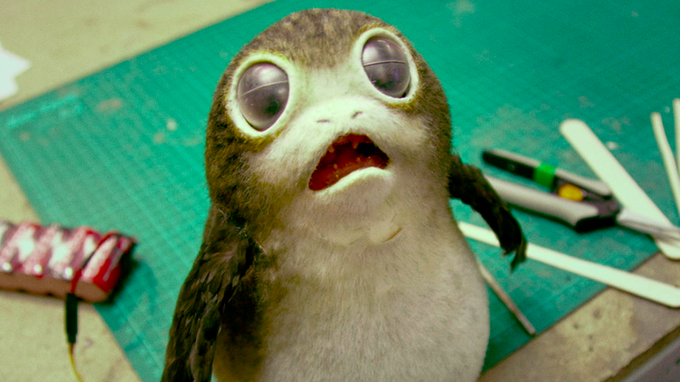 Though it features appearances by neither Darth Vader nor Grand Moff Tarkin, "The Last Jedi" has taken 19 days to make the same amount of money "Rogue One" made over 140 days.
Star Wars Grosses
(domestic grosses in millions; excludes re-releases)
$936.6 The Force Awakens (2015; J.J. Abrams)
$533.0 The Last Jedi (2017; Rian Johnson)
$532.1 Rogue One (2016; Gareth Edwards)
$431.0 The Phantom Menace (1999; George Lucas)
$380.2 Revenge of the Sith (2005; George Lucas)
$307.2 Star Wars (1977; George Lucas)
$302.1 Attack of the Clones (2002; George Lucas)
$252.5 Return of the Jedi (1983; Richard Marquand)
$209.3 The Empire Strikes Back (1980; Irvin Kershner)
$35.1 The Clone Wars (2008; Dave Filoni)
Over the holiday weekend "Last Jedi" also overtook "Beauty and the Beast" as 2017's top-grossing domestic release. While no one expects Rian Johnson's "Last Jedi" to replace J.J. Abrams' "The Force Awakens" as all-time top domestic grosser, it will overtake "The Dark Knight" today and there's a chance it could surpass "Avatar" and end up in all-time second place.
All-Time Top U.S. Grossers
(domestic grosses in millions)
$936.6 The Force Awakens (2015; J.J. Abrams)
$760.5 Avatar (2009; James Cameron)
$659.3 Titanic (1997; James Cameron)
$652.2 Jurassic World (2015; Colin Trevorrow)
$623.3 The Avengers (2012; Joss Whedon)
$534.8 The Dark Knight (2008; Christopher Nolan)
$533.0 The Last Jedi (2017; Rian Johnson)
$532.1 Rogue One (2016; Gareth Edwards)
$504.0 Beauty and the Beast (2017; Bill Condon)
$486.2 Finding Dory (2016; Andrew Stanton)