Among my favorite films of Other Worlds Austin 2017 was Beyond Skyline, the sequel to the alien invasion action film, Skyline. This is Liam O'Donnell's directorial debut having also been a producer for the original film. Beyond Skyline could not have a more appropriate title as this non-stop action takes off where the previous film stops, and bravely goes full throttle on an epic scale. Gratefully, it works, and I found myself having a fantastic time with the movie.
Now, I am also filing this film in my Unsung Heroes log, because although it received a theatrical release about two weeks ago, it quietly slipped from theaters in Austin without much notice. Unfortunately, it released during the Christmas blockbuster rush and was lost in the shuffle. This movie deserves a bigger audience, so I will toot its horn!
If you haven't seen the first film, you'll do just fine with Beyond Skyline. The only advantage of having seen the first movie is that a few of the concepts in the film are familiar. You'll know the rules of the game, so to speak. Be warned that this entire film is far-fetched, but it doesn't matter. It's fun, easy to follow, and visually stunning. This movie asks you to roll with O'Donnell's imagination (he's also the writer) and it does it in a way that is ridiculous, but in a great way.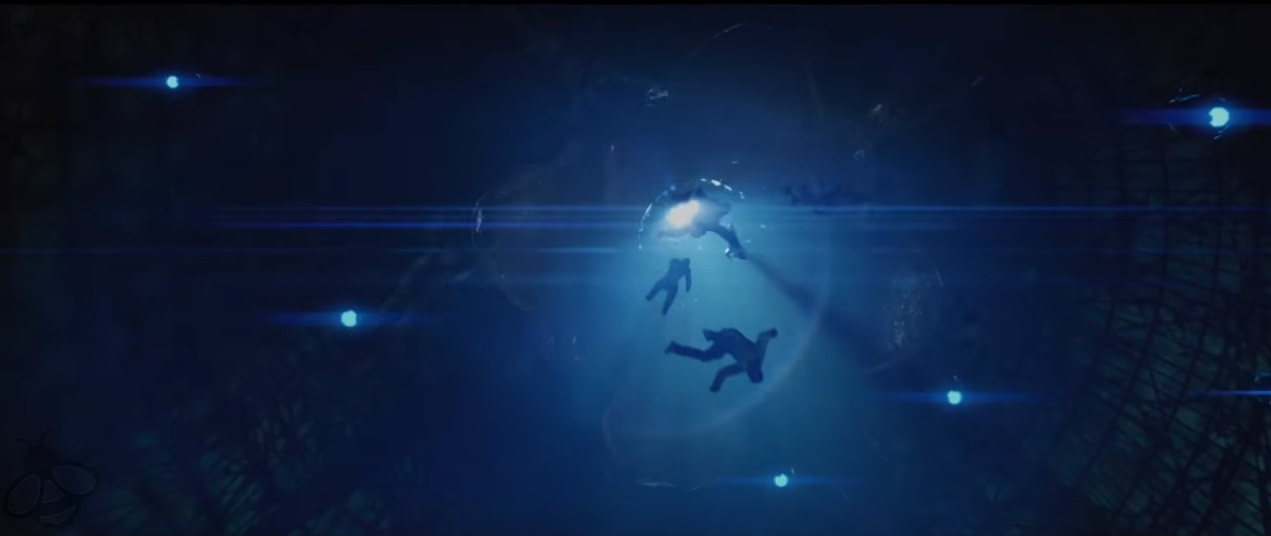 Beyond Skyline starts by introducing you to the main character, Mark, played by Frank Grillo. He's an ex-cop who is struggling to keep his adult son, Trent, played by Jonny Weston, on the straight and narrow. The two actors have genuine chemistry, and work off each other seamlessly. Mark bails Trent out of jail and we are given some decent character development before disaster strikes. They are joined by a few others including a subway conductor, performed by Bojana Novakovic and a blind homeless man named Sarge,Antonio Fargas. From then on out, the action begins and holds strong to the end. The scale of the film grows grander and grander as the story continues. This is an alien invasion movie unlike anything you've ever seen. The audience is transported across the globe after extensive and gory action sequences inside an alien space craft. Then we are delighted again by the appearance of Suo, played by the fabulous Iko Uwais of The Raid fame. Seeing Suo use beautifully choreographed martial arts to kick alien ass was a nerdy joygasm for this little Diva. This whole movie goes full nerd and you'll feel like a kid again when you see what they have in store.
Expanding on the joy of seeing fun and imaginative alien sci-fi concepts comes to life is the fact that the film is shot with elegant composition. It's polished and brilliant. O'Donnell worked on the visual effects for Ironman 2 and his eye for great shots shows. The alien monster battles are ridiculously fun, and they look fantastic. Even if this isn't an Oscar worthy film, the visual effects deserve a lot of credit and even the most skeptic critic must admit that the camera work is phenomenal. Good visual effects are a lost cause without wonderful composition, and we are treated to both being superb in Beyond Skyline.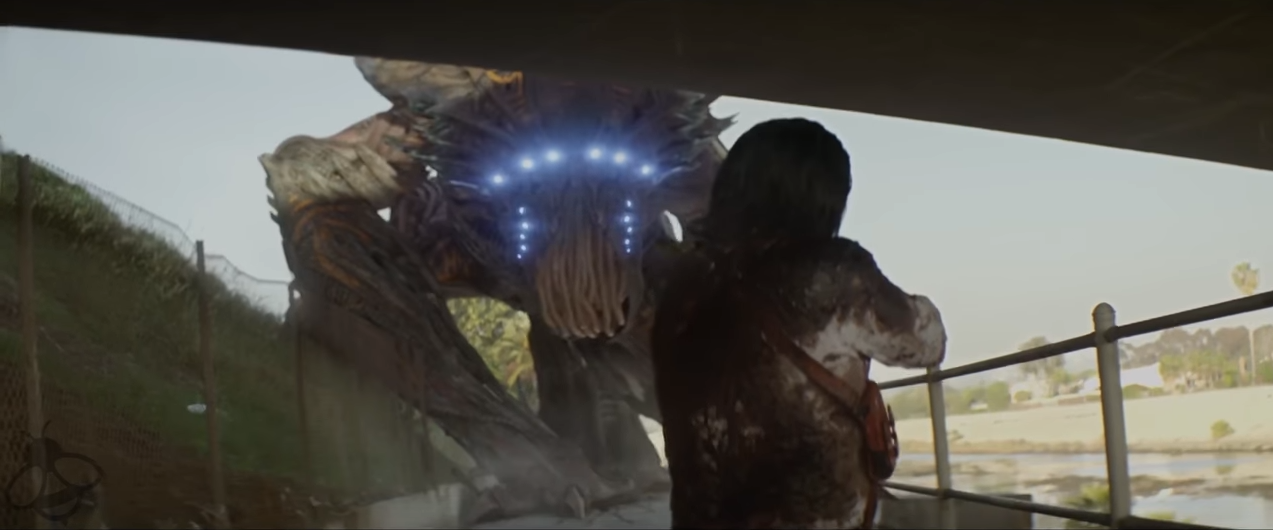 As an unapologetic science fiction action film, Beyond Skyline pulls no punches. It fully commits to its premise and the premise of it's predecessor. It's not a guilty pleasure, because there's nothing wrong with loving a fun flick. Not all cinema has to reach deep into your psyche to be effective, bold, and high quality. Sometimes you want to get on a ride and go "WEEEEEEEE!" And that's exactly what Beyond Skyline offers its audience. Enjoy, don't overthink it, and have a fabulous time.
Thanks for reading!
The Diva Del Mar