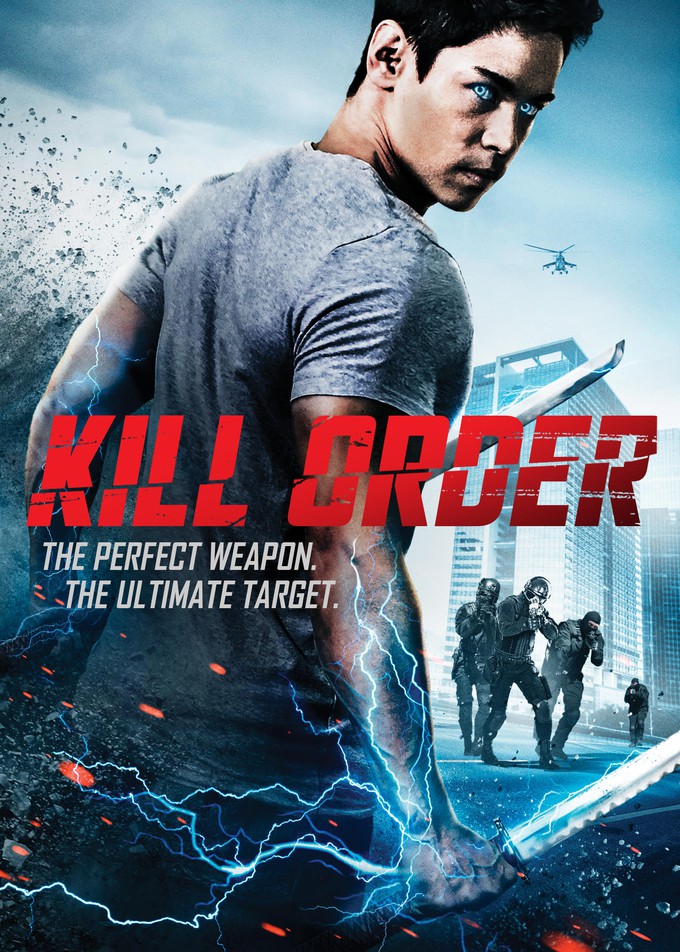 Hola Dannie aqui,
The good folks at RLJE films sent out this trailer exclusive for the Sci-Fi Martial Arts film "Kill Order" and boy howdy it looks fun! The film is written and directed by James Mark who is known mainly for his stunt work on many films including "JUMPER," "PACIFIC RIM" and "REPO MEN." This is not his directorial or writing debut as he directed "OMG!" a T.V. movie back in 2010. This leads me to believe we will have action-packed stunts for sure, I am hoping the best for this budding filmmaker, and eleven-year stunt vet.
"Kill Order" stars Chris Mark many may recognise his from stunt work and acting in the films "Pacific Rim," "Suicide Squad," "Scott Pilgrim vs the World," and "The Hunger Games", as well as Daniel Park also worked on "Pacific Rim" as well as the comedically controversial flick "The Interview", Denis Akiyama who was in the films "Pixels," "Johnny Mnemonic" and "REPO MEN", actress Melee Hutton from the 1999 film"Beautiful People", and actress Jessica Clement from televisions "Pure" and the terrifying and frantically fun holiday romp "A Christmas Horror Story." Joining the cast are Jason Gosbee from "Suicide Squad," "Man of Steel" and 2014's "Robocop", voice actor Reuben Langdon "Ant-Man" and Alain Moussi "Kickboxer: Vengeance".
Check out the trailer and tell us what you think!
The Synopsis supplied in the press release describes the film as:
"In KILL ORDER, chaos erupts when a group of armed men break into a high school classroom. They target David, a quiet kid who secretly suffers from unexplained memories of a horrifying past. Tapping into a previously unknown strength, David fights off his attackers and goes on the run. With his life and the lives of his loved ones in jeopardy, David must master the use of his new superhuman strength and fighting skills to find the people responsible and get his revenge."
RLJE Films will release KILL ORDER on VOD, Digital HD and on DVD for an SRP under thirty bucks on February 6th, 2018, so Martial Arts maniacs unite! Will this be a beautiful ballet of kickassery or a forgettable knockout? Only seeing it will tell, I am working on getting a screener so the review is coming soon!
Stay Strong, Live Good, Love Movies!
Dannie aka Pekosa Peligrosa