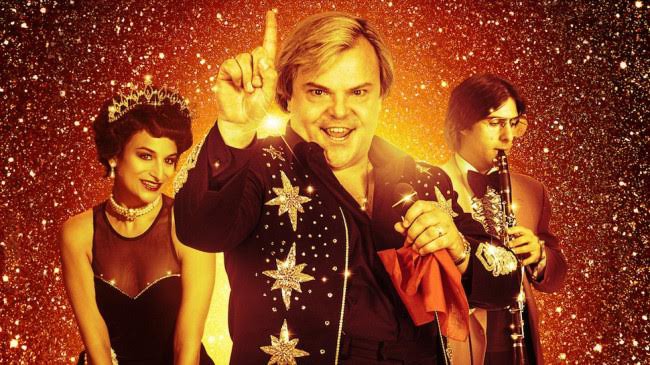 Not to be a downer, but the world is kinda crappy right now. Whether it be social or political, there's always something to be outraged by, something to feel victim to, or things, in general, to be stressed out by. I thank the people who put themselves out there and try to make others laugh. I never understood why some people hold some seething hatred for some actors or comedians out there because they "aren't funny". Jack Black is one of those people who does his best to bring more joy into the world, and he does it in his own style, this time in his new movie: "THE POLKA KING".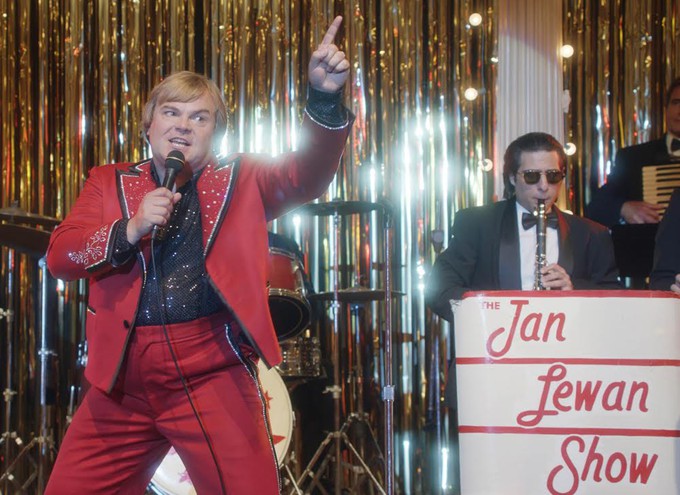 Netflix seems to be greenlighting a lot of original movies to be made right now, and I'm liking it. "THE POLKA KING" actually looks more normal than some of the other things that have come out or are about to come out, like "Bright". "THE POLKA KING" premiered earlier this year at the Sundance Film Festival in January 2017. Jenny Slate, Jackie Weaver, and Jason Schwartzman join Jack Black in starring roles.
"The Polka King is based on the Joshua Brown and John Mikulak's documentary The Man Who Would Be Polka King, about the rise and fall of Jan Lewan, a Pennsylvania polka sensation who seduced his fans into investing in a Ponzi scheme."
The premise sounds great. Check out the trailer!
"THE POLKA KING" will be up for streaming on Netflix January 12th, 2018. Looking forward to it!
~Big Eyes