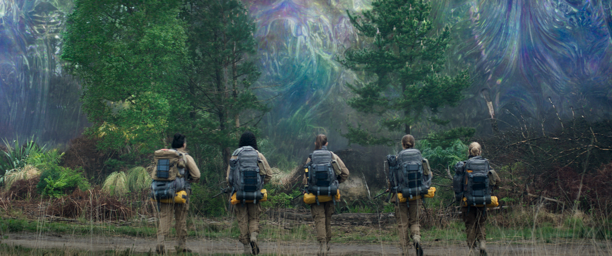 Hola Dannie aqui,
Just got a trailer and two images sent in from Paramount Pictures for the new film "ANNIHILATION." The film is based on Jeff VanderMeer's best-selling "Southern Reach Trilogy" the film is written and directed by Alex Garland who directed the film "EX Machina" and wrote "28 Days Later." The film stars Natalie Portman, Jennifer Jason Leigh, Gina Rodriguez, Tessa Thompson, Tuva Novotny and Oscar Isaac. This looks like great sci-fi goodness enjoy the trailer!
Well, this looks like a thrilling surreal trip, the film comes out February 23rd, 2018 and I am eagerly awaiting "Annihilation"! Hope you all dug the trailer!
Stay Strong, Live Good, Love Movies!
Dannie aka Pekosa Peligrosa