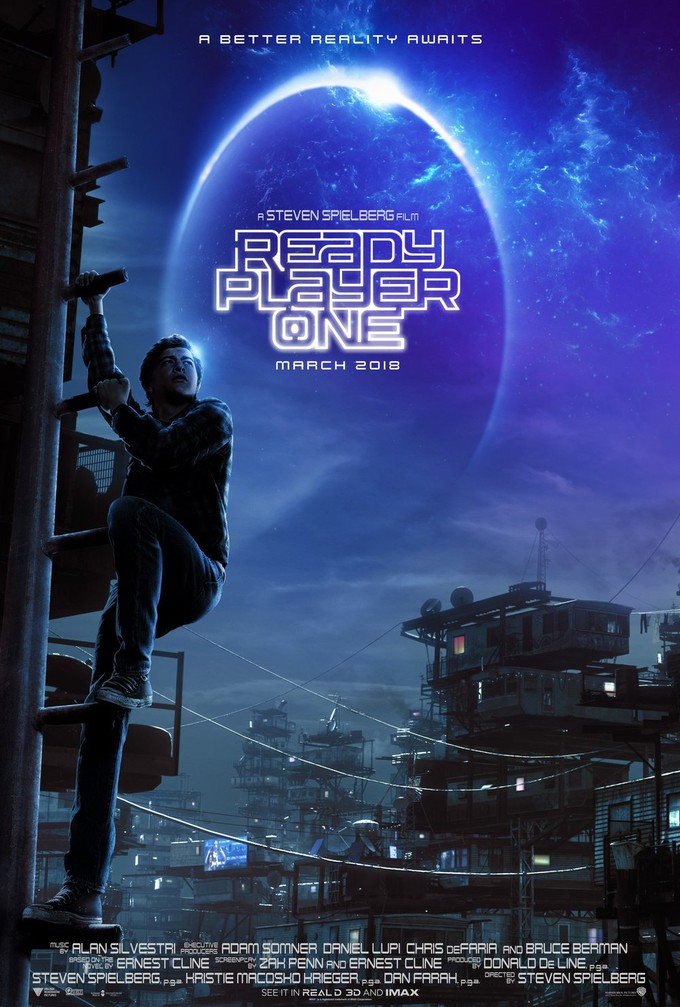 Hola Dannie aqui,
I have been up over 24 hours at BNAT 19 Day Night Dawn of the Living Room, and we finished the Fest off with the trailer for Ready Player One, above I included the poster. Enjoy the trailer! So tired, but still excited had to get this up!
This film is going to blow the worlds mind. I got to get some sleep :) Had such a great time with everyone who was at BNAT man those films classic and yet to be released all rocked! Thank's Bubba and Yoko for a great Fest!
Stay Strong, Live Good, Love Movies!
Dannie aka Pekosa Peligrosa