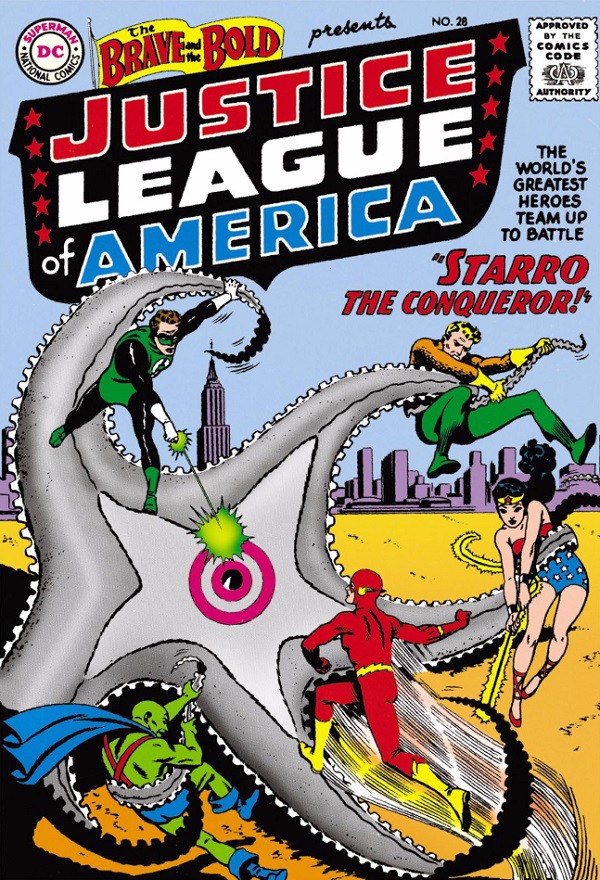 Hi folks, Precious Roy here with news about some shifting and sorting at DC Films. It looks like the underperforming JUSTICE LEAGUE is going to have some devastation in Hollywood as DC and Warner Brothers try to figure out just what went wrong with their big fall tentpole.
Today, Variety reports that Jon Berg is leaving as head of DC Films, partnering with Roy Lee to form a new production company. The search is on for a new head of the comic book division, but that person will likely be named very soon.
This is a definite regrouping moment for DC Films and the franchise as a whole. Ben Affleck is said to be not in Matt Reeves' THE BATMAN, appearing only in the Ezra Miller THE FLASH. With Affleck's recent scandals and embarrassments, and lukewarm fan response, it's safe to say his time as Batman is over. I loved him as Bruce Wayne, and I wish that things had gone differently for him.
There's no word on whether or not Zack Snyder has a future with DC Films, but I would not count on it; his dark tone has been a consistent problem with the audience, if not the fanbase, and I doubt the petition for a Director's Cut of JUSTICE LEAGUE has improved his standing with DC Film.
It is clear that DC Films are measuring themselves against Marvel Studios, and not liking what they're seeing. This news is not really news… it's the long trend and parallels the Marvel/DC history. When Marvel was still Atlas, like most comic publishers up against DC, they were knock-off artists, in for the quick buck, and never getting close to what DC was making. DC dominated the market. What changed for Marvel was that they had an enterprising innovator in Stan Lee, plus some rather genius artist-creators in their bullpen. And they did two things DC had never really attempted before… they created relatable heroes, and they gave them a very active continuity to exist in.
What Marvel did in setting up Marvel Studios is exactly what the fledgling Marvel Comics did: create a continuity for their characters, a shared world where investment in one story was a partial investment in all their stories. They used a strategy of building this world slowly, film-by-film, occasionally stumbling a little (THE INCREDIBLE HULK), but accepting a low-performer as investing in the long-term future of their franchise.
DC Films sold themselves short. They went for the team-ups early and did not build the individual strengths of their core characters in solo movies. Zack Snyder's strength also became their weakness, but they were just too close to the problem to see it.
As an example: had DC really committed to the same level of world building, we would have had Batman briefly in MAN OF STEEL. In a solo Batman movie, we might have had The Joker and Harley Quinn, and perhaps The Flash. Instead of BATMAN VS. SUPERMAN: DAWN OF JUSTICE, we might have had MAN OF STEEL 2, without the heavy concentration on conflict and making a heroic rival bleed.
Instead, we might have seen Superman reluctantly turning to his shadow, Batman, for help with a Luthor plot. We might have had Amanda Waller trying to recruit the Batman via Jim Gordon to form an Earth Defense League, with Batman deciding he didn't need the government oversight or funding to make that happen. WONDER WOMAN would have emerged just as it did-- the DCEU's only star performer so far. THE FLASH would have already rolled out, with Batman and Cyborg. Aquaman would have had a solo film, and someone in the process would have pointed out how much better Jason Momoa was as Lobo then Aquaman, and recast it. WONDER WOMAN remains the only film in the series that has managed to stay undamaged by the dark tone of Snyder's original vision.
We would not have felt the absence of Green Lantern or Green Arrow but would have seen these characters pop up throughout the other films in preparation for the Justice League. We would not have had the second movie in the series a 'versus' team-up. We would not have had the cynical business of SUICIDE SQUAD up front before the heroes have even had a chance to form the Justice League.
Instead of trying to sell what Marvel Studios was selling, DC Films would have replicated the formula with their own ingredients. But they were too quick to get to the end of the rainbow, and didn't take the long road to building heroes with a fanbase and a continuity that tied them all together. That damaged their product, both in terms of the actual film they delivered and the journey fans took to get to that point.
So the big question is, where will the DCEU go now? We can only hope that they will build on their strengths (Patty Jenkins and WONDER WOMAN) and invest in building a world that audiences will flock to film after film to see. DC the comic book company has had a long history of figuring out in time how Marvel is succeeding, and replicating it, after a few pitfalls. They will crack this code and eventually give fans a DCEU we can all love, and I can'twait for them to stop selling themselves short and figure out the long con.
But first, the pitfalls.
I'm Precious Roy, and that's my courageous story!