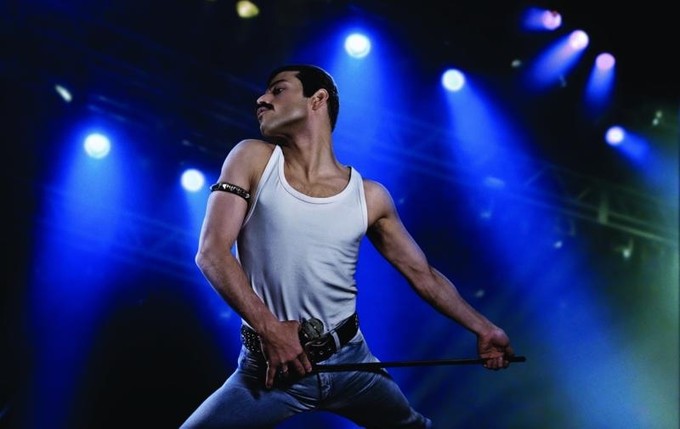 Hi folks, Precious Roy here with word that the Queen biopic has already found an interesting choice to finish the film after Brian Singer's recent firing.
As a filmmaker, Dexter Fletcher will probably only be known in the U.S. for last year's well-liked EDDIE THE EAGLE, but he will no doubt produce reactions of "I know that guy" for his career as an actor, especially his role as one of Captain Shakespeare's men in STARDUST, or as a mob henchman in KICK-ASS, or in the U.K. as the lead of HOTEL BABYLON. I remember him as Charlie in THE RACHEL PAPERS, being stuck in the awkward position of trying to reuse a condom to prevent his about-to-leave-England-for-America girlfriend (Ione Skye) from knowing he'd just cheated on her with the first girl who offered. Having only helmed 3 films, I am less aware of his directing, but his acting gives me confidence that this project might still succeed.
While I can see, for a multitude of reasons, why Singer had to be removed from this project, in terms of a crisis at home he is dealing with, his unprofessional set meltdown, and forthcoming #MeToo allegations, I am still sad. THE USUAL SUSPECTS has been a favorite film. We wouldn't have the MCU we have today if it hadn't been for the success of Singer's X-MEN. Given the nature of the allegations, I'm less sad for Singer than I am for the work that is tarnished by his association; I'm never going to see these films in the same light.
Queen, as a brand, has their legacy banking on this film, and Singer was cautioned before filming began that the project needed utmost professionalism; the evidence is there that he clearly did not provide that. Exiting the film to manage his parent crisis would have been professional... bu the on-set behavior linked to the director is not, let alone the mounting allegations that he has sexually assaulted underage boys.
Leaving allegations of sexual abuse aside, Brian Singer's fans, Queen fans, the crew that works for him, the actors under him, the studio who hires him, the surviving members of Queen, and Freddie Mercury all deserved better than what they've had in him as the director on this project… I'm glad that the Queen biopic has someone as steady and headache-free as Dexter Fletcher to get this film made.
Read about it at
Precious Roy out!