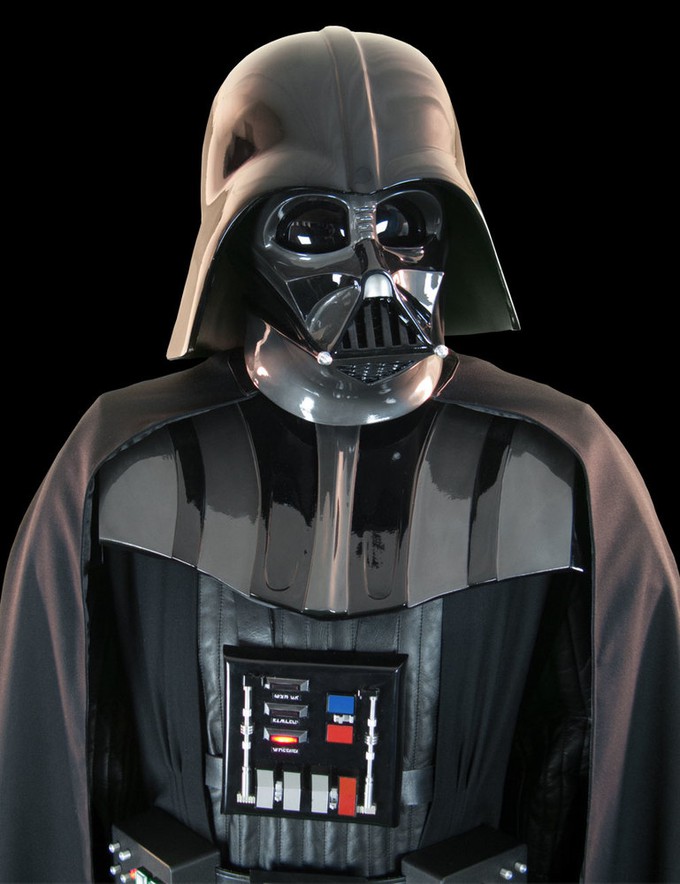 Precious Roy here with something cool…
Since I was a kid, I've always loved the helmets and costumes for the Star Wars series. It wasn't until the 21st century that you could get a reasonably accurate approximation of those helmets. They have been produced by shops and small businesses under the radar, and while occasionally licensed, were often done as knock-offs. The quality has been anywhere shoddy and seamed to fairly good, depending on the source.
Now comes word that WETA, producer of super-authentic movie prop replicas and statues created with the same technology that brought them to life in the film… or, in their words, 'collectibles made by artists of film'… have begun selling Star Wars stormtrooper helmets and costuming kits, as well as a Darth Vader helmet and kit, made by the company ANOVOS, and to their exacting replica standards!.
These are pricey, but well worth the price, given WETA's commitment to excellence in detail. Taken from scans of the original pieces, these are definitive, authentic costuming replicas. That WETA is beginning to do Star Wars costuming is really exciting news.
When I was a kid, I dreamed of having a Boba Fett costume. For Halloween one year, I papier-mâchéd a helmet, begged my mom to make me a light-blue jumpsuit, strapped a floating bubble on my back, and cut the controllers off of a racetrack set so that I could try to bring Fett to life beyond the sad plastic facemask sets.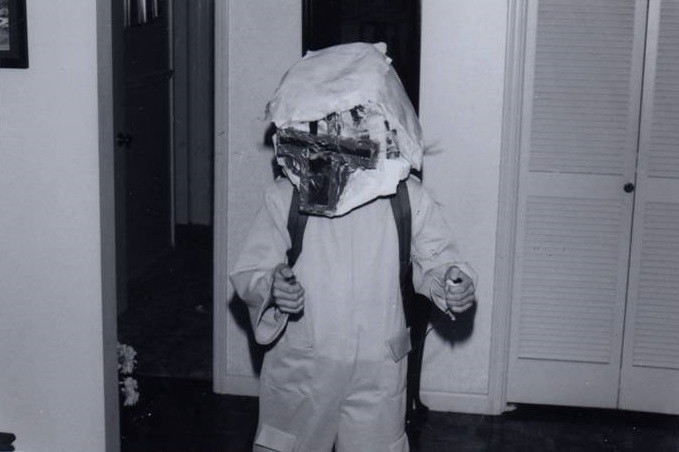 (Picture is the actual Precious Roy, at age eleven, with the T-visor portion of his helmet coming off, pathetically.)
There were some Jango Fett masks out after REVENGE OF THE SITH, and the kid in me wanted one, badly, but I resisted. If ANOVOS produces a Boba Fett mask of the same caliber as these stormtrooper and Vader helmets, I just might have to buy one. And exercise while I wait to buy the Fett Costume Ensemble.
I'm Precious Roy, and that's my courageous story!