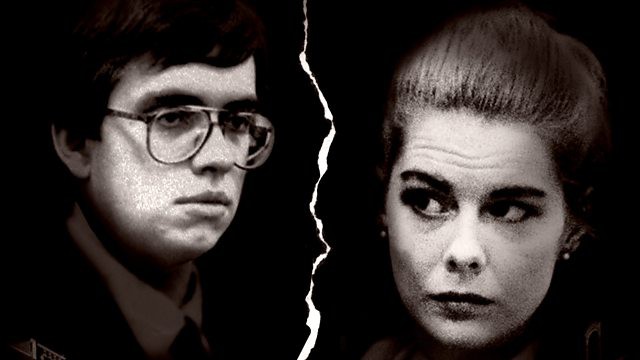 Hi folks, Precious Roy here with the trailer for KILLING FOR LOVE, a documentary and investigation into the murder of Derek and Nancy Haysom in 1985. Their daughter's Elizabeth and her boyfriend, Jens Soering, were convicted of the murder over thirty years ago. Soering, a German national and son of a diplomat, was sentenced to life in prison; Elizabeth was given 90 years as an accessory.
A series of letters between Jens and Elizabeth, read by Daniel Brühl and Imogen Poots, give a sense of their relationship and the hold she had on him. Through interviews and footage, the story goes deeper and deeper into events as new evidence unfolds, that may serve to exonerate Soering of his role in the crime.
I can remember this case, and I always felt that justice was not being served in Soering's conviction. There was something about Elizabeth and Jens that didn't make sense as a couple. I have a feeling that KILLING FOR LOVE is going to examine that. It's been years since the West Memphis Three had their lives spared by agreeing to what we now know was a wrongful conviction. I can't wait to see the evidence play out in the Haysom murders.
Here's hoping that we'll get to see this in Atlanta soon. The UK has already seen a slightly different version of it on Storyville (BBC 4), but KILLING FOR LOVE will debut in America on December the 15th, 2017 at IFC Center, New York. Until then, we'll just have to wait!
If you're interested in the case and would like to know more, there's an excellent feature on it from March of this year by of the Washington Post, that heavily features Chuck Reid, who is also a prominent figure in the KILLING FOR LOVE trailer. Read it here:
https://www.washingtonpost.com/lifestyle/magazine/in-1985-a-gruesome-double-murder-rocked-virginia-was-the-wrong-man-convicted/2017/03/07/44c60742-e8b2-11e6-80c2-30e57e57e05d_story.html?utm_term=.3173f2932251
I am out of here!
Precious Roy