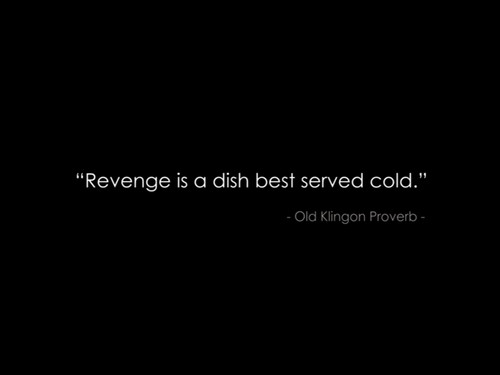 Hola Dannie aqui,
Yesterday the folks at Deadline.com broke a story that has me excited and at the same time saying "What the Fuck?!?" Quentin Tarantino is in talks with Paramount Pictures and J.J. Abrams about a possible STAR TREK film idea Q.T. has and is interested in directing! Q.T. is a major Trekkie, we all learned this with "Kill Bill's" opening quote being the above Old Klingon Proverb, I learned years ago at the first Q.T. FEST that "Wrath of Kahn" was one of his favorite sci-fi films. Paramount plans on grabbing up a group of writers to feed off Q.T.'s concept and flesh out a script worthy of the master writer and filmmaker. Good luck writers, hope you all can cook up something Q.T. approves because holy fuck I want to see a Tarantino-TREK! I can only imagine the intimidation factor in writing for such a screenplay god. Studio chief Jim Gianopulos is a ballsy man, and this project once written and approved will be huge for the franchise. I am inspired by the below picture from Wrath of Kahn, gimme a violent Trek again!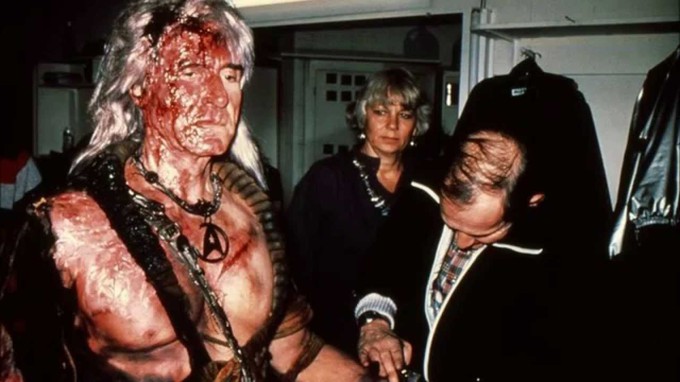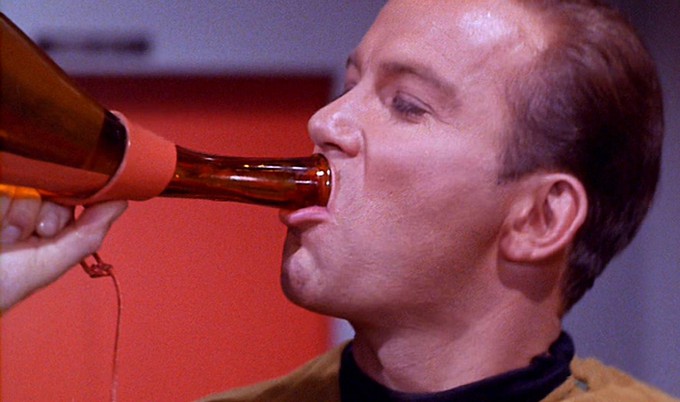 This has my head spinning! Where will Q.T. take the Starship Enterprise? Visions of Captain Kirk downing Romulan Ale are dancing through my head. Hoping it may be an Earth Past time travel piece! Will this be a Trek film filled with Klingons or will the Borg be introduced early seeing as J.J. has thrown the Trek-verse into a truly unpredictable timeline? I am losing my Trekker mind, and cannot wait to learn more about this project!
Stay Strong, Live Good, Love Movies!
Dannie aka Pekosa Peligrosa