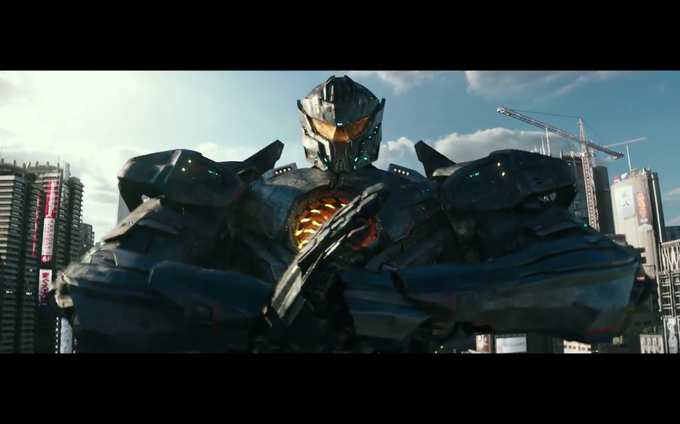 Hey geeks, hold onto your butts! We just got a fantastic reel from Tokyo Comic-Con of the newest robots versus monsters movie, "Pacific Rim: Uprising!"
The sequel to the most awesome dumb movie, or dumb awesome movie "Pacific Rim" is nearing release, and we can't wait! Charlie Day is reprising his role as scientist Dr. Newton Geiszler. Guillermo del Toro is NOT directing. This time around Steven S. DeKnight ("Spartacus") takes the director's chair.
There was a lot of speculation that this franchise is supposed to be a retelling of the anime classic "Evangelion". We can see the similarities and ideas borrowed between the two, but perhaps it's best if we don't call a retelling. Because if so, this adaptation is about as faithful as the "Super Mario Bros" movie, which may inspire some fandom rage. There are too many things going on in the world to be mad at one more thing right now.
The description of the movie reads: "Jake Pentecost, son of Stacker Pentecost, reunites with Mako Mori to lead a new generation of Jaeger pilots, including rival Lambert and 15-year-old hacker Amara, against a new Kaiju threat."
Here's the new reel:
And in case you missed, it here's the first official trailer:
"Pacific Rim: Uprising" is set to hit theaters March 23rd, 2018!
~Big Eyes