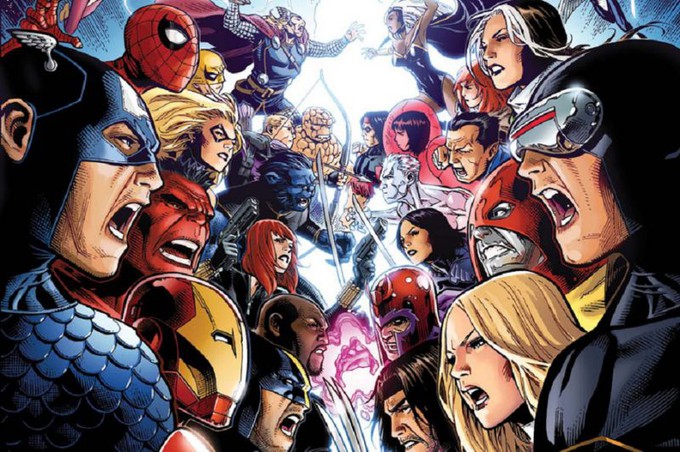 Deal talks between Disney and 21st Century Fox are "gaining momentum," according to this weekend's Wall Street Journal report on the matter.
"Murdochs could decide on whether to pursue a deal by year's end," rings the headline at the Journal, which is one of Fox's many corporate siblings.
Disney is said to be keen on acquiring the 20th Century Fox movie studio, which controls the big-screen rights to superhero teams The X-Men and Fantastic Four.
Disney has in recent years lent the rights for the Fox broadcast network and FX to produce the X-Men-related series "The Gifted" and "Legion," and develop a third series that would revisit The Hellfire Club so central to the big screen's "X-Men: First Class."
These X-Men TV projects may have played a crucial role in opening talks between the two entertainment giants and advancing Disney's proposed acquisition of the Fox studios.
Such an acquisition would clear the way for Wolverine, Deadpool, Magneto and The Fantastic Four to frolic alongside Hulk, Thor, Iron Man, Captain Marvel, Jessica Jones and Punisher, just as they do in the Marvel comic books.
Disney was not afraid to spend big to acquire Marvel and Lucasfilm, so do not be surprised if The Mouse House exhibits similar courage as it acquires Fox's movie and TV studios.
Fox already has four post-"Logan" Marvel movies due to hit cinemas over the next two years: "New Mutants," "Deadpool 2," "X-Men: Dark Phoenix" and "Gambit."
IMDb lists 2019's fourth Avengers movie as "filming" (its release date is May 3, 2019) so I imagine that even if an agreement in principle between Disney and Fox were reached by the end of this month, we could not rely on The X-Men and The Fantastic Four contributing more than cameos in that movie. But maybe somebody will call Scarlet Witch a mutant.
Marvel movie chief Kevin Feige has said the Marvel movies subsequent to 2019's Avengers movie will be nothing anyone expects. Perhaps the inclusion of characters like Kitty Pryde and Sue Storm is what he's talking about.
Somewhere, Namor sheds a single tear.
Find all of the Journal's story on the matter here.
CLICK HERE NOW!!


Blu At Last!!

Shipping Now!!