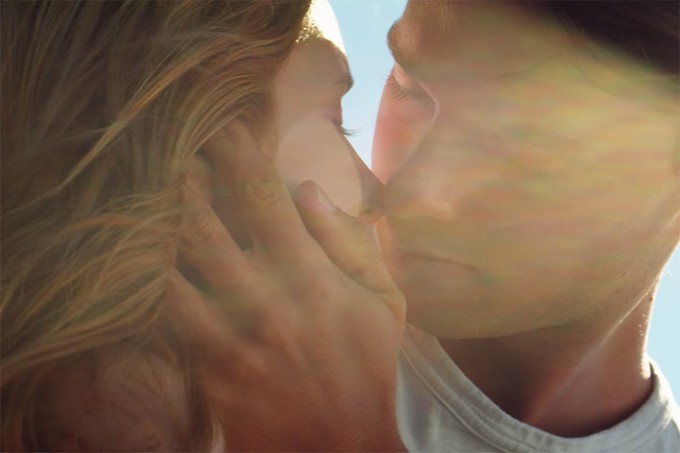 Hi folks, Precious Roy here with the trailer for MIDNIGHT SUN, a tragedy-romance-comedy, and also a remake of a recent Japanese film, TAIYÔ NO UTA. MIDNIGHT SUN stars Bella Thorne as Katie, a typical teenager with a not-so-typical problem: she's allergic to sunlight. She spends most of her life indoors behind sunscreens with her BFF Morgan (Quinn Shephard), peering out at the life she wants but cannot have, and at Charlie (Patrick Schwarzenegger), the boy next door. Fate intervenes and Charlie and Katie meet, but Katie tries to hide her illness from Charlie, a move which her dad (Rob Riggle) does not approve of.
The acting isn't bad, but there's little in the trailer to really gage the acting or the direction (beyond Riggle's intensity as a reasonably worried parent). Patrick Schwarzenegger seems affable as the love interest, like a young John Krasinski, and this will hopefully be good to him in his first star-turn. I hate to say it, but as much as I like her as an actress, Bella Thorne's California glow doesn't sell me on the heartbreak of this movie. She's a stand-in for a young woman's idealized form, I suppose, but if they mean me to believe in her illness, I hope we spend a good while examining Katie as a shut-in dork with serious life-threatening episodes to sell this point. We only get a thimbleful of Quinn Shephard in the trailer, and so I can't say much, except that she seems very comfortably BFF.
We've seen this movie a lot lately, all on the heels of THE FAULT IN OUR STARS. The most recent one I can remember was just this year, with EVERYTHING EVERYTHING, a hit with teens. The same melodrama is here, but there was more urgency to EVERYTHING EVERYTHING's trailer; any vampire fan can tell you that Katie has less to risk than that protagonist. This trailer is filled to the gills with the tropes of "It's the Sick Girl with the Awesome Friend and the Single Parent managing the Dread Disease and The Boy who can either destroy or create the Sick Girl". The MIDNIGHT SUN trailer seems to put everything inside it all on the label; you know everything crucial that's going to happen, and you can likely guess the ending.
I have no doubt teens will flock to it, exactly for those reasons—they want to see the long play of what they've seen and liked— and that's actually great stuff, there should be more films exclusively for teens. But, can this film find a bigger audience? The movie I think of when I watch this trailer is A DOG'S PURPOSE, and the romance between K.J. Apa and Britt Robertson, which managed to be something special, partially because it stretched across time, but also because the romance and performances were believable and affecting. I hope MIDNIGHT SUN will reach as far, even if it doesn't have the same distance to tell the story in.
MIDNIGHT SUN is scheduled for March 23rd, 2018!
I am out of here Suckers!