Animation geekette Big Eyes checking in,
How exciting! Warner Bros. has ordered 26 half-hour episodes of a new action-comedy series targeted at adults titled "Harley Quinn!" Even better, we already have concept art! Looks like she and Ivy are teaming up again, to fans' delight!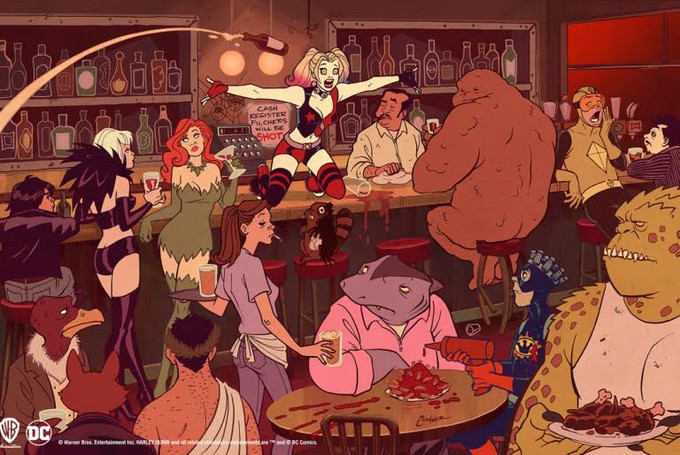 This image belongs to Warner Bros/DC
There are mere rumors floating about Margot Robbie (Suicide Squad) with a wind of a Harley Quinn live-action movie. Robbie spoke of reprising her role as Harleen Quinzel, but there's a good chance that she was only talking about this animated series. If there was going to be a Harley Quinn live-action movie due in 2018, they would be making a much bigger deal about it right now than an animated series I believe!
Harley Quinn skyrocketed into popularity quickly after her debut in "Batman: The Animated Series", and as far as I know, is the only DC character created only for a cartoon that had later become canon in the comics. Quinn has even had her own comic book series.
Many people like to romanticize Harley and the Joker's relationship, but they don't seem to realize just how abusive that relationship was. (Probably because they never watched the series fully or read the comics, or something is seriously wrong with them.) Joker acting as a white knight in "Suicide Squad" was one of the biggest complaints I had heard regarding that movie. You guys might crucify me for this, but I thought it was refreshing to see a slightly more healthy relationship between the costumed villains.
Looking forward to sharing updates on this!
Cheers,
~Big Eyes