Hello all, thank you for joining me. We have something very exciting to share today, Avengers Fans Assemble!
What seems like a long time ago, after decades of hits and misses with Marvel films, some good, some bad, and some really bad. We are talking DR STRANGE(1978) bad, but die-hard fans like me forgave them because it was all we had. After the Marvel Cinematic Universe (MCU) gave us the first installment of Iron Man, fans left the theatres feeling a golden era of an unfolding Marvelverse was possible for the 1st time. Yes, we had X-MEN, but I mean a really good unfolding Marvelverse with crossover hero teams potential of magnificent proportions actually happening. The upcoming AVENGERS: INFINITY WAR will be the beginning of two parts of one massive story, the likes of which have never been seen in the MCU and it's roughly just 6 months away. We will have to wait until then to get our Marvelicious jam-packed medley of scene-stealing chemistry combusting characters battling their way throughout multiple realms and dimensions, in addition to flashbacks and flash-forwards that will hopefully melt our brains. The AVENGERS: INFINITY WAR is directed by the Russo Brothers, and hosts one of the biggest ensembles to have ever been cast in film history. Well enough talk, let's take a look at the trailer right now-
The voices of Nick Fury, Iron Man, The Vision, Thor, and Black Widow are hopefully reflecting on why they were assembled to fight the battles for Humanity and all other inhabitants of the Universe. Then we see Dr. Strange, Bruce Banner, Tony Starke and Wong in a destroyed building that is home to the master of the mystic arts. Then we begin to see Thanos's plans unfold as heroes and old villains such as Loki step over the carnage of fallen cities. The Black Order, Proxima
Midnight
and Corvus Glaive. In the comics, the two are a couple in the film so far we know them as The Children of Thanos. They are coming for the mind gem Vision has. The Avengers with help of anyone near them will try to stop them. Groups survey the destruction Thanos continues to leave behind. This scene doesn't bode well for the mortality of the Collector. Black Panther says it's time to get Cap a shield, Iron Man is hulk Buster mode, and all hell is about to break loose. Some heroes might inevitably fall in this chapter. It almost seems like Black Widow has seized the dangerous spear of Proxima in a cut there for a moment. Cap, Black Panther, and Spidey are duking it out with Thanos's alien henchmen hordes. "Fun isn't something one considers when balancing the universe, but this does put a smile on my face."- Thanos says as we see him harvesting Visions infinity gem. It ends with a massively battered god of thunder asking The Guardians "Who the hell are you guys?" Pretty funny note to end it on for now and I'm sure they just saved Thor from a massive battle that was going against his favor. Well, thats all for now. Time to rewatch the trailer 1000 times.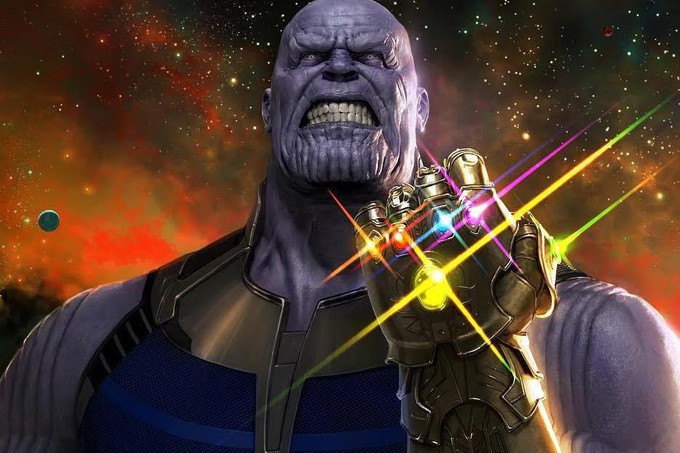 In a recent Collider interview, Kevin Feige the MCU producer said:
"I don't know if anything surprises me necessarily, but it is overwhelming. I guess what has surprised me is how emotional it all is. Every day, every dailies, every time an actor that has never interacted with a character comes in contact with a character they've never interacted with, it's amazing. It's both funny, it's moving and just seeing all those people together in one spot is—you know me, I like to look ahead. I like to focus on, I'm already in Black Panther world, even though we're talking about Ragnarok. We keep going."Continuing on, Feige said:
"There is something very special about those movies that is happening every day on set. It's not just the crew that feels it, or me that feels it, it's all the cast who are all mega-stars in their own right, yet feel privileged to be doing what they're doing every day. Joe and Anthony handling it, two movies at the same time, in an unprecedented fashion."
Avengers 3 and 4 co-director Anthony Russo talked with Vanity Fair on his involvement with the ominous future of the franchise:
"We're not participating in any thought whatsoever about what happens after these movies. So we know who we're allowed to kill, and that's about it. I don't even think Marvel had any ideas about where they would go after [AVENGERS 3 and 4]. It's not an end for all of these characters; it's an end for some of these characters. So some of these characters will go on. So it's more complicated, that's why it's not a clean ending."
All that is known is the future of the franchise is going to have some permanent changes following AVENGERS 4. This news might worry some fans however the ANT-MAN and THE WASP star Evangeline Lilly has faith in Marvel Studios head Kevin Feige and the new direction MCU will take under his leadership. Lilly pointed out these changes offer new opportunities for its films.
"The color of that new Phase can be clearly seen emerging through Ant-Man, Guardians of the Galaxy and Thor: Ragnarok,"
Lilly went on to state. "It's just a more colorful, more playful, heightened reality that we're going to enter." Lilly playfully added in her Vanity Fair interview a throwback to her starring role on the show LOST.
"You want me to tell you about the flash-forwards and flashbacks and flash-sideways?" Lilly joked. "When I heard about Infinity War and the direction that they're heading, I did have this moment of realizing, oh, wow, there's a bit of a déjà vu for me with the Lost franchise. We are hitting that [LOST] Season 4 space where everything's about to shift, and you're about to lose the solid ground underneath you and [ANT-MAN and THE WASP], of course, will play a part in that."
You will see Lilly and pretty much every MCU character when AVENGERS: INFINITY WAR hits theaters on
May 4, 2018
. Meanwhile, the fourth and so-far untitled Avengers film will follow it on May in 2019. By then audiences will be well acquainted with Brie Larson as Carol Danvers in the Captain Marvel origin story, set in the 90's.
March 8th, 2019
is the date for that one.
Below is the new poster they have teased us with. I am perplexed by its sparseness. The posters all have iconic Avengers logo front and center. The posters prominently feature a menacing purple hue heralding the incoming threat of Thanos. A rainbow mix of shades of the various Infinity Stones sparkle in the back. I have added all three in the series of Avenger films. I liked how the Age of Ultron's teaser poster was a biomechanical version of the villain's design, while the original Avengers featured an even more subdued logo. I guess they didn't want to have a cluttered cast of characters filling the design.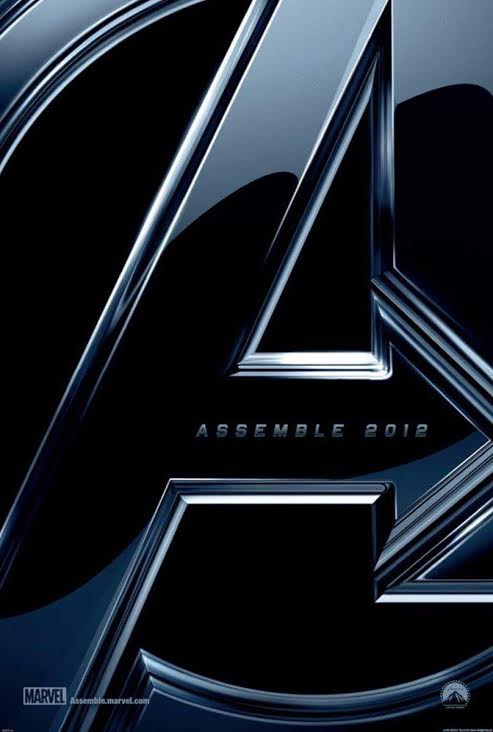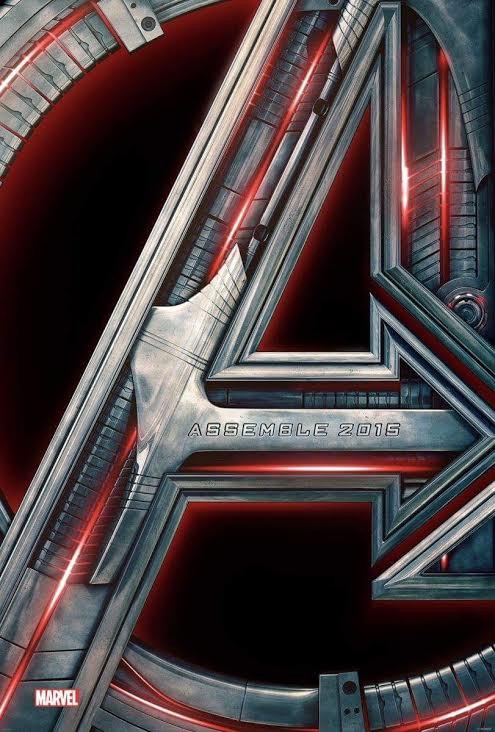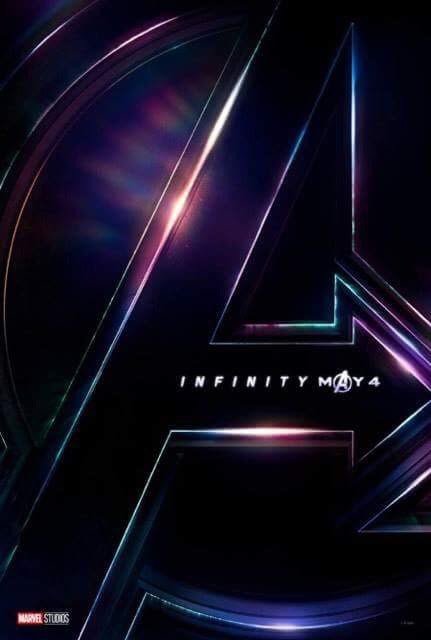 Mad Dashiell's Space for Rant: Let's get Lost amidst a Marvel heyday. I remember fondly standing in line for first THE AVENGERS film in 2012 and I thought to myself, If the end of each film has been a tidbit teasing THE AVENGERS then what will THE AVENGERS be teasing in the end credits? Well, when fans saw Thanos on the screen for the first time and we immediately we knew where the franchise was headed, or at least the superfans did anyhow. I remember trying to talk my dad into buying all the INFINITY WARS crossover comics and instead of having to settle for reading them at the comic shop.Now we find ourselves with a trailer for the INFINITY WARS!... finally. But now that this long game is finally coming to an end what will they do with the MCU they have created with the last 17 films. My hope is that they will go the Marvels ZOMBIES route to end it all in a blaze of glory. Like that'll happen... While I'm here I would like to add that I really wish the studios would start getting someone like Alex Ross, Humberto Ramos, Dustin Nguyen, Matteo Scalera, Sean Phillips, or Victor Garduno to do one some real justice. Below is a sample of Victor Garduno's splendid work. Thank you all for joining me.-Mad Dashiell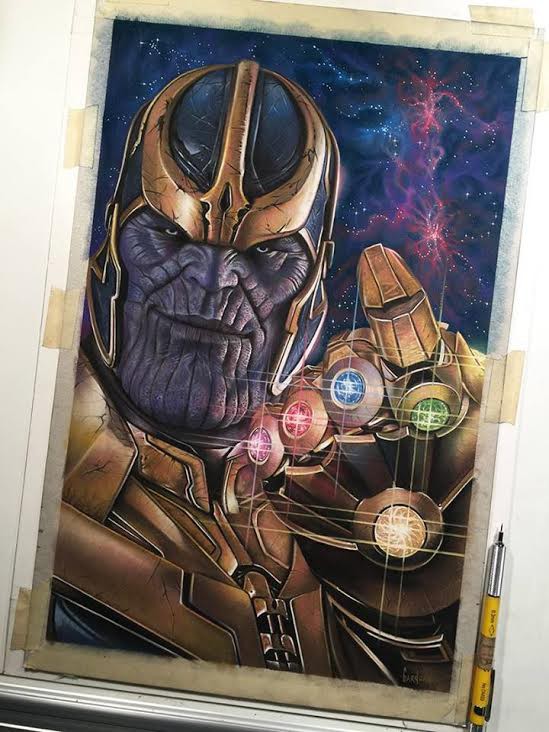 (Image credit- Victor Garduno, permissions to use granted by artist)
Precious Roy also got excited by the AVENGERS INFINITY WAR trailer and sent in this write up: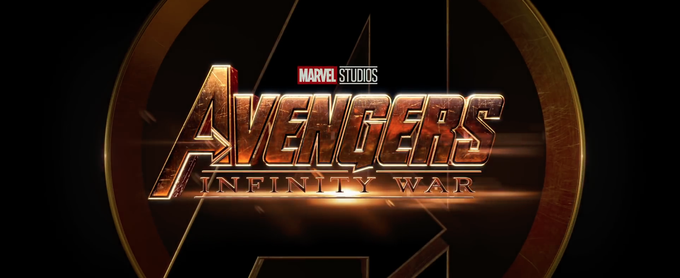 Precious Roy has a lot of feelings about the new AVENGERS: INFINITY WAR trailer, and they're all wildly good!

Precious Roy here again… with a look at that thing everyone's watching today: the AVENGERS: INFINITY WAR trailer!

This thing is exciting to watch. From the first atonal note, the raging orange planet and Tony Stark in defeat, to the Nick Fury dialogue, to the news that Hulk likely got punched from Guardians' space clear to planet Earth, to seeing Wanda Maximoff in a deeply romantic and possibly post-coital moment with a more-human-than-Jarvis Vision, too watching a lonesome Thor staring out of a starship's windows… all the way to Bruce and Natasha reunited…

Marvel understands just how high of a bar it is setting for itself, and it is selling an epic. It's showing us all that there is to lose, both in terms of the characters we love and the future of the MCU. That Marvel Studios logo is there as a signature, an assurance of the kind of quality they've built over a decade. It's a promise and a guarantee that the excitement we're feeling from this trailer isn't just good salesmanship or overzealous hype… this is the truth of what May will bring us.

The images next tell much of the story and how it unfolds: Tony is called to collect Banner at 177A Bleecker Street, just as all hell is breaking loose outside. We witness Peter Parker watching an alien ship arriving in NYC, and the hair stands up on his arm—and it's standing up on mine, too! We see Thanos having a nice moment surveying a world to conquer, and as the attack begins, we hear T'Challa pressing for people to take emergency measures to deal with war, "…and get this man a shield." And my whole body shakes with the Cap reveal.

I remember when the original Infinity Gauntlet came out, at how mind-blowing that story was—half the Marvel Universe wiped out in an instant. Seeing Josh Brolin as Thanos put a second gem into the Infinity Gauntlet and KO Iron Man with a brutal punch is unbelievable. I still can't believe we get to be here for this. I never dreamed it would ever happen, back when we were watching Nicholas Hammond use his web on the same piece of building over and over again.

And the charge into battle at the end… that's what I call epic. Can't wait. Hurry, May.