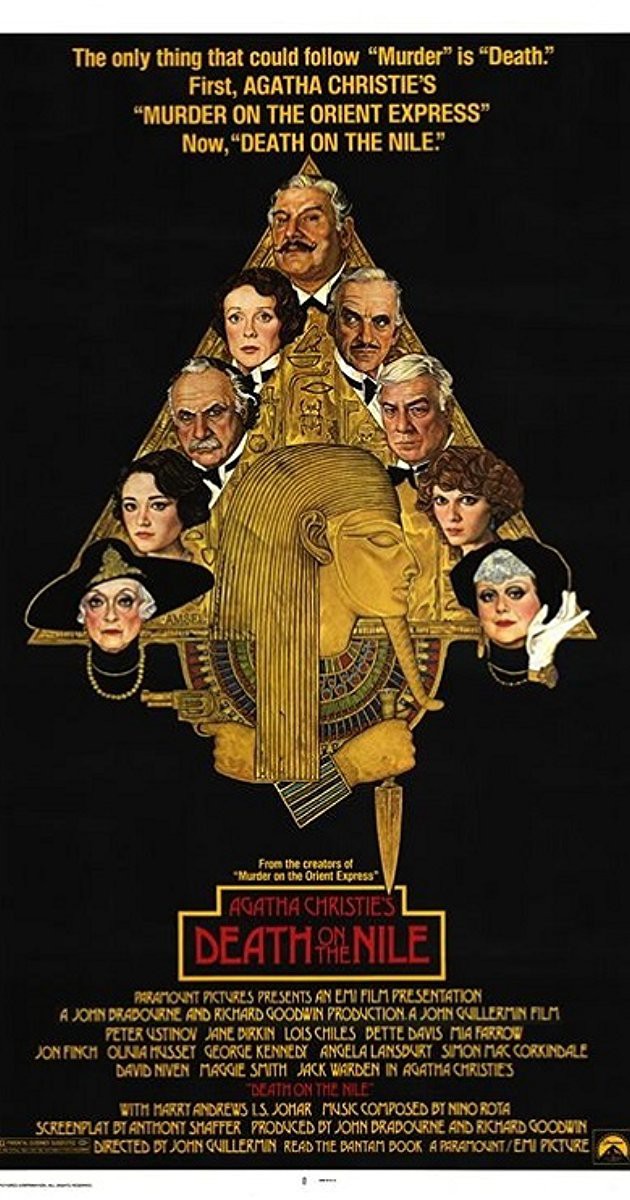 Hi folks, Precious Roy here, with some sequel news regarding Sir Kenneth Branagh's turn as director and star of an Agatha Christie Hercule Poirot mystery…
The steady performance of MURDER ON THE ORIENT EXPRESS has 20th Century Fox pushing ahead with production plans for a sequel-ized adaptation of the Agatha Christie Poirot novel, DEATH ON THE NILE. While Branagh has not yet signed on, he is expected to again star and direct, with MURDER screenwriter Michael Green rumored to write the sequel.
DEATH ON THE NILE has the world-famous Belgian detective on a holiday cruise in Egypt aboard a riverboat, where a lover's quarrel and an accidental shooting have been used to cover the murder of a spoiled heiress. In typical Christie fashion, before his investigation has even begun, Poirot learns that all of the other passengers on the cruise each had the motive to kill the young woman.
Previously, both Peter Ustinov and David Suchet have played Poirot in adaptations of DEATH ON THE NILE (1978 and 2004, respectively.) One of the top Poirot stories ever, DEATH is loved by Poirot fans, not so much because of what it reveals about Poirot or dimensions it adds to him, but because of the passions on board that little Nile cruise ship, and the cleverness of the murder itself. And as you can tell by the 1978 poster, following MURDER with DEATH is not a new idea. It would follow then that EVIL UNDER THE SUN might be the third story in line for Branagh's Poirot, but I hope, unless he's hoping to churn them out regularly, he'll consider THE DEATH OF ROGER ACKROYD, where Poirot can't help but come out of retirement with the scent of a mystery nearby.
I'm also really looking forward to seeing casting news on DEATH ON THE NILE, as a pre-THE DEVIL WEARS PRADA Emily Blunt played the doomed heiress in the 2004 POIROT version.
"I am out of here Suckers!"
Precious Roy