Hola Dannie aqui!
Rose Geiszler our resident Pot-terhead, flew in with this majestic teaser for the new Fantastic Beast's film! Read on!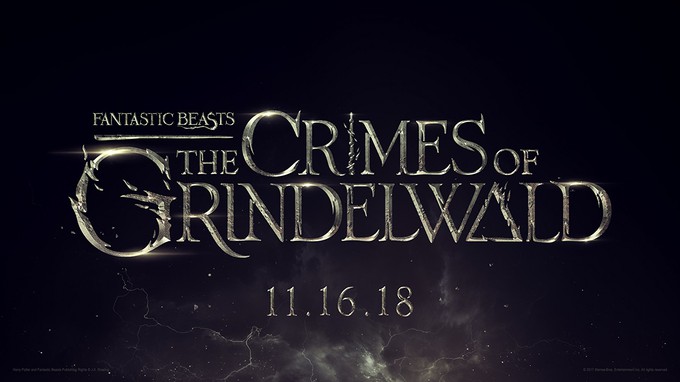 Hey there everyone! Rose here to fill you guys in on some juicy details that have just been released about the upcoming Fantastic Beasts and Where to Find Them sequel, including *gasp* the title!
Fantastic Beasts: The Crimes of Grindelwald (which is set to be released
Nov. 16, 2018
) is going to be featuring much of the cast from the first installment of the series: Fantastic Beasts and Where to Find Them such as Eddie Redmayne (the Theory of Everything) who will be returning as the fantastic Newt Scamander (one of my personal favorite characters from the Harry Potter universe!) Alongside Katherine Waterston as Tina Goldstein, Ezra Miller as Credence Barebone, and many more familiar faces from the original fantastic beasts film.
We aren't just going to be seeing familiar faces though! In an image released by Warner Bros., we can see the first official look at Jude Law (Sherlock Holmes) as a young Albus Dumbledore, sitting alongside the rest of the main cast. The introduction of Dumbledore brings up a lot of room for theorizing about what we'll be seeing in the next film. I'm hoping for more elaboration on his past with Grindelwald, which we see in the Harry Potter books, but not really so much so in the film adaptations as of yet.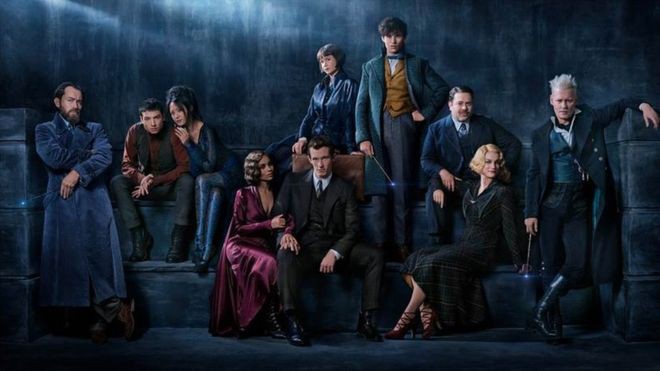 What do you guys think of Jude Law being cast as Dumbledore? As always, I'd love to hear your opinions! I'm a huge Potterhead so I'm super excited about this movie, and I hope you guys are too!
Until next time,
Rose Geiszler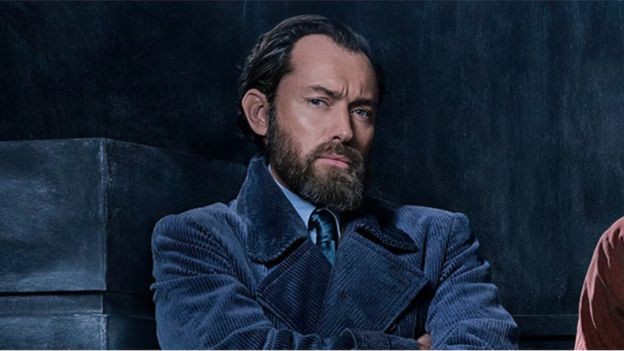 Dannie back!
Thanks Mrs. Geiszler for the write up! This was such a tease though!
Stay Strong, Live Good, Love Movies!
Dannie aka Pekosa Peligrosa