Hola Dannie aqui!
Introducing AICN's newest fast-talking Yankee gangsta' writer Cody Jarrett, and he brings us the over the top trailer for "Rampage!"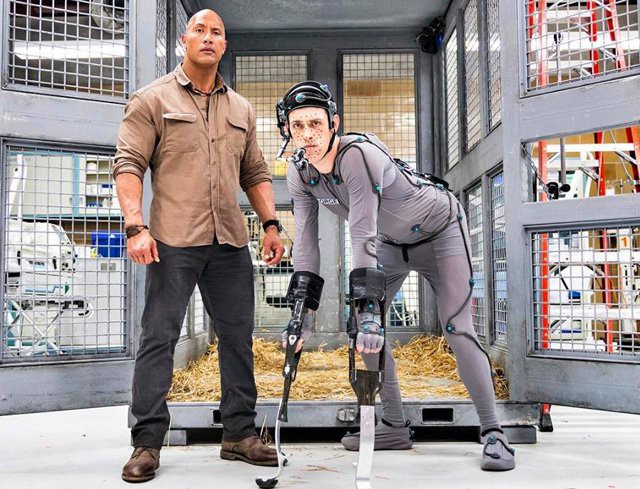 Hello, Cody Jarrett reporting for you from the interweb. Just discovered a trailer for "Rampage" a movie based on the video game with the same name. Is Holywood scraping the past for more 80s content in order to entice loyalty from geekdom proper? Hell yeah, they are!
The look of the graphics on screen with an intimidatingly huge white gorilla and devastatingly smashed buildings I enjoyed. When I first read the name Rampage on the trailer announcement, the game did not immediately come to mind but when the buildings and the thirty-foot wolf jumped onto the screen I knew I recognized the name RAMPAGE, and it threw me into a nostalgic state. The take on the reasons why the animals are "rampaging" and humungous may just work on my memories of stomped and smashed buildings, breathing fire, and eating little humans. The game was so fun to play. And yes, I would like to see an origin story for an old video game I remember playing at arcades in decades past with quarters and cigarette burns on the machines. I will go see this fun looking flick in theaters!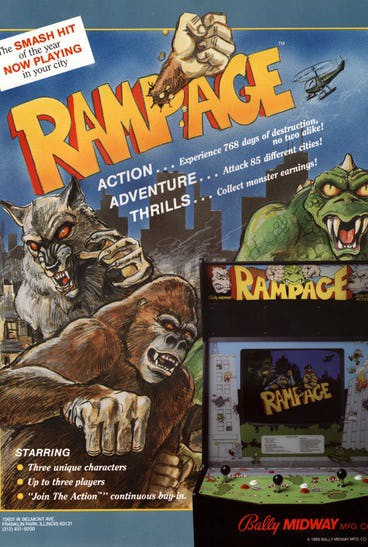 The story is by Ryan Engle (who wrote the untitled Ben10 project), co-screenwriters Carlton Cuse, Ryan Condal, and Adam Sztykiel helped pen it down. The director is Brad Peyton (San Andreas and Journey 2 the center of the earth) the star is of course "The Rock" Dwayne Johnson (Gi Joe and rumored to be Black Adam in Suicide Squad 2). Dwayne has talent and charisma like no other in Hollywood and has a history working with Peyton.
The movie also has Jeffry Dean Morgan (the comedian in "The Watchmen", and the baseball bat-wielding villain who dove head first into popularity with his character Negan on the ever so popular "The Walking Dead tv series). Jeffry seems to be finding his stride in a fickle industry and I look forward to more from him.
Alongside The Rock and Mr. Morgan, the film also stars Joe Manganiello who the ladies all remember from True Blood and Magic Mike. Also "Deathnotes" Jason Liles will be the gigantic lovable albino gorilla George! The film comes out on the reefer holiday of April 20th of next year! 420 movie :)
Here is the trailer gamer geeks and geek-gals!
And if ya' need me I'll be at the top of the world MA!
Cody Jarrett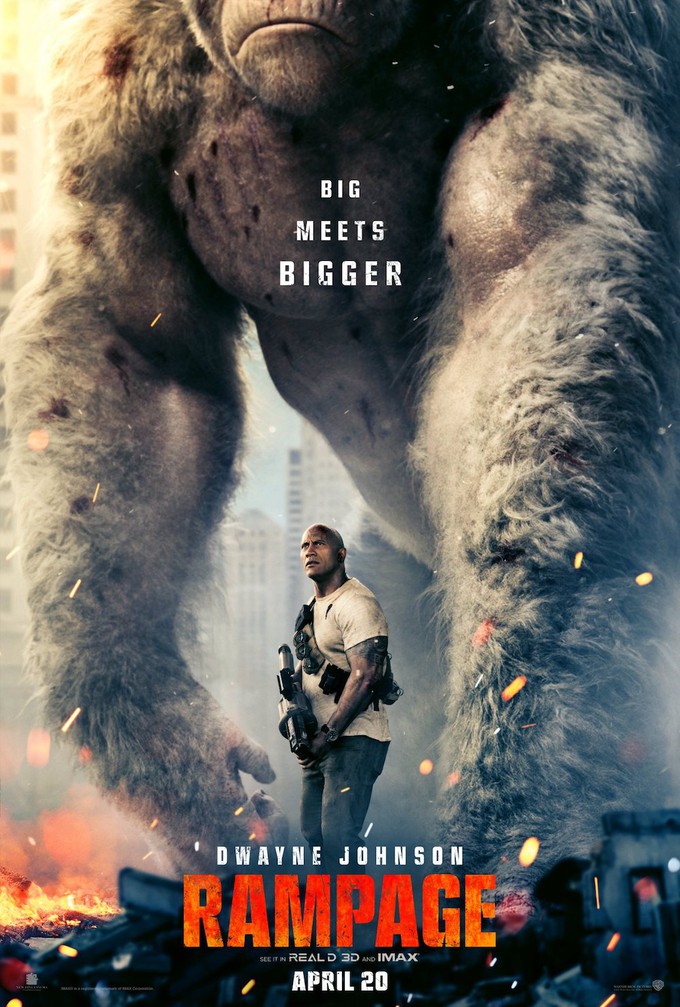 Dannie back!
Welcome to the crew and thanks for the write-up!
Stay Strong, Live Good, Love Movies!
Dannie aka Pekosa Peligrosa