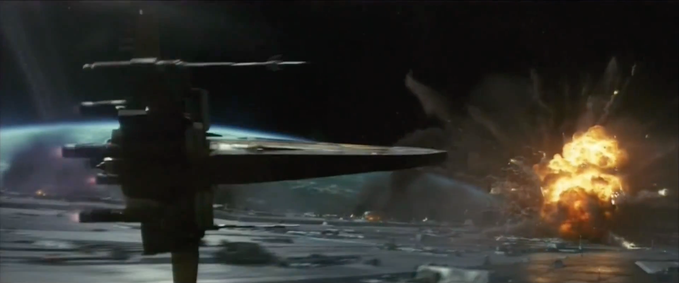 Hey folks, Precious Roy here… so, here's two more quick 30-second spots for STAR WARS: THE LAST JEDI, along with two very cool new posters.
"Fight" opens with Rey breaking her training rules to wield that lightsaber, in a way that seems both worrying and impressive to Luke Skywalker. As the Resistance faces a First Order attack in space, Kylo Ren looks inscrutable in his Tie Fighter. We get a quick glimpse of the new AT-AT variants with their triangular cockpits. In the voiceover and closing images, we get Finn selling his reasons for being in this fight.
"Permission" gives us some interesting new things to ponder, and may be working to debunk some of the fringe theories for Episode 8… Supreme Leader Snoke is looking very average-sized in the opening moments, so, not a giant after all. This spot definitely sets up Luke/Rey as the light side of the Force here; if that's not the case, this spot is serious misdirection. We get some lovely sass from Leia (yes!) when Poe asks permission to go blow things up with a X-Wing, Poe/BB-8 doing some Rey/Han-level flying, and another Finn vs. Phasma fight (yeah, hands up, I was wrong-- he's wielding a riot baton instead of a lightsaber) moment. There's rallying from Poe at the end and more TIE fighters crashing. Can't believe we've only got a month to wait on this now!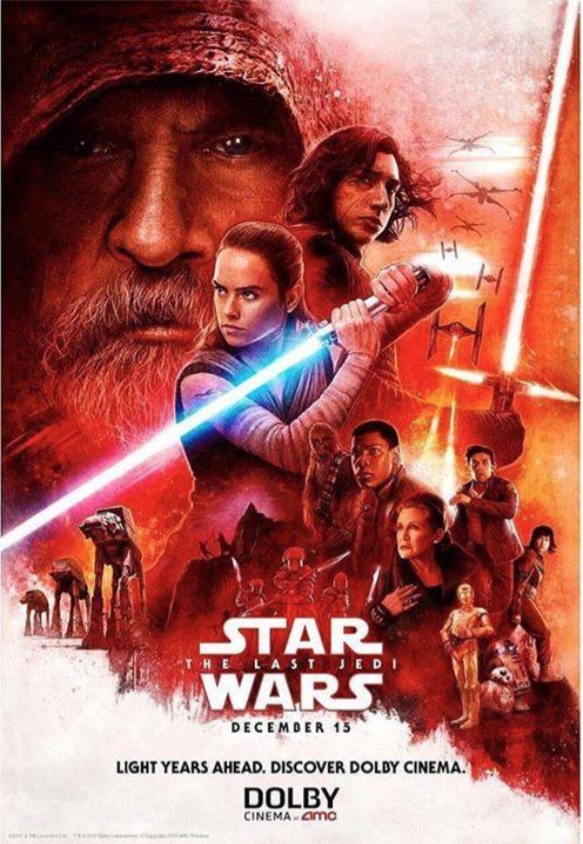 The first of these two posters is the work of artist Paul Shipper for AMC Theaters. The other one is specifically for IMAX theaters. While they're both beautiful, I'm a big fan of that IMAX image, the red paint streak and the blending with Rey's cloak. Rey's pose here seems to speak to the voiceover in past spots where she is asking for guidance. I can't wait to see what Rian Johnson has done with her and Luke.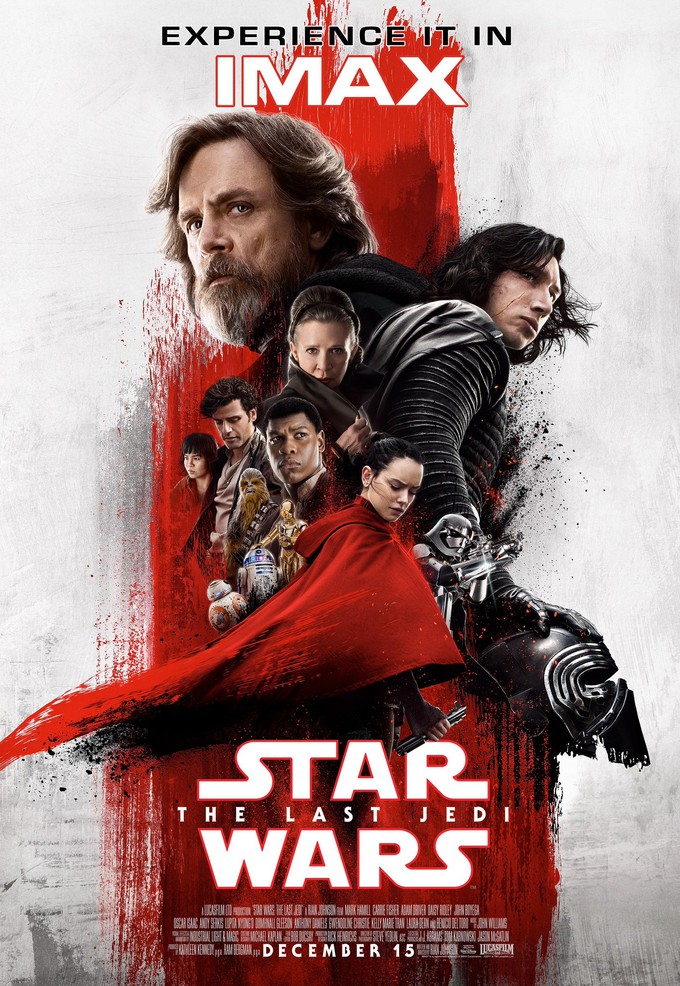 Precious Roy