Hola Dannie aqui!
Received a trailer premiere today for "The Pirates of Somalia" and boy, does it look like its gonna be an intense ride! The film is written and directed by Oscar Nominee Bryan Buckley ("Asad") and is based on the New York Times bestselling book "The Pirates of Somalia: Inside Their Hidden World" by Jay Bahadur. The film is staring Evan Peters ("American Horror Story" "X-Men" and "Kick-Ass") Peters' will be tackling the part of Jay Bahadur, joining him on the film are Oscar nominee Barkhad Abdi ( "Captain Phillips"), Melanie Griffith also a nominee for an Oscar previously, and the forever bad ass and Oscar winner Al Pacino will be playing the role of old school journalist Seymour Tolbin.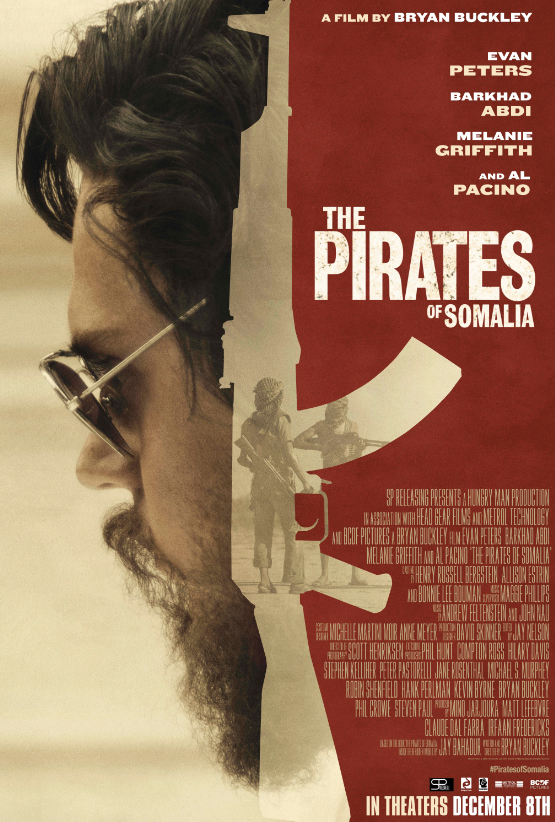 The film is based on Jay Bahadur's (Evan Peters) experiences in Somalia while a rookie journalist looking for the story of a lifetime, his big break. After aligning himself with a local (Barkhad Abdi) he attempts to embed himself with the volatile local Somali pirates, immediately he is in way over his head!
Hope you all enjoy the trailer!
THE PIRATES OF SOMALIA - Official Trailer - Greenband from Crystal Sky Entertainment on Vimeo.
The thrilling true story will be released on December 8th, 2017 to the big screen, so our wait will not be that long!

Stay Strong, Live Good, Love Movies!
Dannie aka Pekosa Peligrosa