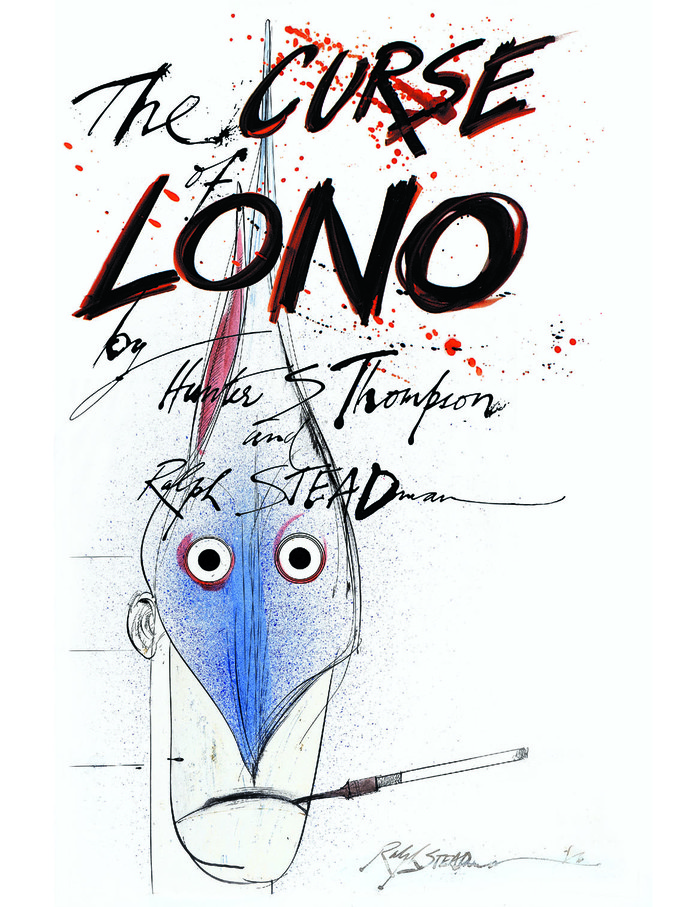 AstroHeathen back again with some more Gonzo news.

I have a beat up '83 copy of THE CURSE OF LONO in my collection, brimming with iconic colorful and bizarre Ralph Steadman art. So imagine my surprise when I heard there's another film being put in the works, this time regarding Hunter and Ralph's definitely 100% professional time in Hawaii covering the Honolulu Marathon of 1980.

With the usual drug fueled antics and introspection of the past and local myth, Hunter takes us on a hilariously wild voyage to Hawaii's own Fear and Loathing in the never-ending pursuit of ultimate truth, and with a director such as Steve Pink, man behind HOT TUB TIME MACHINE, ACCEPTED and best known for his writing for HIGH FIDELITY and GROSSE POINTE BLANK, this film sounds promising already! There is no shortage of brilliant wit Hunter has left us for this film.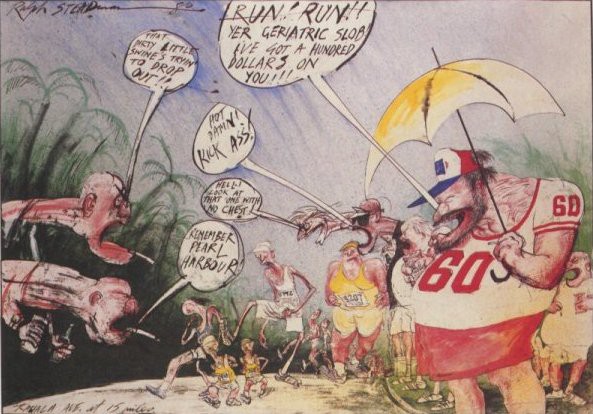 Production will begin sometime next year, and there's not so much as a peep about casting yet. While I loved Depp in Gilliam's archetypal FEAR AND LOATHING IN LAS VEGAS, I am personally looking forward to seeing what new faces will be included in all these Thompson adaptions being announced. I say it's time for new blood! Let these stories live to capture a new generation.
May this announcement leave at least some of you hopeful and excited as I am, I'll keep my ear to the ground and you'll be the first to know if I hear anything else!

AstroHeathen signing out.