Hello All! Mad Dashiell here-

Welcome to the wild wild world of Wakanda fellow Wakandans! Coogler's Black Panther is going to start the 2018 movie season off in an awesome way for Marvel. They dropped 11 BLACK PANTHER posters today and they read like intimate portraits. Let's dive in.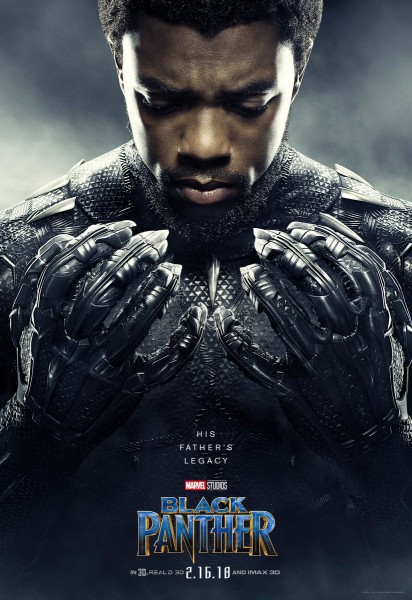 1- "His Fathers Legacy"
We see a familiar face taking on the mantle of his father. The civil war is history. He looks upon his legacy with a heavy sense of purpose, meaning, and destiny. Chadwick Boseman nails every role he touches from Jackie Robinson to James Brown. His accent alone when we first heard it showed a voice untainted by colonialism. We only saw a tease of this fantastic persona unveiled in CIVIL WAR- Claws out baby!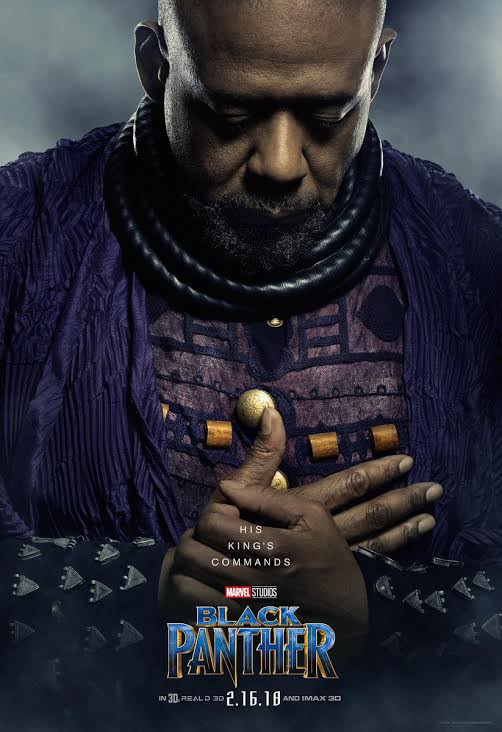 2- "His King Commands"
Bound by creed, Forest Whitaker looks extra... Forest Whitakerey! Come on, why else do you think they hired him as Zuri? He's great at what he does.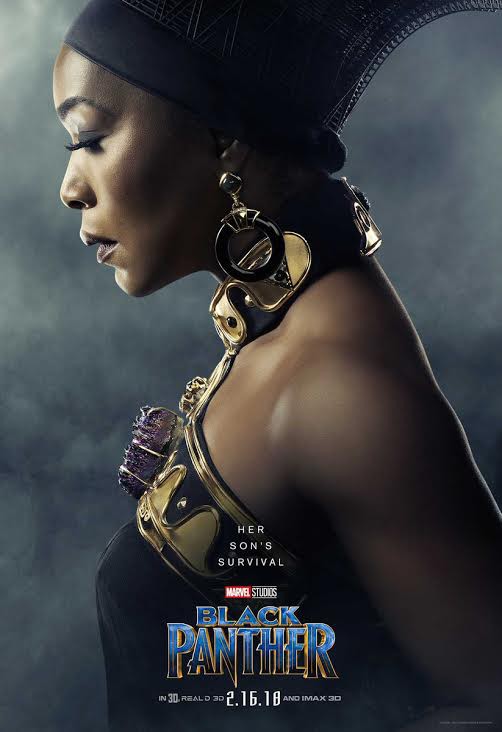 3- "Her Son's Survival"
A queen, with only her son's survival in mind- From theaters, stages, and television- Emmy Award-nominated actress Angela Bassett, known for roles in What's Love Got to Do With It, Waiting to Exhale, Malcolm X and The Rosa Parks Story. Her presence is known throughout the world, now she's Wakandan Royalty as Ramonda!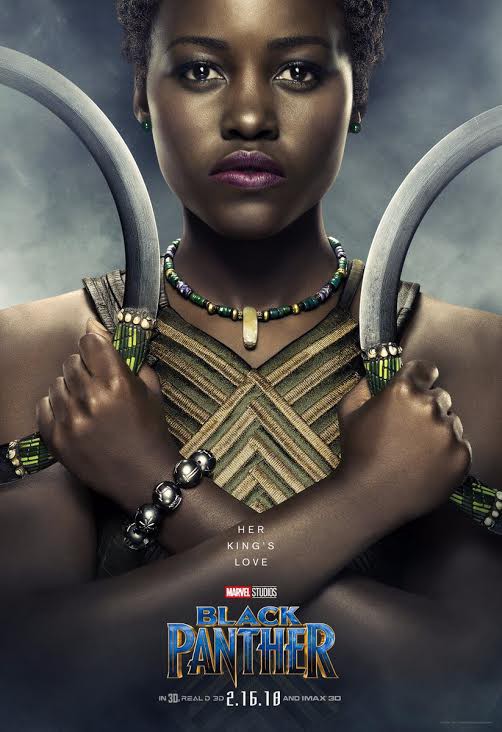 4- "Her Kings Love"
Intimate, strong, and when I look at her with her circular weapons with pyramid center I feel a strong structural bond that transcends the soulful 1000 yard stare she see's through me with. Lupita Nyongo- From Ms. Magazine to Vogue, her presence is as bold and strong as it gets. I am sure her Nakia will dominate the screen.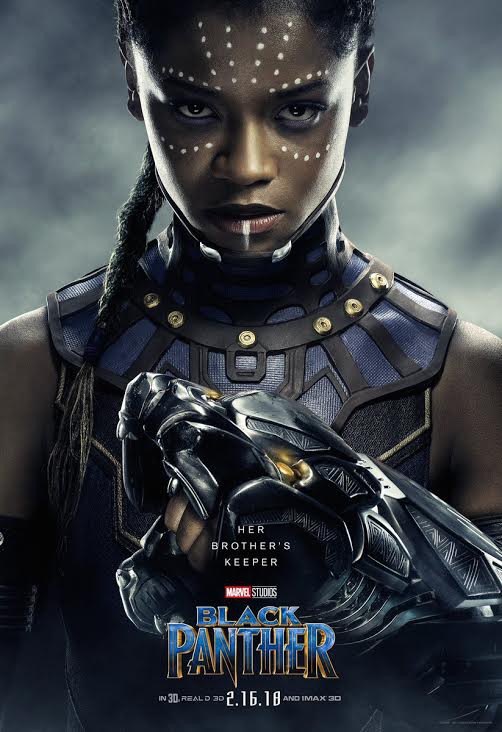 5- "Her Brother's Keeper"
Letitia Wright- From Doctor Who to Spielberg's upcoming Ready Player One to a certain Infinity War coming, her presence is as fierce & beautiful. I am sure her character will be killer with them panther paws of hers.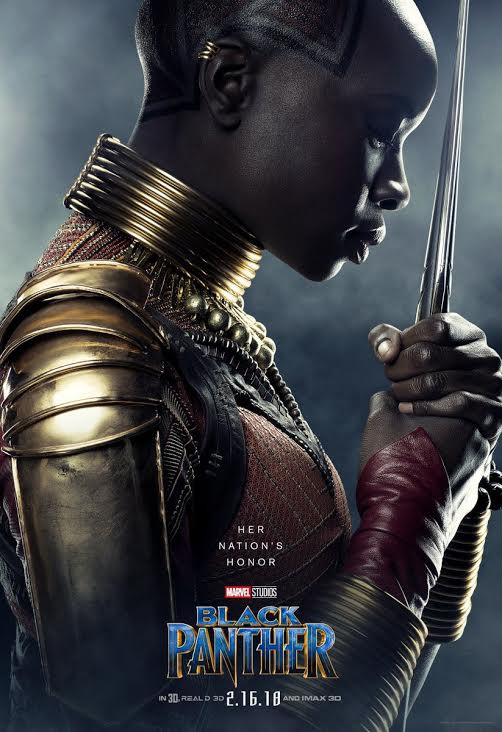 6- "Her Nations Honor"
Regal soldier, ferocious defender, and bound by tradition. To those familiar walkers, Danai Gurira is well known as Michonne on The Walking Dead. So, AWESOME!!!!
7- "His Nations Security"
Daniel Kaluuya from Black Mirror to GET OUT plays W'Kabi - The guy is suave and he is awesome! Can't wait, I love this guy.

8- "His People's Rage"

Michael B. Jordan seizes the role of the villainous Killmonger! Shall he be the usurper of the Wakandan throne?!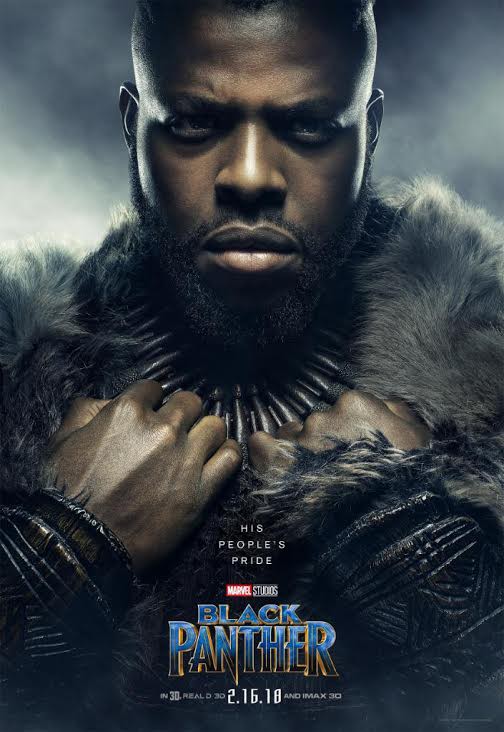 9- "His Pride's People"
The stacked ensemble continues with Winston Duke as M'Baku- He's the ruler of the Wakanda's mountain tribe and has serious issues with how the nation's new king is fulfilling his role.
10- "His Enemy's Revenge"

Hello Andy Serkis- Your looking extra crazy! Cool arm by the way!! Can't wait for that Sonic Disruptor of Klaw's to shake some foundations!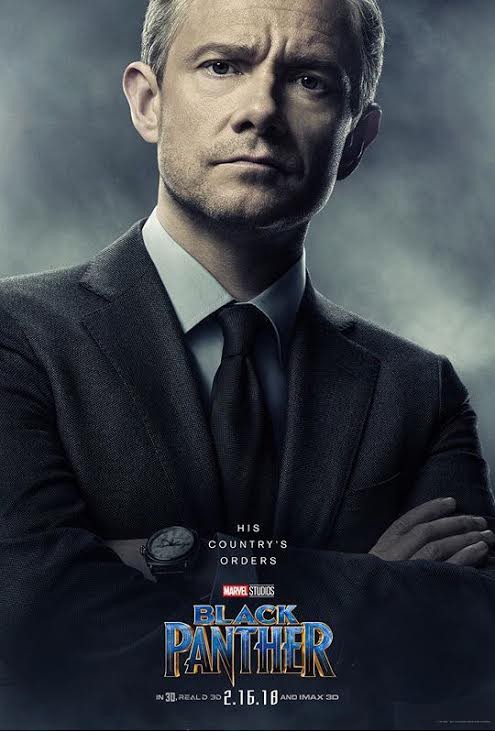 11- "His Country's Orders"
Well, they got Martin Freeman AKA Bilbo Watson. I was already sold but not I'm all in!
Thanks for joining me Mad Dashiell Signing off.