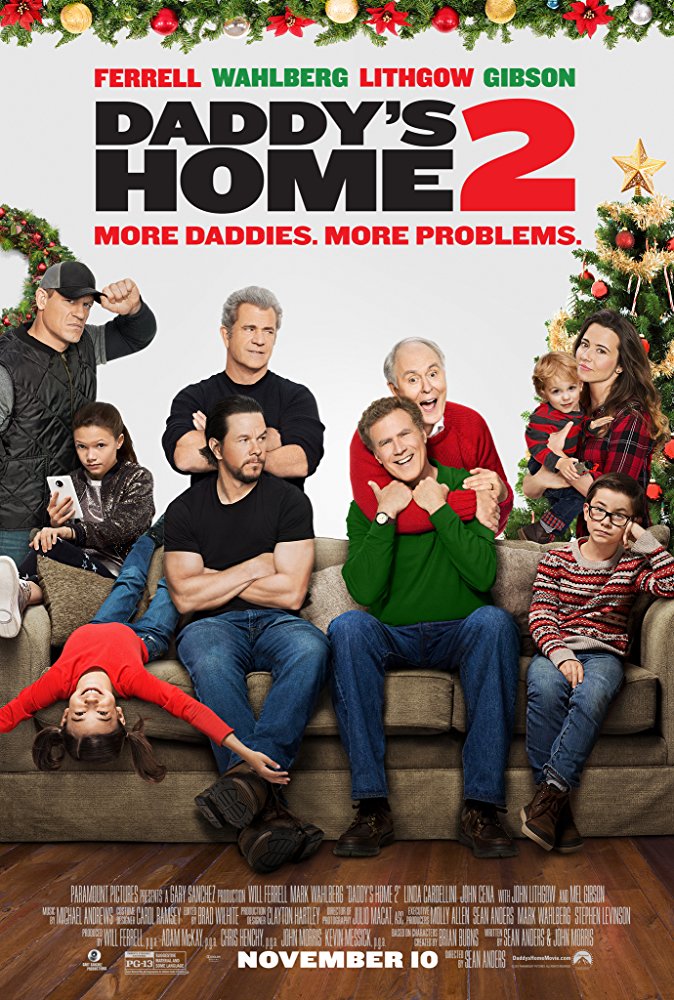 Sometimes we go to the movies to learn something new, to be fully engaged, and come out on the other side with a changed perspective from witnessing events or experiencing emotions we may never have otherwise. These communal and reformative experiences are part of what makes any art form so meaningful and vital. While such transformative fare usually falls into a more highbrow Oscar-worthy category, there is certainly still value in films that entertain without catering to the art house crowd. Sometimes going to the latest Will Ferrell slapstick comedy simply to laugh and escape can be just as important as beholding the next award winning masterpiece, and Ferrell's latest effort DADDY'S HOME 2 proves once again that silly films can be just as cathartic as the super serious ones.

The sequel finds the battling dads (Ferrell and Mark Wahlberg) from the original film enjoying their newfound parental symbiosis as they navigate the busy schedules of their brood together as a team. They are equal partners in their blended family, and all appears well until their daughter admits that having two separate Christmas celebrations is actually quite a drag for her and her brother. Touched by her innocent frankness, the fathers hatch a plan for a "together Christmas" where they will celebrate as one unified family. Soon, however, their blueprint for a picture perfect holiday gets smeared as both of their own fathers decide to join the festivities causing an entirely new brand of tension and competition that mars their master plan.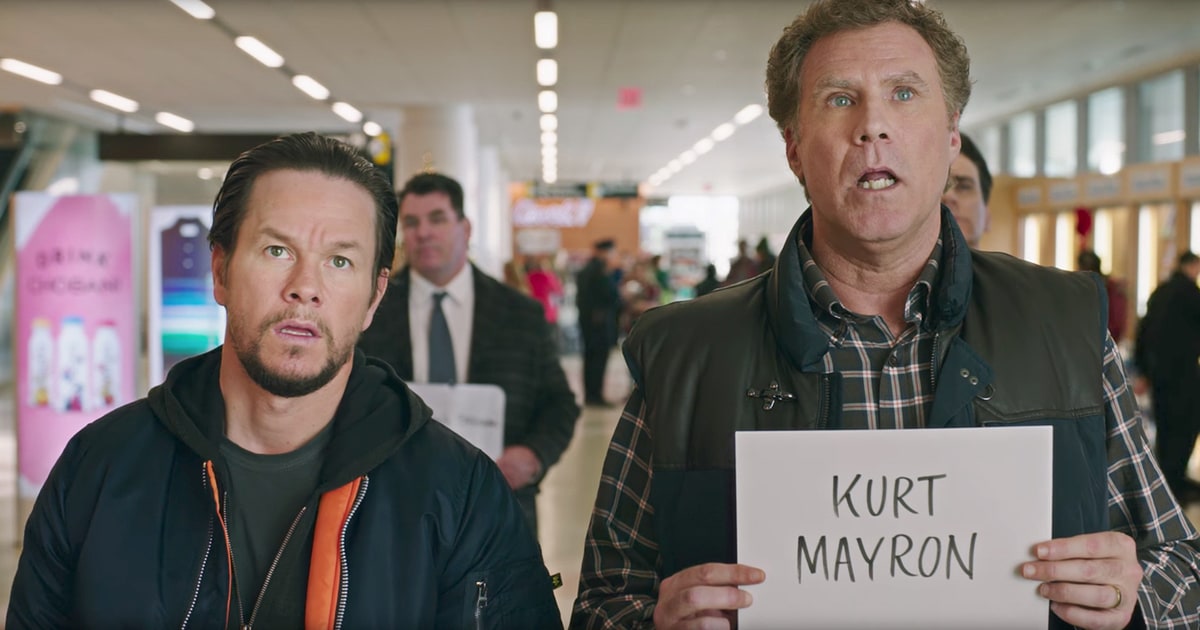 Let's get straight to the point here. DADDY'S HOME 2 is yet another formulaic situational family comedy that takes place during the holidays- and there is nothing wrong with that. In fact, it is absolutely delightful. There's a reason it's called a formula- because it works. Put a group of ridiculously talented comedic performers together, give them some insane set of issues with which to deal, add a dash of kiddo cuteness, and BAM winner winner chicken dinner. Of course it doesn't hurt that director Sean Anders ups the ante with new and even more outlandish gags that help lift the film above other such cliche drivel.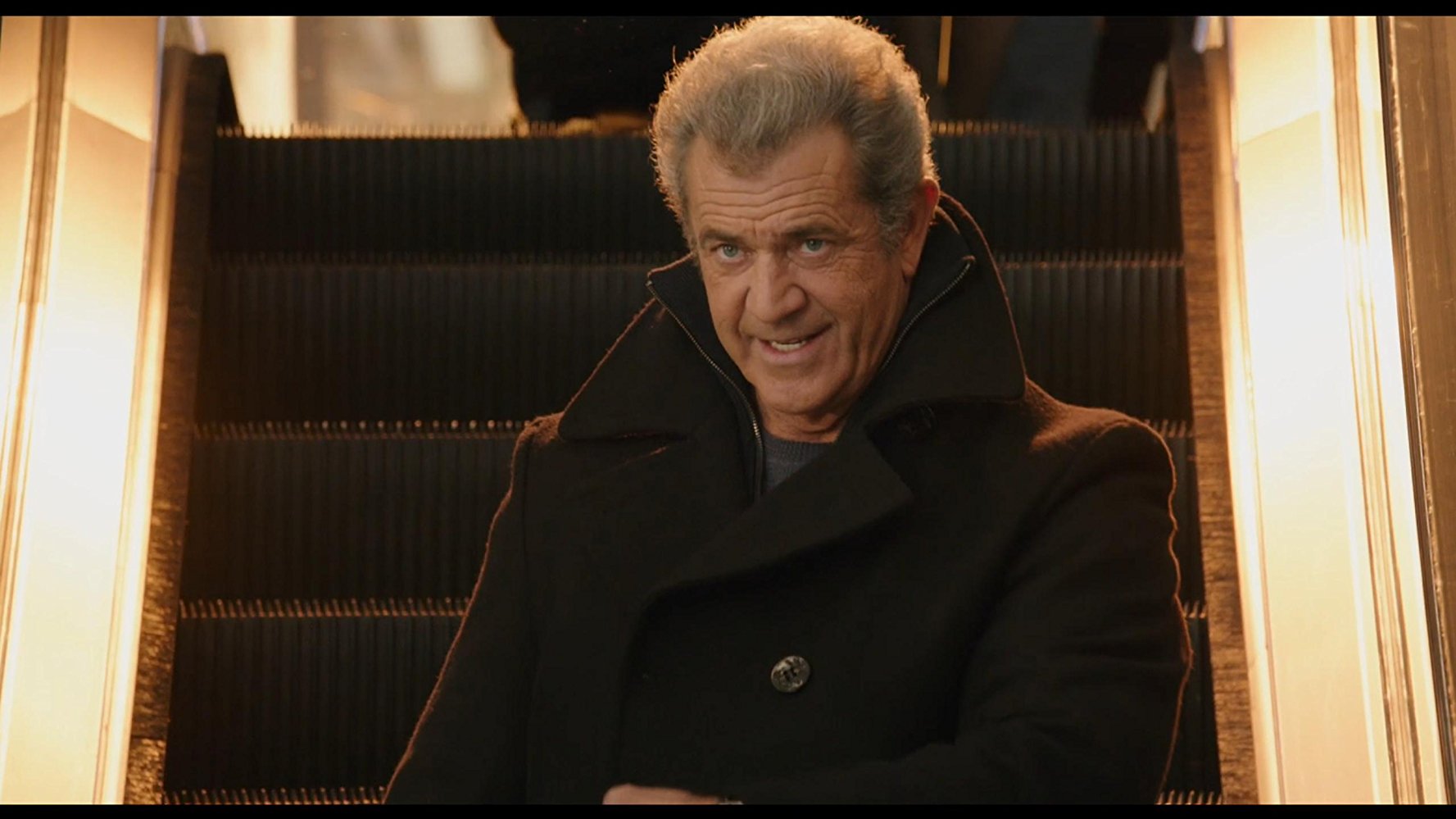 While I wouldn't exactly call it stunt casting, the selection of Mel Gibson and John Lithgow as Wahlberg and Ferrell's dads, respectively, is certainly inspired. Gibson's tough, rabble rouser of a dad strikes a hilariously sharp contrast to the touchy-feely father Lithgow portrays. Though I'd be lying if I didn't admit that there are a few moments when some of Gibson's one-liners lean a bit too closely to the actor's troubled real life rep, for better or worse, his somewhat maniacal candor and delivery still makes him a perfect fit. It's terrific to see him working the comedic muscles once again. As for Lithgow, it's hard to imagine another actor more perfectly embodying the "golly gee wilkickers" of Ferrell's paterfamilias than the esteemed stage and screen veteran. From the non stop chit chat to the full on lip kisses he shares with his son, Lithgow provides a shining antithesis to Gibson's slightly lewd and often misguided version of grandpa. And boy are they a fun diversion from Ferrell's usual lovably earnest schtick and Wahlberg's pseudo menacing "say hi to your mother" vibe. Again, not that there's anything wrong with these recycled personas, but adding even more dads and dad jokes to the mix works exceedingly well in this go 'round.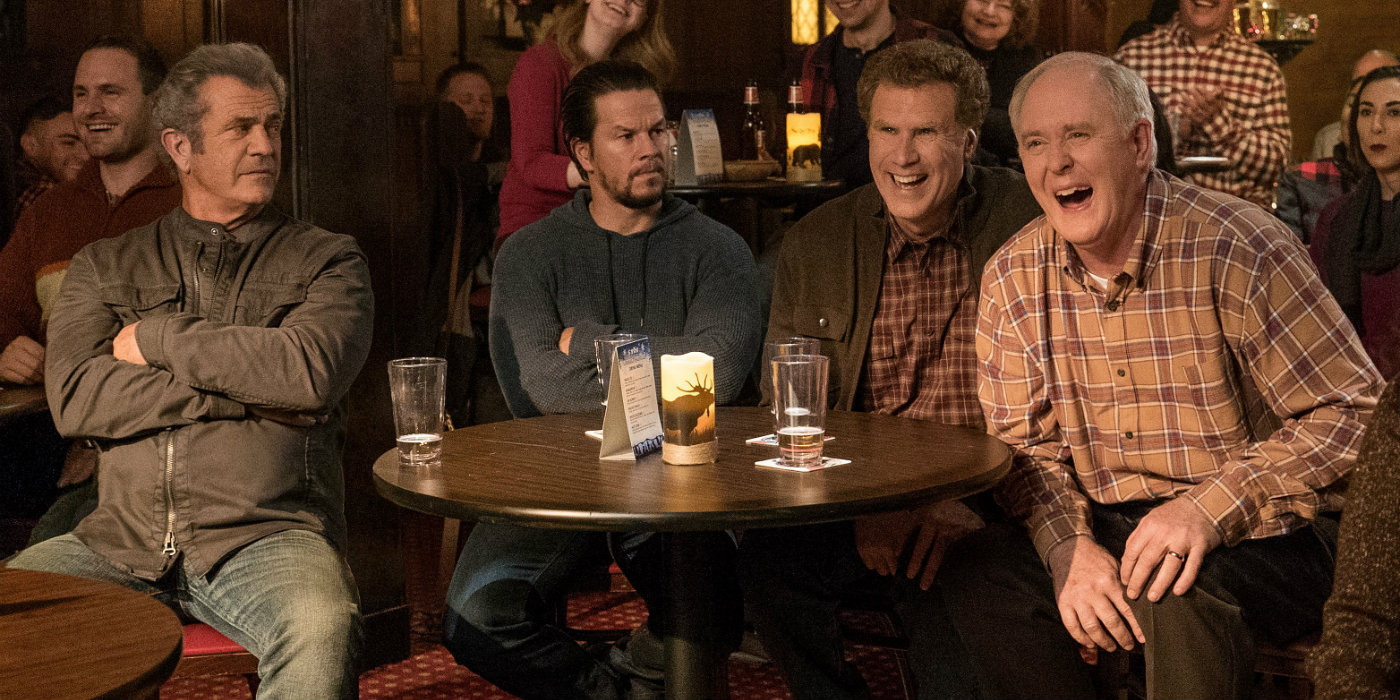 So, for those audience members who simply can't sit back and enjoy a silly comedy with all the right cringeworthy moments, DADDY'S HOME 2 is definitely not for you. I, however, found the irreverent humor to be a blast of fresh air in a stagnant, toxic world of ultra PC-ness and finger pointing. Additionally, the harebrained film is the perfect antidote to the gloomy "my way or the highway" attitude that seems to have pervaded every aspect of life these days. Though the characters can be terrible people and are certainly set in their owns ways, the pros and cons of different lifestyles are poked, prodded, and made fun of equally to great effect until it becomes clear that nobody among us is all good or all bad when you find and embrace the middle ground. I did find myself wishing for more Linda Cardellini (always), but before I get all "better female roles" blah, blah and "more screen time for female costars"- I am reminded that this one is expressly for the dads, and if I want to see the female version of this spectacle I need look no further than a few screens down to BAD MOMS CHRISTMAS. See? Someting for everyone y'all. If you need a good belly laugh with a simple yet heartwarming holiday tale like I did, check out DADDY'S HOME 2 in theaters starting 11/10 and you will not be disappointed.

Until next time,
Rebecca Elliott
aka Annette Kellerman