Hola Dannie aqui!
Received some screeners for six short films all being considered for Oscar nominations! Trailers for the shorts and mini-reviews to follow each film.
First up we have "Lost Face" here it's trailer-
Lost Face Trailer from Soma Films on Vimeo.
This beautifully horrific short film is director Sean Meehan directorial debut, which he also wrote. The 14-minute film has left me delighted and disturbed. The short has won many awards at festivals worldwide like Edmonton International Film Festival, Calgary International Film Festival, and Palm Springs International Shortfest. The film is based on Jack Londons short story of the same name, and is expertly handled taking us back to the mid-1800's Russian America, the character of Subienkow (actor Martin Dubreuil "Felix Et Meira" from 2014) a pioneer and last survivor of a group of Russian fur-thieves who enslaved the local Native Americans, when we first arrive on scene we see Subienkow tied up as he is watching his comrades be brutally slain, mutilated and made to suffer immensely. Then a smile comes across his face as he develops a plan to avoid the fate of his tortured comrades. Very reminiscent of Homer's Odysseus' battle with the Cyclops, using his wits Subienkow claims to have "Strong Medicine" and sparks the interest of Chief Makamuk (actor Gerald Auger from "Dreamkeeper" a very fun step into Native Mythos, and "Hell on Wheels") the Chief is joined by Yakaga (Morris Birdyellowhead from "Apocolypto") seemly the tribes medicine man, who is leary of the tricks of these foreign scum. I will not give away the ending as it is truly beautiful to watch unknowing of the outcome. All being said, "Lost Face" is an authentic feeling ride into the past, with cinematography that is eloquently handled and a general feeling of the chaotic nature and reality of the time and place. Also, the violence, the emotions, and dialog all feel very real. This is an immaculate short if you get a chance I highly recommend it!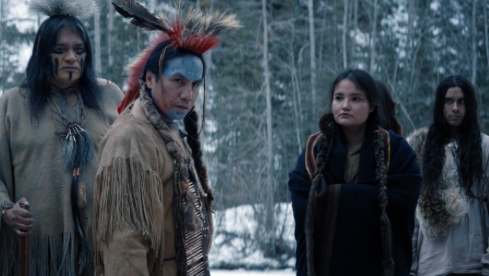 Second up is "Mum" here's the trailer-
This is an emotional glimpse into the childhood, young adulthood, and adulthood of a trans character named Kate (played by talented transgender actress Kate O'Donnell from "Boy Meets Girl"). When Kate returns home for the first time in years after an argument with her Step Father Graham (actor Kenneth Colley from "Star Wars, and Peaky Blinders")who is very apparent in his disdain for Kate throughout the short. So logically she turns to her lovable brother Carl (Actor Lee Boardman from the television series "Rome" and the films "Jack the Giant Slayer" and Coronation Street") to act as a go-between to tell her Mum, she would be in town and would like to take her on a Spa day. Completely in the dark, Kate had no idea her Mothers health was in such decline... O'Donnell shows true emotional range as the character Kate comes to grip with the fading of obviously her favorite family member. I will admit it this short made me cry, the juxtaposition of the Mum washing her sons(Kate's) hair as a child with Kate then doing it for her, was well handled very beautifully. Another I recommend, the writer/director Anne-Marie O'Connor should be very proud of her directorial debut!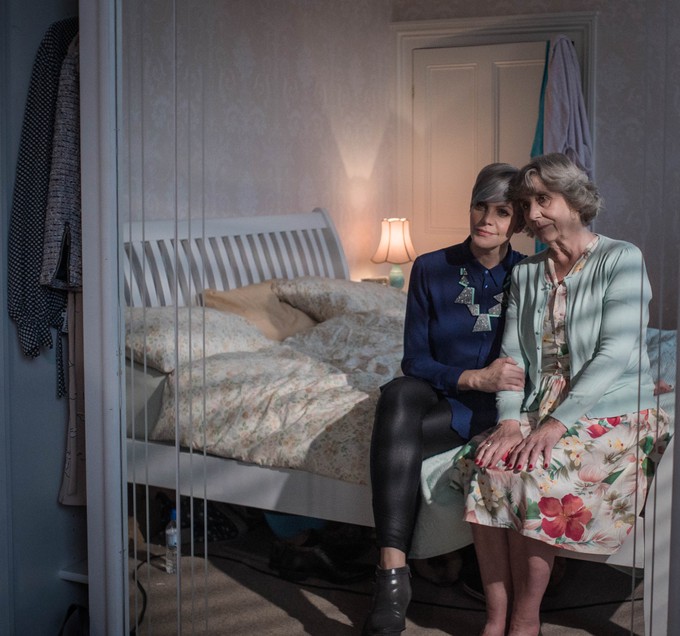 Third up we have the trailer for "Women and Wine" ("Kvinner & Cava")-




This Norwegian short film engulfs us into a tense situation between old friends and the jealousy and insecurity of one character in particular, 'Turid' (actress Marit Adeleide Andreassen "Jonny Vang" from 2003 and "Elias and the Royal Yacht"). Turid throws a fiftieth birthday party for her closest friend 'Grete' (actress Turid Gunnes from 2000's "Cabin Fever" and "Bunch of Five" from 1998) only to feel insignificant in comparison to her newer friends mainly the character 'Signe' (actress Jeanne Bøe from 1999's "Misery Harbour" and "Money Back, Please" from 2014). Turid battles her emotions and helplessly shares Grete's most well-kept secret, handled in a darkly comedic way, with rapid-fire dialog, the performances and subtle nuances to the complexities of the human psyche are handled very well by all the actresses involved! This short is directed by Liv Karin Dahlstrøm and produced by Isak Eymundsson, this short has toured thirteen festivals and took home the Oscar-qualifying award at the Seattle International Film Festival.

Fourth up is "Penalty"
"Penalty" left me speechless at first... It started slowly with a soccer/football game that was dialog-free for the most part, with slowly increasing background music and sound elements added articulately. However at no point was any one individual's referred to by one another by names, only a solemn solidarity to finish the match.
Goal.... No one celebrates the victory...Odd.. This game is not soccer/football, this is their future at stake.
With slowly increasing background music and sound elements added articulately by seven different sound artisans permeating the atmosphere feels as if in slow motion while the imagery is running in full speed being edited like a great fight scene, however with a sincerity and sadness, in a "game" transformed into a sincerely fucked up situation.
Congratulations director Aldo Iuliano! Your film is more than worthy of the nearly thirty awards and the five Academy qualifying Film Fests! Check it out if you get a chance!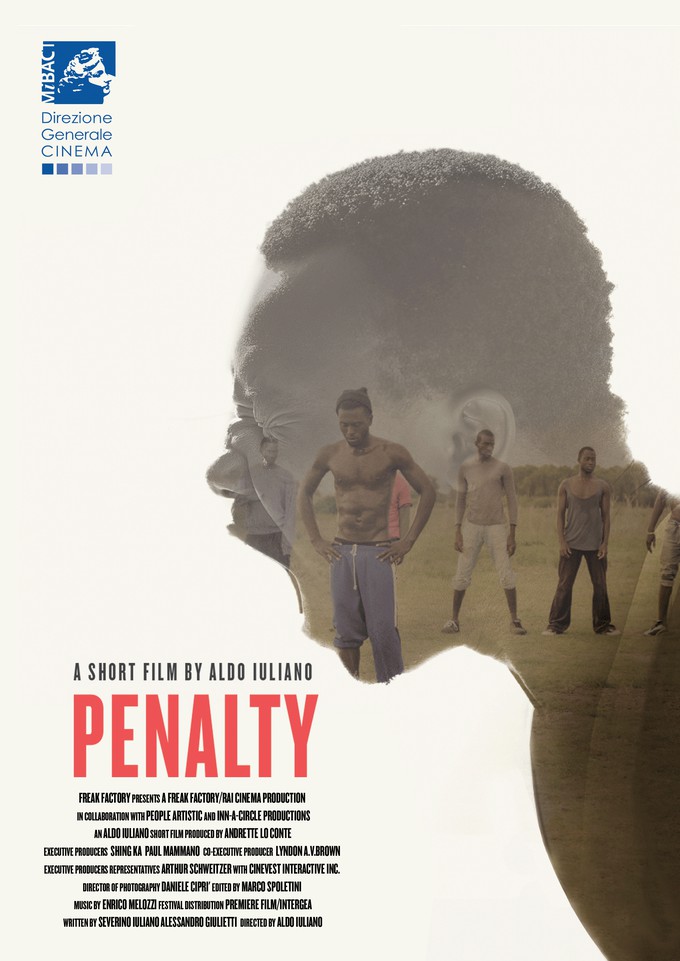 Number 5 is "Gridlock"
Well, unfortunately, the screener I had for this one did not work. What I can say is this short is directed by Ian Hunt Duffy and produced by Simon Doyle. "Gridlock" is an unnerving Irish thriller starring Moe Dunford ("Vikings"), Peter Coonan ("Love/Hate"), Steve Wall ("Dominion Creek") and Amy de Bhrun ("Jason Bourne"). The film is set during a traffic jam on a narrow country road, a man's daughter is discovered missing, now everyone is a suspect!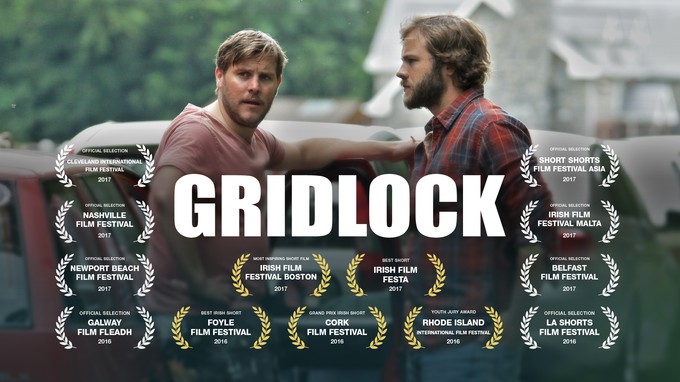 The sixth and final short for this article is "French"
Josza Anjembe's film "French" is inspired by true events. A seventeen-year-old girl named 'Seyna' from Cameroon has worked hard to earn her Highschool diploma and near-perfect grade point average in hopes of going into politics in her new home, France. All she needs is her Fathers permission to declare herself a French citizen. The bureaucratic hoops she must leap through are ones she will never forget. This is a damn good little short film that actually made me tear up at the end, definitely worth checking out.

Well, there you have it six contenders being contemplated for Oscar Nominations, all very worthy of a watch!

Stay Strong, Live Good, Love Movies!

Dannie aka Pekosa Peligrosa