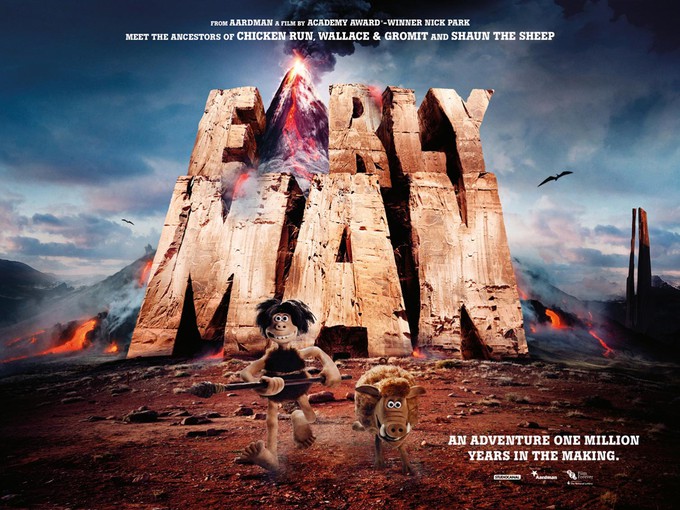 Animation geekette reporting! Big Eyes, here!
Whether your first "Wallace and Gromit" movie was "The Curse of the Were-Rabbit" and "The Wrong Trousers", or any other of their great films. The characters and the art are hard to not love. Creator Nick Park has also brought us "Chicken Run", and the less noted "Flushed Away" (It was a terrible shame that they went for computer graphics in that one instead of their normal mode in claymation, there just isn't enough stop motion these days.) I almost forgot to mention "Shaun the Sheep", never saw them, now they're on my list. Anyways, Nick Park now brings us "Early Man", in spectacular claymation!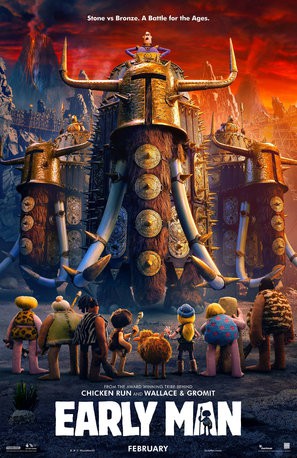 "Set at the dawn of time, when prehistoric creatures and woolly mammoths roamed the earth, Early Man tells the story of Dug, along with sidekick Hognob as they unite his tribe against a mighty enemy Lord Nooth and his Bronze Age City to save their home."
The art style they use for these movies is so distinguished, you know exactly where it came from. Though sometimes I think that with the prominent brows, and big teeth, that they are somehow perpetuating how Americans stereotype the British. I still love it, though. Looking forward to "Early Man" in 2018!
Check out the trailer here
Signing off,
~Big Eyes