Heya geeks, Big Eyes reporting!
Ever find yourself wishing that there was more of "Gnomeo and Juliet"? Well, your weird prayers have been answered, and then some! Johnny Depp makes a return to the theaters since I last heard of him in that "Pirates of the Caribbean #27 million" that bombed hard, as "Sherlock Gnomes"! I think more specifically, that POTC movie titled "Pirates of the Caribbean: Johnny Needs to Pay His Divorce Lawyer, and That Wasn't Enough So Now He's a Fucking Gnome". Joking aside, I really hope that Johnny finds his way again. But I digress.
Here is a description of "Sherlock Gnomes" from IMDB:
"Garden gnomes, Gnomeo & Juliet, recruit renown detective, Sherlock Gnomes, to investigate the mysterious disappearance of other garden ornaments."
Check out the trailer here:
There you have it. What do you guys think? Did you guys at all like the previous movie "Gnomeo and Juliet"? I personally wasn't a fan, but I'd like to hear what you all thought of it.
"Sherlock Gnomes" is scheduled for release March 23rd, 2018.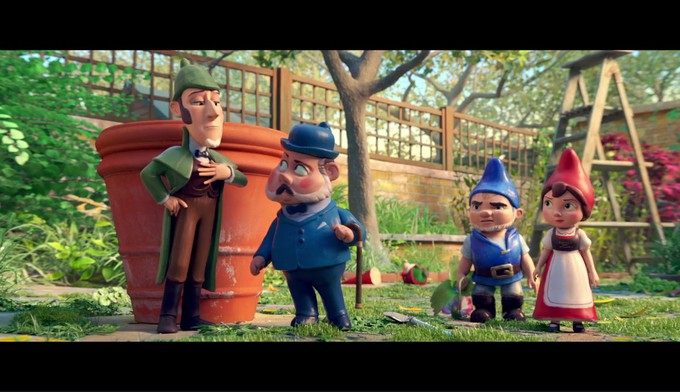 Animation geekette out,
~Big Eyes