Hola Dannie aqui!
My favorite puppet Precious Roy is back with some dirty news! The new addition to "50 Shades of Grey" the new "50 Shades Freed" trailer is out and Precious Roy is here with the news from the sock drawer!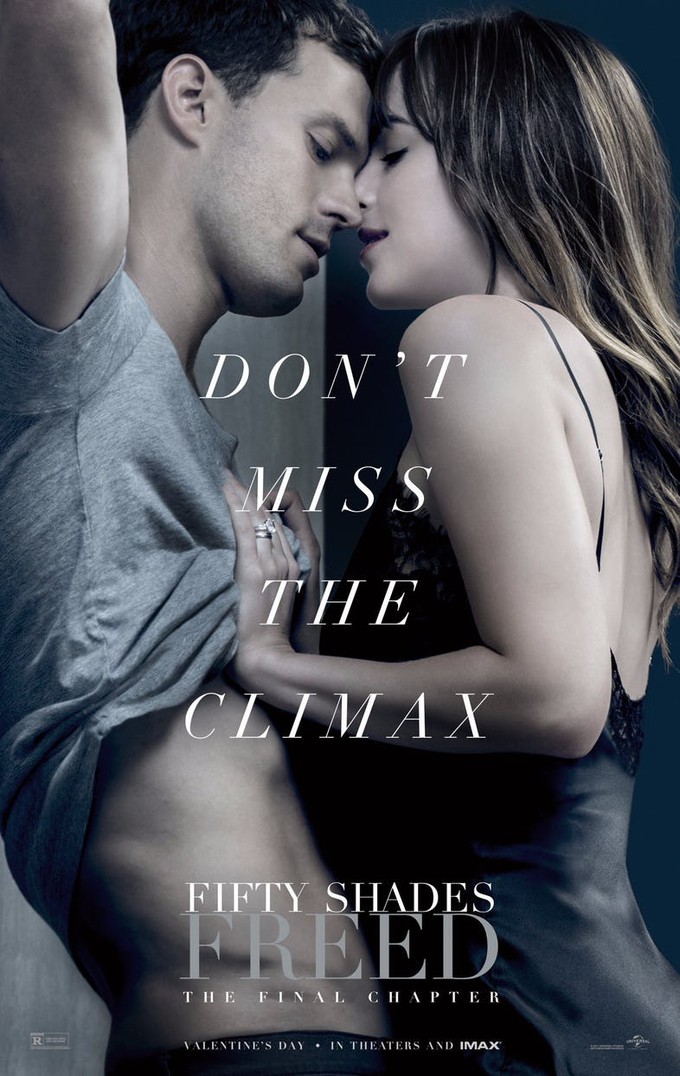 Precious Roy reporting again!
Here's the first trailer for 50 SHADES FREED, which ties up the trilogy that began with 50 SHADES OF GREY. This last installment is directed by James Foley, who directed some other tense nail-biters (AT CLOSE RANGE, GLENGARRY GLEN ROSS). He also directed FEAR, which balanced uneasy sexuality and violent tension (Reese Witherspoon and Mark Wahlberg, respectively), which makes him a pretty good choice for the material.
There's a car chase, brief flickers of kinky sex, loads of PRETTY WOMAN-esque wealth fantasy, some sass and strength from Dakota Johnson, and a brief flash of Kim Basinger. I can't quite make out the plot from this trailer… all I can really tell is that, just as Christian and Ana find the right dynamic to marry each other and make a go of life together, they find themselves tested by their pasts, and must either return to who they were, or continue on together, despite tension and conflict.
The trailer serves Dakota Johnson's Ana pretty well (especially that sly wink and that commanding tone as she rebukes Arielle Kebbel), but Jamie Dornan's Christian Grey seems barely present. It might be the edit of the trailer, but Christian Grey seems shut out of this romance.
I can't compare this trailer to the book or to anything in the E.L. James series; I have never actually read 'em. Seeing this trailer, I suspect 50 SHADES FREED will occupy the same cubbyhole as the SEX AND CITY films; if you like those films, I think you might be excited for this sequel, of seeing Ana ascend to a state of equilibrium within a power-exchange marriage, and a happy-ever-after.
If not, perhaps your partner will; 50 SHADES FREED opens in the U.S. on February 9th, 2018.
Precious Roy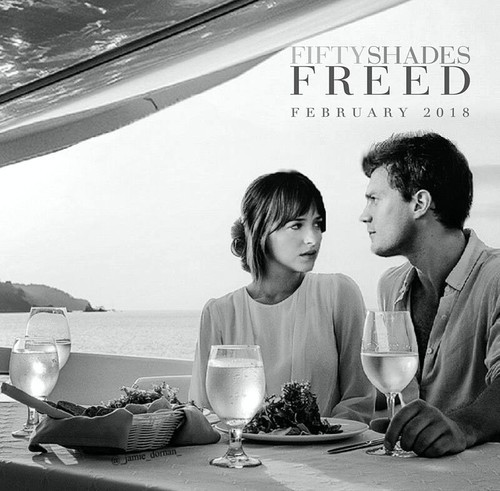 Dannie back!
Thanks for the write up this is one of those vomit inducing films I did not wanna do a write up on :D
Stay Strong, Live Good, Love Movies!
Dannie aka Pekosa Peligrosa