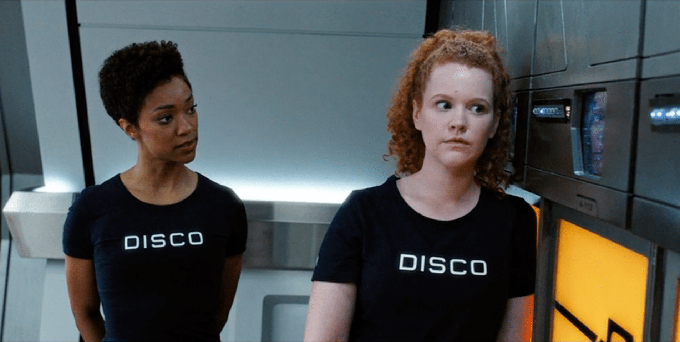 No word as to whether or not writers Akiva Goldsman ("Batman & Robin," "The Dark Tower") and "Pepper Dennis" masterminds Gretchen Berg & Aaron Harberts will be back next season to continue ruining Star Trek with halfwit Starfleet officers, dull Klingons, sleep-inducing Vulcans and an inexplicably boring Harry Mudd.
Find The New York Times' Thursday story about how much the first five epiosdes of "Star Trek Discovery suck here.
Press release!
NEW YORK – Oct. 23, 2017 – CBS All Access, the CBS Television Network's digital subscription video on-demand and live streaming service, announced today the second season renewal of its hit original series STAR TREK: DISCOVERY.

"In just six episodes, STAR TREK: DISCOVERY has driven subscriber growth, critical acclaim and huge global fan interest for the first premium version of this great franchise," said Marc DeBevoise, President and Chief Operating Officer, CBS Interactive. "This series has a remarkable creative team and cast who have demonstrated their ability to carry on the 'Star Trek' legacy. We are extremely proud of what they've accomplished and are thrilled to be bringing fans a second season of this tremendous series."

The launch of STAR TREK: DISCOVERY on CBS All Access broke a new record for subscriber sign-ups in a single day, week and month for the service.

The first six episodes of STAR TREK: DISCOVERY are currently available to stream on CBS All Access. All new episodes are available on demand weekly after 8:30 PM, ET on Sundays exclusively for CBS All Access subscribers in the U.S. As previously announced, STAR TREK: DISCOVERY will air in two chapters. The final episode of chapter one will debut on Sunday, Nov. 12, and the second chapter, featuring the remaining six episodes, will return in January 2018.
CLICK HERE NOW!!


Blu At Last!!

On Sale In Seven Days!!