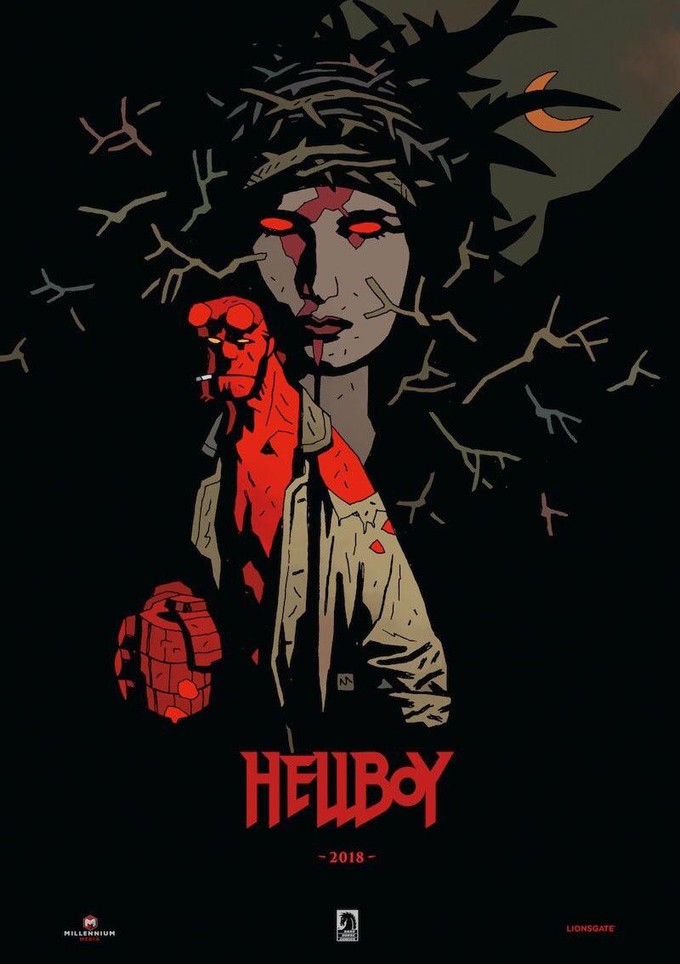 Hola Dannie aqui!
Got a "Hellboy" casting news update! Director Niel Marshall who directed the nail biter and claustrophobic flick "The Descent" and a personal love of mine the kick ass werewolf film "Dog Soldiers" has teamed up with the creator genius Mike Mignola and fellow writers Christopher Golden and Andrew Cosby. We all know that our favorite kitty loving big red horn-filed demon tailed hand cannon toting hero is to be played by David Harbour! You may remember him from the Netflix hit series "Stranger Things" or maybe his work in the film "Suicide Squad."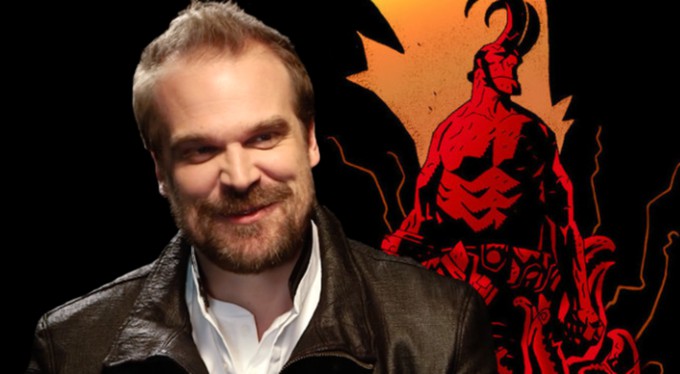 Most of us already are aware that the goddess actress Milla Jovovich will being playing the role of Nimue the Blood Queen! Yay Leeloo Joan of Arc!!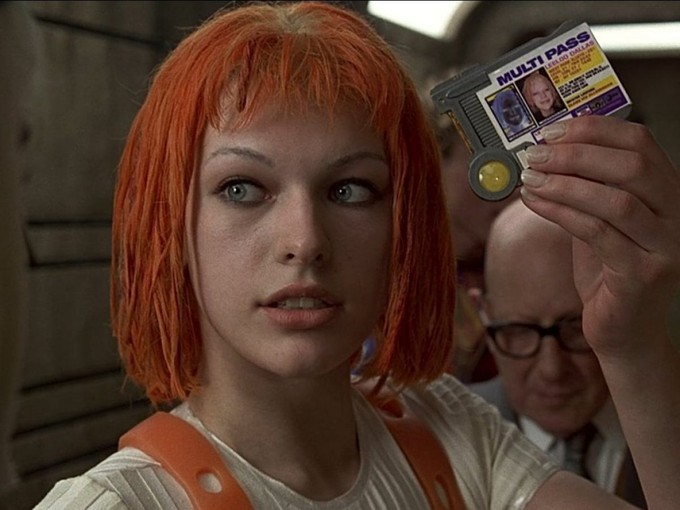 Up next is Mignola's iconically disfigured Japanese American ex Marine were-jaguar Benjamin "Ben" Daimio, the role is being challenged to Daniel Dae Kim! This actor many may recognize from "KTown Cowboys" or the recent television series "Hawaii Five-O".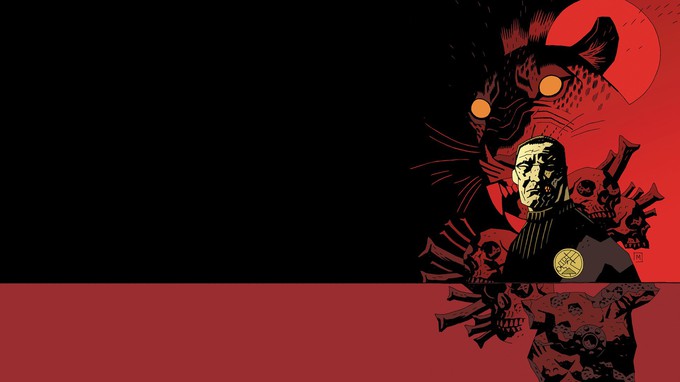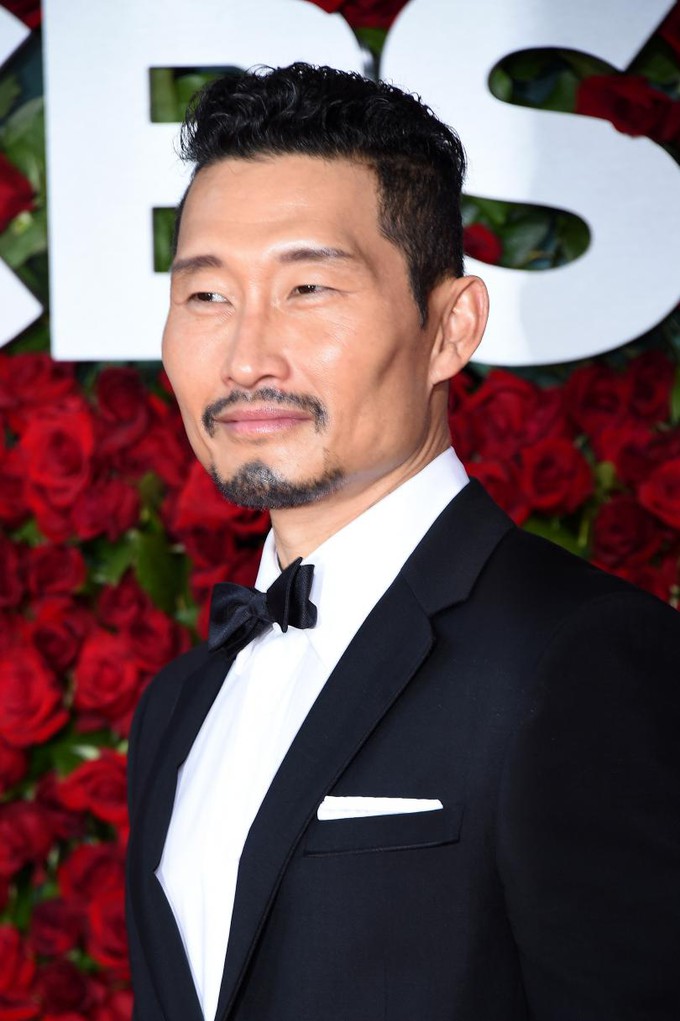 Next up to join the Osiris Club is Oscar Nominee and London born actress Sophie Okonedo (from the brutal masterpiece "Hotel Rwanda") she will be tackling the role of psychic Lady Hatton. Here is a picture of the versatile and talented lady!
The role of Merlin will be played by fellow ginger, Brian Gleeson from the recent film "Mother!", I honestly need to brush up on this guy's work!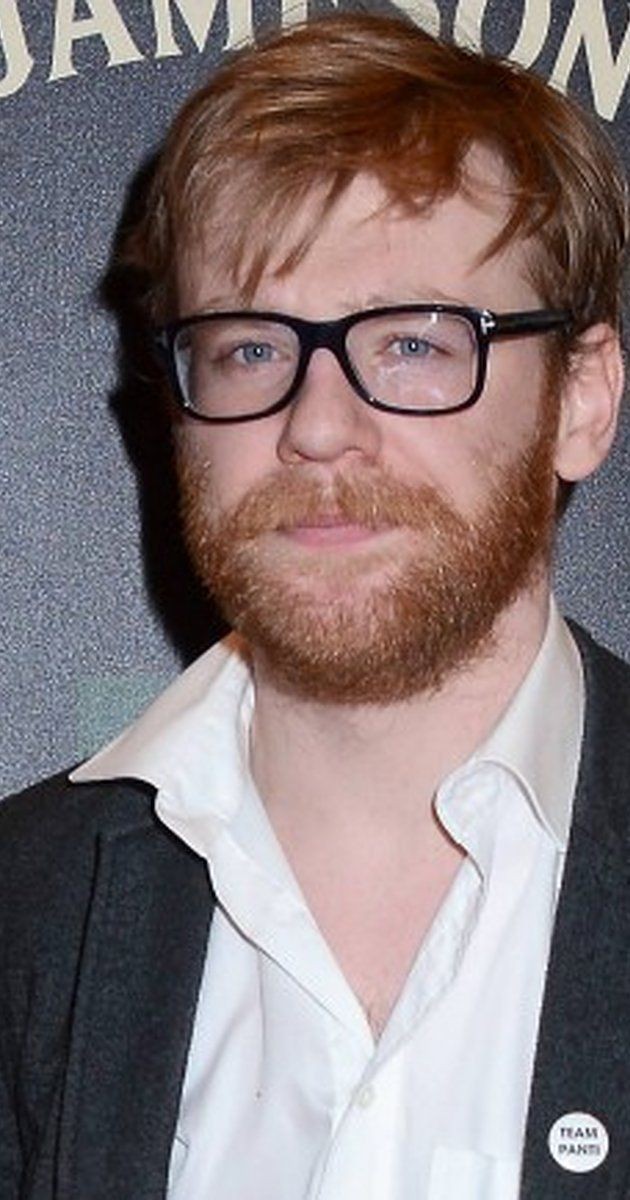 Now for the role of the main leader of the Heliopic Brotherhood of Ra (H.B.R.) Lord Adam Glaren is to be played by Alistair Petrie! Yeah the actor from "Star Wars Rogue One" and "Cloud Atlas." Wonder if we will see the character "Panya"?!?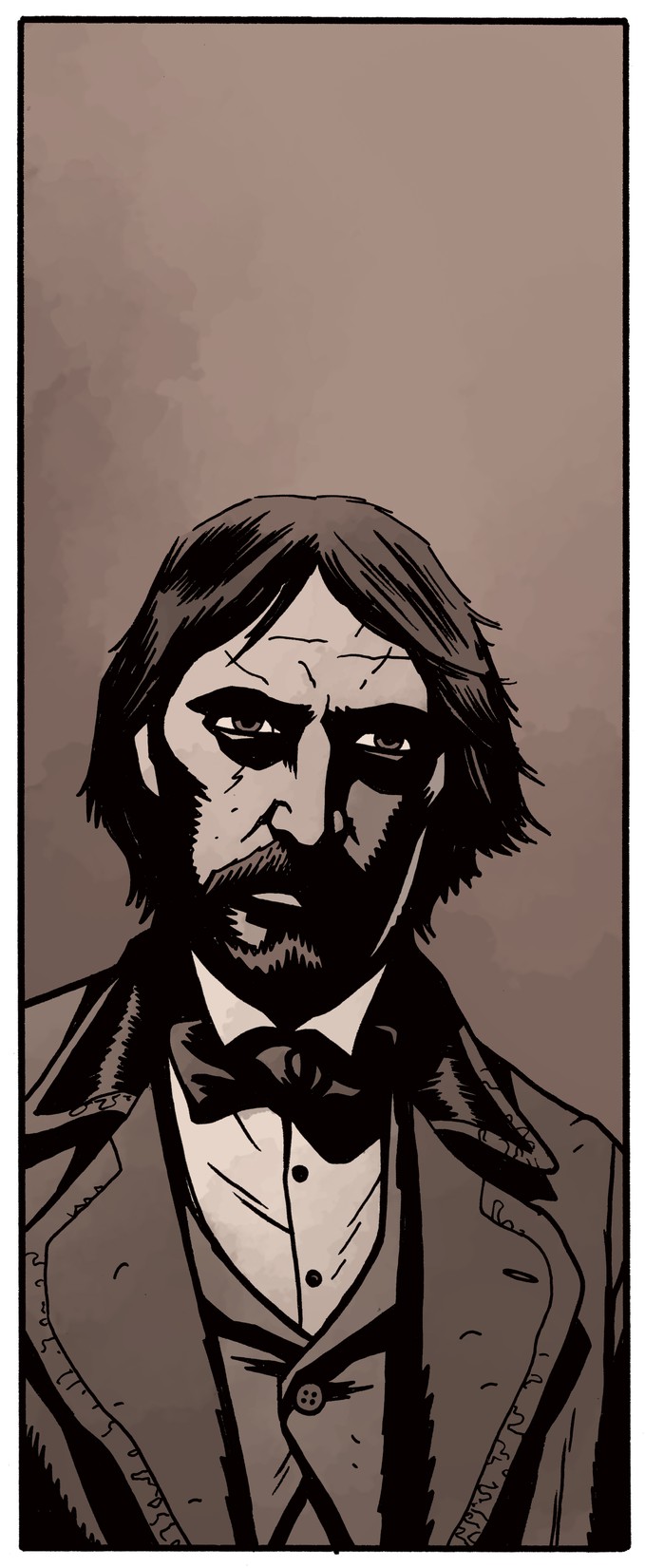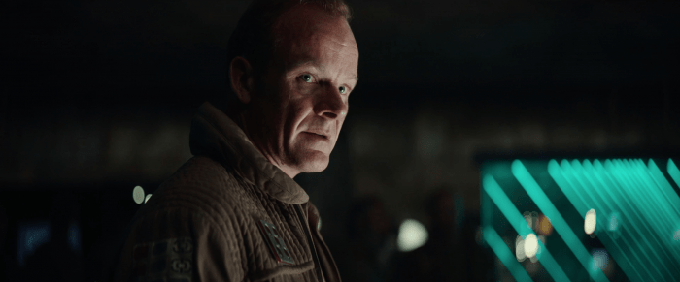 Ian McShane, will be taking over the role of Professor Bloom, Hellboys keeper and father figure! Yes Al Swearengen from Deadwood!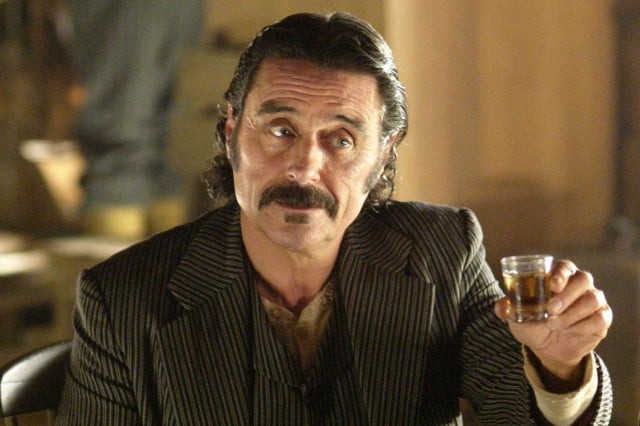 Finally, Penelope Mitchell will play the rebel ancient witch Ganeida, I personally am hoping they ugly this girl up because she does not give off the old vibe or the decrepitude of the character from the comics... Please make her creepy as fuck. Below her picture is a page from the comic!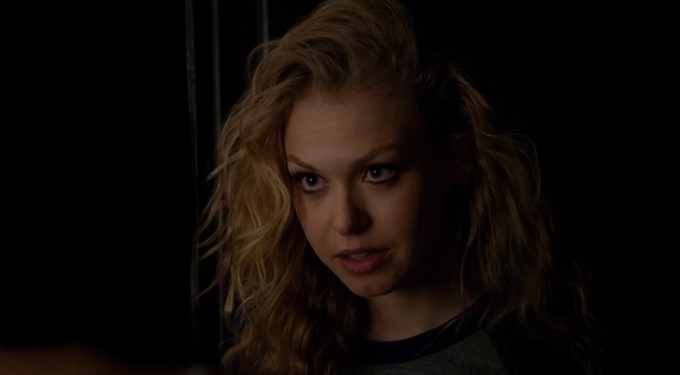 You may remember Penelope from "The Vampire Diaries" or "Curve."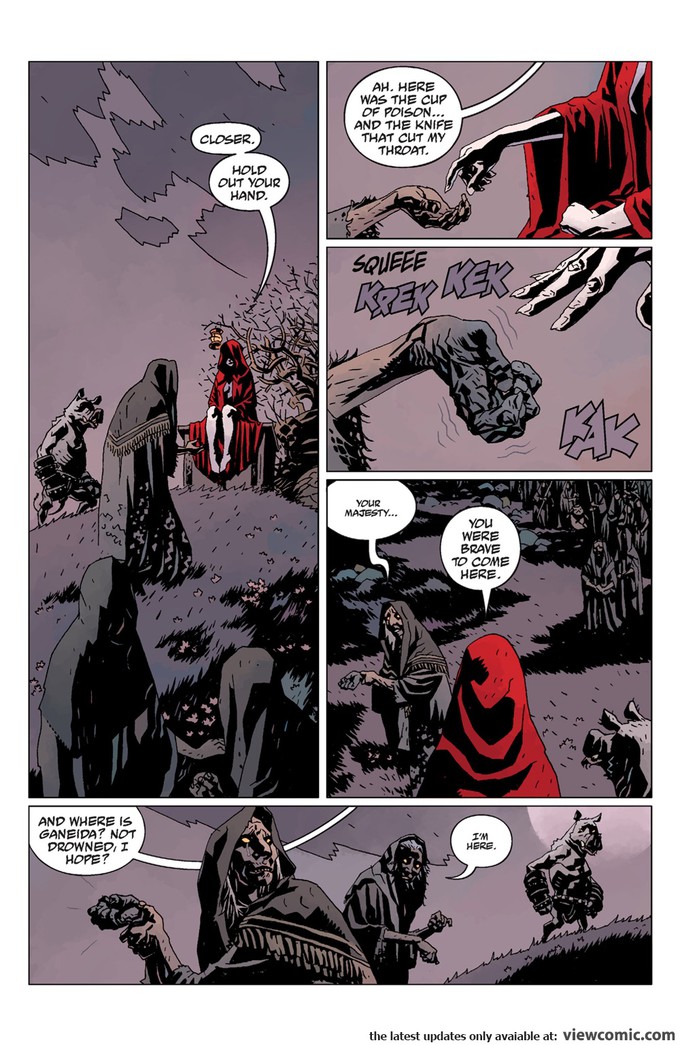 Well this has me pretty darn excited, I hope as always they do not solely rely on CGI, please, please. Give us some knock out special effects make up that will blow our damn geek minds! Until next time folks here is hoping this one kicks major booty!
Stay Strong, Live Good, Love Movies!
Sister Satan aka Dannie aka Pekosa Peligrosa