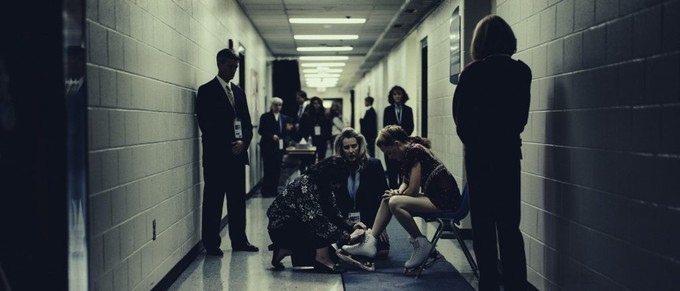 Hola Dannie aqui!

Just got the trailer for "I, Tonya" the theatrical telling of two time Olympian Tonya Harding's rise and fall. She was the first American woman to correctly pull off a triple axel, then was banned after planning an attack on her fellow Olympian Nancy Kerrigan. The trailer is a quick introduction to Tonya and in less than a minute we get a pretty darn good introduction to this complex, talented and trashy character. Enjoy the trailer!
This will be a flick for me to check out, fun personal fact I studied ice skating for 3 years in the 90's while in middle school, and the winter Olympics are my favorite! Remembering this scandal while I was growing up and the media circus that engulfed the country, it was to me kinda gross and still leaves an icky feeling, thinking this film will to, in an entertaining way though.

Stay Strong, Live Good, Love Movies!
Dannie aka Pekosa Peligrosa