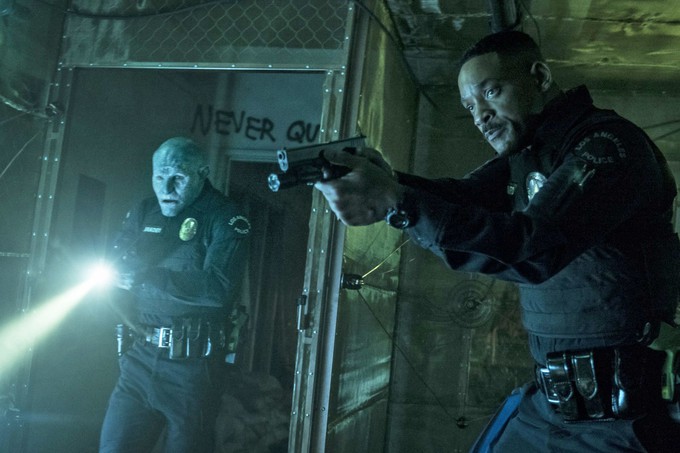 Hola Dannie aqui!
Netflix released a pretty kick booty featurette for their new film "Bright" staring Will Smith who we know can rock the buddy cop role from his work in the "Bad Boys' series of films. Smith is playing the character of Daryl Ward a cop in an alternate Los Angeles where, Orcs, Elves, and the like exist clashing of races and classes is obviously an element of the story. Smith is partnered up with Australian actor Joel Edgerton who you may remember from "Star Wars" Episode 2 and 3, or maybe from the action hoot "Smokin' Aces". Edgerton is challenged with the role of Nick Jakoby, Officer Daryl's partner, and the first of Orc kind to be allowed in the LAPD.
This film is being directed by David Ayer who is known for directing "Suicide Squad" "Fury" "End of Watch" and is set to direct the new "Gotham City Sirens". Max Landis who wrote "Victor Frankenstein" is the writer behind this. First time I saw the trailer I remembered watching "Alien Nation" back in the 80's, this looks a bit grittier and a lot more violent! I am a sucker for fantasy and sci fi so I will be watching this as soon as it comes out on December 22! Enjoy the Featurette I dorkily did!

Thank you Netflix! Until next time geeks and geekettes!
Stay Strong, Live Good, Love Movies!
Dannie aka Pekosa Peligrosa