Big Eyes here with some fun news!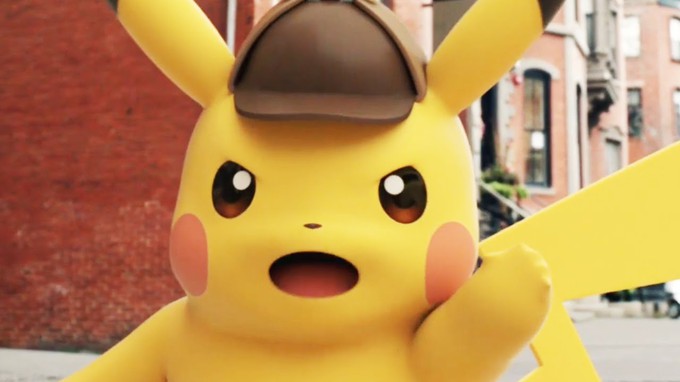 Legendary Pictures is currently developing a new LIVE ACTION Pokemon movie "Detective Pikachu" based off of the Japanese Nintendo 3DS video game "Great Detective Pikachu". You may be unfamiliar with the spinoff "Great Detective Pikachu" because it was only released in Japan and has yet to have made its way over to the states, or anywhere else in the world.
Now it gets fun, Hugh Jackman, Dwayne "The Rock" Johnson, Mark Wahlberg, and Ryan Reynolds are all competing for the lead role! Everybody knows that Pikachu has a vocabulary about as extensive as Groot's, so it'll be interesting to see the yellow rat talk for once. Yes, Pikachu talks in the video game, and with a voice much deeper than you would expect. I'm picturing Pikachu with Hugh Jackman's suave Australian accent in the new movie and it makes me smile.
Here is the trailer for the game "Great Detective Pikachu". You would think it was already a movie, but it's mostly just the cinematics of the game, not much of the actual gameplay.
Rob Letterman ("Goosebumps", "Shark Tale") is set direct, while Marvel's Nicole Perman and creator of "Gravity Falls" Alex Hirsch are writing. Production for "Detective Pikachu" is said to be starting in January!
I'm wanna be the very best, like no one ever was!
~Big Eyes