CHER! She won't stay dead!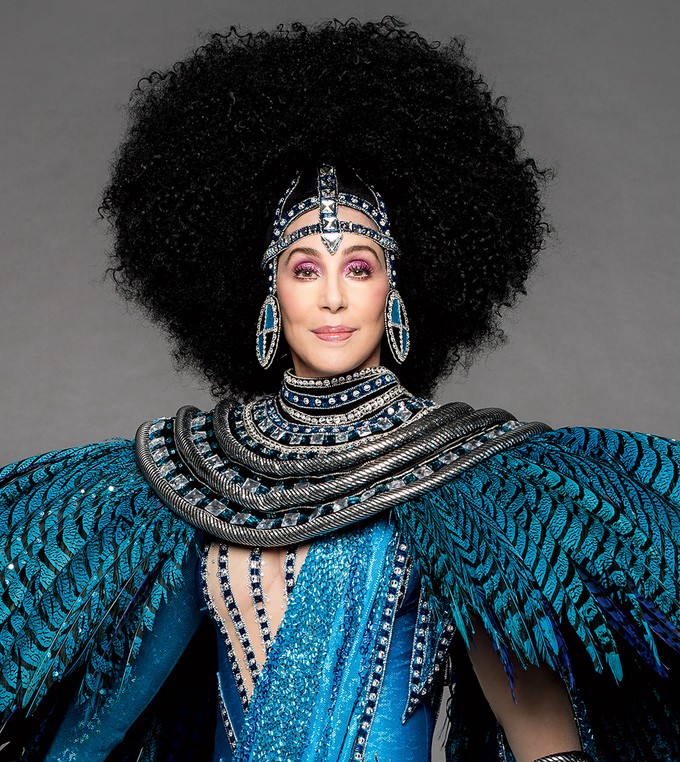 BigEyes comin' at ya!
Ladies get excited, straight white professional males over 35 continue pretending that you haven't sung "Dancing Queen" out loud in secret, and everyone else get ready for Cher in "Mamma Mia: Here We Go Again!"
The legendary Oscar winner has been dropping some not so subtle hints on twitter that she's been rehearsing songs and dance for the movie. Such as: "Well… I'm in Mamma Mia 2.", "Fernando", and "Just went through two dance numbers, Everyone's great".
Many of the cast members of the previous movie will be returning, including the fabulous Meryl Streep! ("The Devil Wears Prada"). There will also be Julia Walters, Christine Baranski, Amanda Seyfried, Dominic Cooper, Pierce Bronsan, Stellan Skarsgård and Colin Firth.
While you could say that the movie is a male harem anime musical, I can't help but wonder how well a reverse version of that would be received. By that I mean a musical about a man with three women fighting over him. I have a feeling that there already is something like that out there, but it eludes me at the moment. I'm sure you guys can think of it!
As soon as you think you are got those friggen ABBA songs out of your head, Hollywood comes back with a bucket of ear worms to throw in your face, and you'll like it!
"Mamma Mia: Here We Go Again" is set to come out Summer 2018!
I can dance, I can jive,
~BigEyes