Hola Dannie Aqui!
Geeking out hard on this one! AMAZING STORIES is getting a reboot! Mad Dashiell reports! The original series is very close to my heart, I remember watching the show eagerly with my brother and awaiting our Dad's call after every episode to discuss the coolness of each outstanding and fantastic tale, comparing them to some precode comics and which ones he would send us to read, good times! Also thanks Dad for always surrounding us with inspiration and a thorough education! Read on for our insane Mad Dashiells treasure trove of new information on this AMAZING reboot!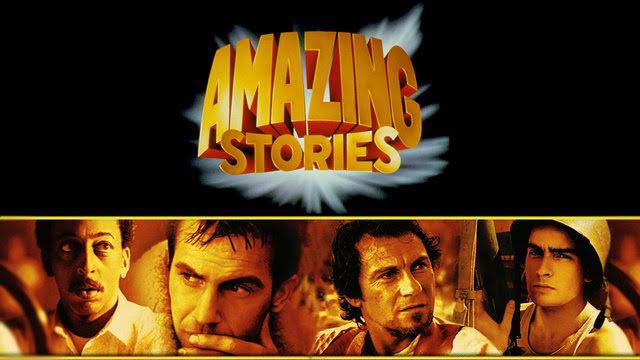 Hello All, Mad Dashiell HERE!
It has been confirmed that Apple has made a move to be rebooting the 1980s sci-fi fantasy series AMAZING STORIES, brought to us by Steven Spielberg's Amblin Television. The reboot of the cult classic series was originally planned at NBC. The move marks a strategic business action by Jamie Erlicht and Zack Van Amburg, former Sony executives that were hired earlier this year by Apple to focus on structuring the companies new original programming. For Apple, the tech heavyweight has set things in order to drop $1 billion in content for the year ahead. 10-episodes have been ordered for the series as part of a new content deal between Amblin, Apple, and Universal TV. Apple has already begun to release it's original content, as they launch the competition series "Planet of the Apps" this June. In addition to James Corden's late-night segment turned series "Carpool Karaoke" which will be launched
Aug. 8
.
AMAZING STORIES originally ran two seasons during the mid-80s on NBC. The show may have failed to catch on with mainstream audiences of the time but the show still Received 12 Emmy nominations and won five total. One of the winners was John Lithgow, winning the Outstanding Guest Performer in a Drama Series award for his work in the episode "The Doll." The series hosted first time director credits by Lesli Linka Glatter and Brad Bird of Pixar. Spielberg directed two episodes including a directing win for Spielberg's episode THE MISSION, starring a young Kevin Costner as a WWII B-17 gunner pilot. Spileberg also co-created the series itself.
The torch for the new series has been passed down to HANNIBAL creator Bryan Fuller and he will be writing the new episodes for AMAZING STORIES. Joining him are Amblin's Darryl Frank and Justin Falvey as executive producers on the series. Will Apple stand against the streaming giants like Netflix, HBO, and Hulu! We shall see.
Thank you for joining me, see you at the movies or in the chat feeds, Mad Dashiell over and out.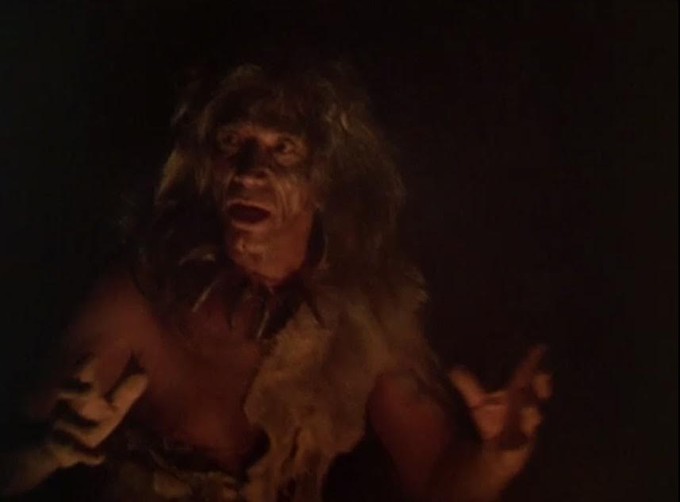 Mad Dashiell's Space For Rant: OK, This was really great news to me. I was just recently visiting NBC online and revisiting episodes of AMAZING STORIES recently. The old ones are as timeless as vintage TWILIGHT ZONE episodes. Well,... Certainly NIGHT GALLERY anyways. My favorite episode I have watched probably close to 20 times is MUMMY DADDY directed by William Dear. The episode starts in a cursed murky swamp as an actor (Tom Harrison) who is dressed in full costume as a mummy races from the shoot, as he faces endless obstacles. He is trying to get to his wife, as she is in the hospital going into labor. The primeval Southern swamp hosts an evil mummy known as Ra Amin Ka. The local townspeople confuse the panicked, bandaged, hobbling actor as they are positive he is the mummy of the towns eerie legend. If you have not seen the original series yet, treat yourself, you wont be disappointed.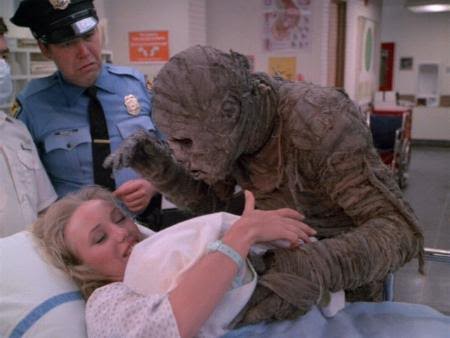 Dannie back! I can not wait! Hope it lives up to my expectations!
Stay Strong, Live Good, Love Movies!
Dannie aka Pekosa Peligrosa aka Sister Satan